FREE

Google Analytics 4 (GA4) X Big Query Linking Worksheet
This worksheet is free to use and can be used to document your Google Analytics 4 (GA4) and Google Big Query linking configuration. The worksheet also includes a checklist and detailed steps to export your data to Big Query correctly.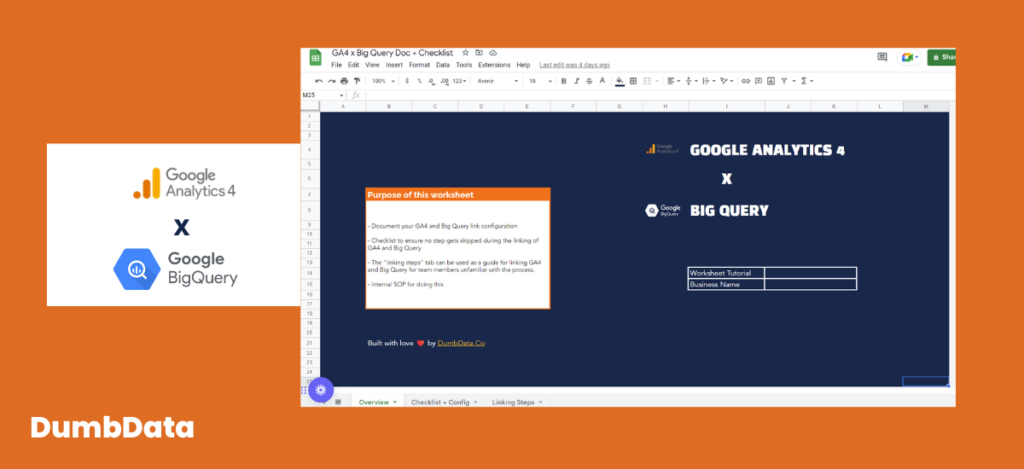 A Checklist, Guide and SOP for Linking Google Analytics 4 with Big Query
An easy-to-use analytics worksheet with a checklist, detailed steps, and screenshots on how to link your Google Analytics 4 and Big Query.
It also has an internal SOP for documenting your GA4 and Big Query linking configuration, including information about the GCP project, data centre location, etc.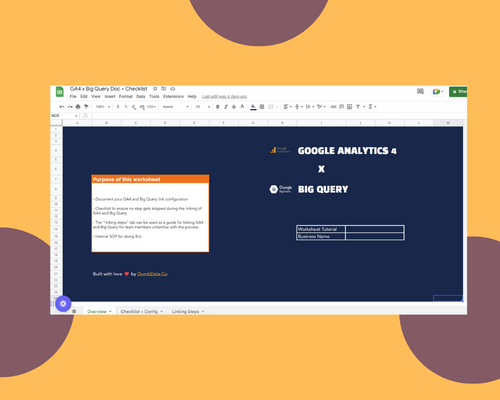 Video on how to use the Worksheet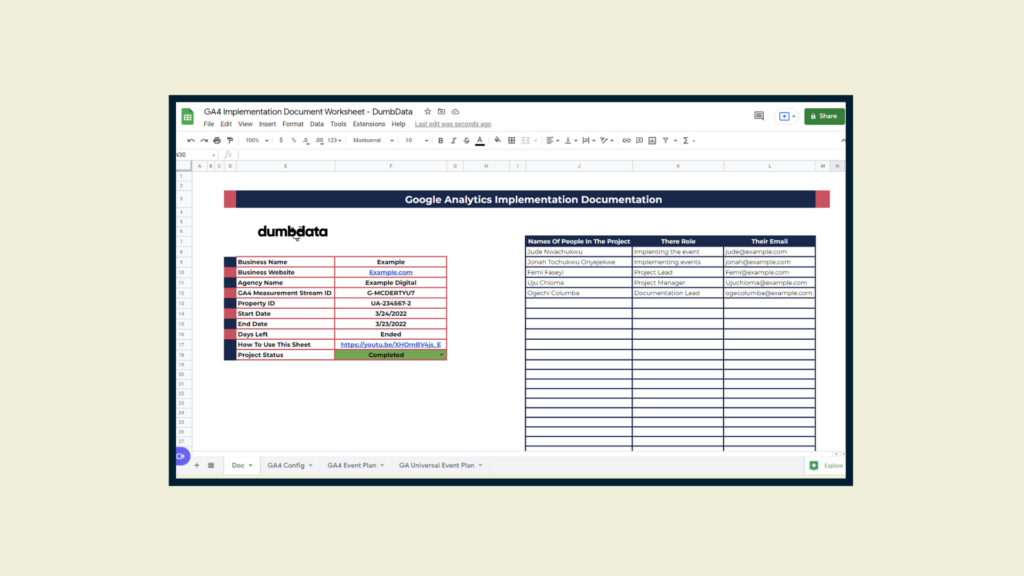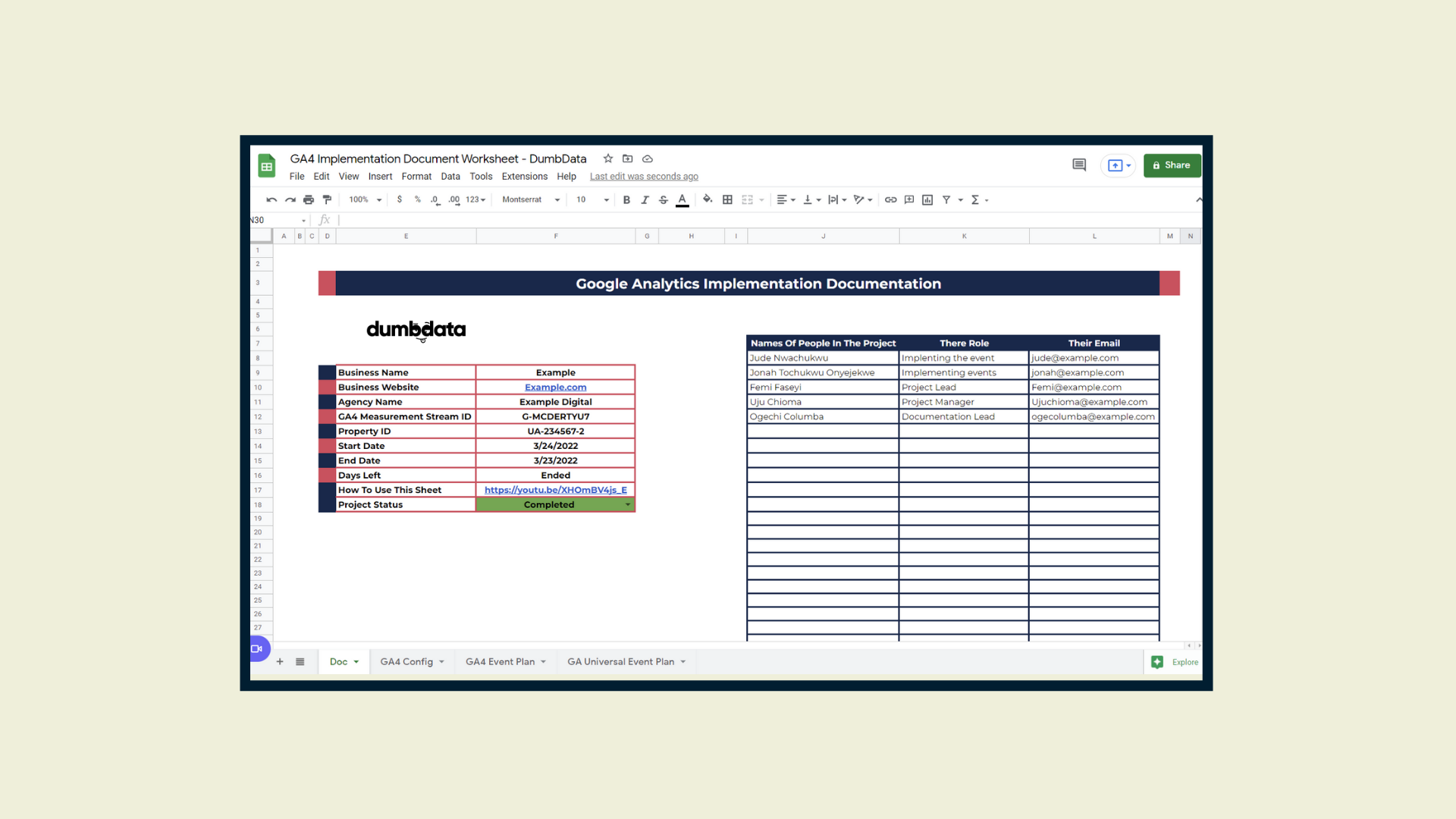 This worksheet makes it easy and seamless to plan, document, and manage your GA4 implementation.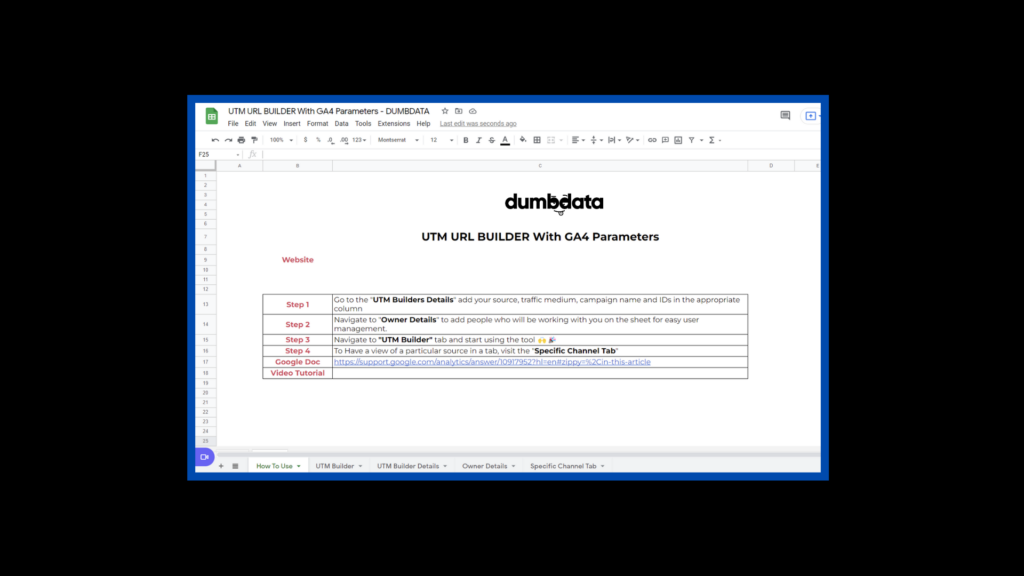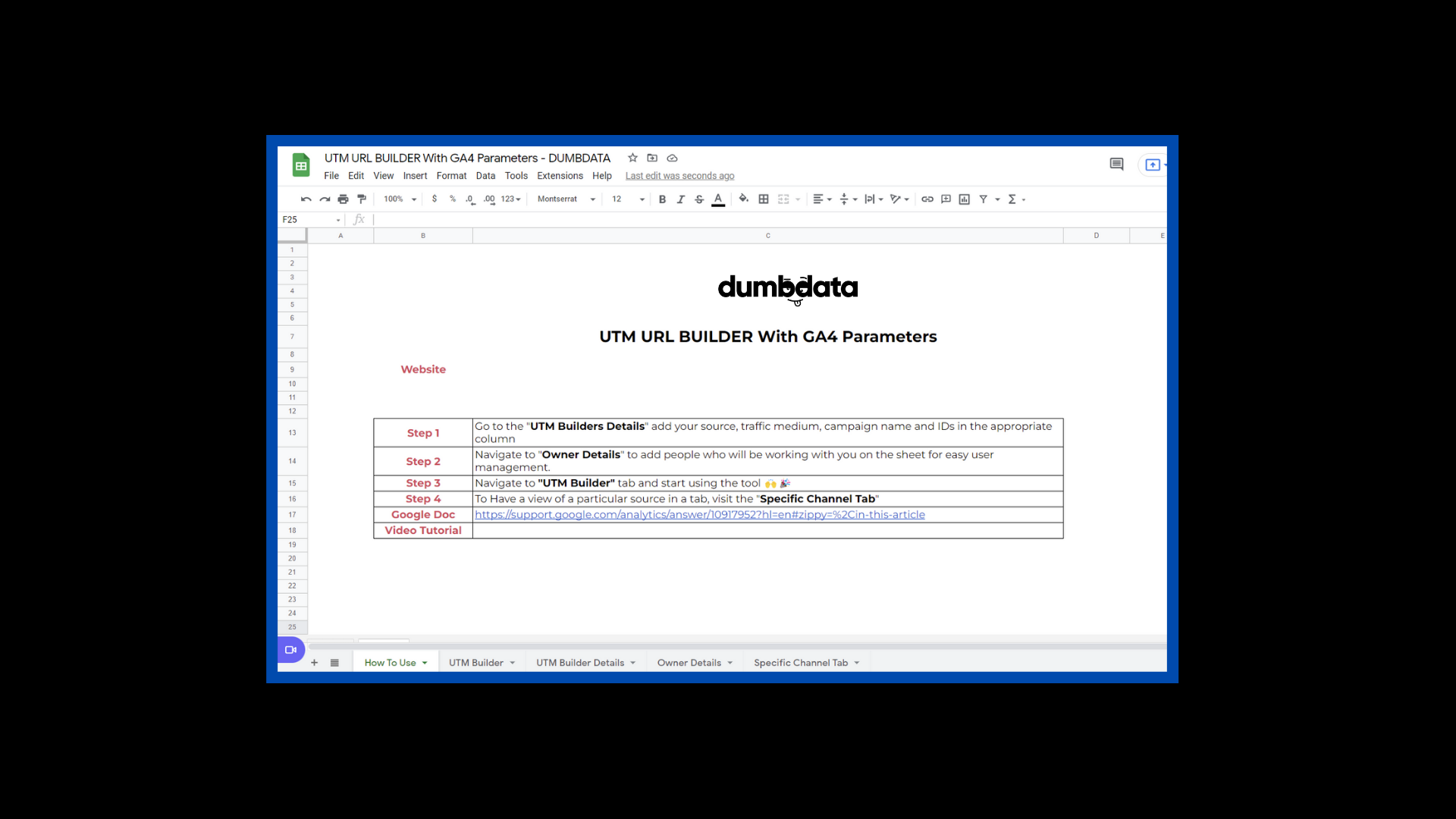 UTM Builder (GA4 Friendly)
Free campaign URL builder and management worksheet with the new GA4 UTM parameters included.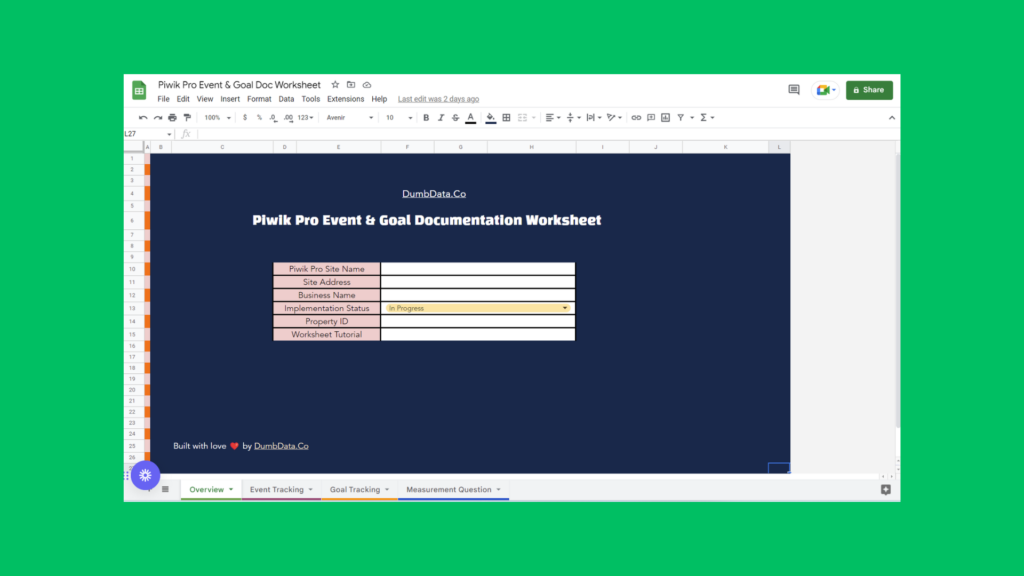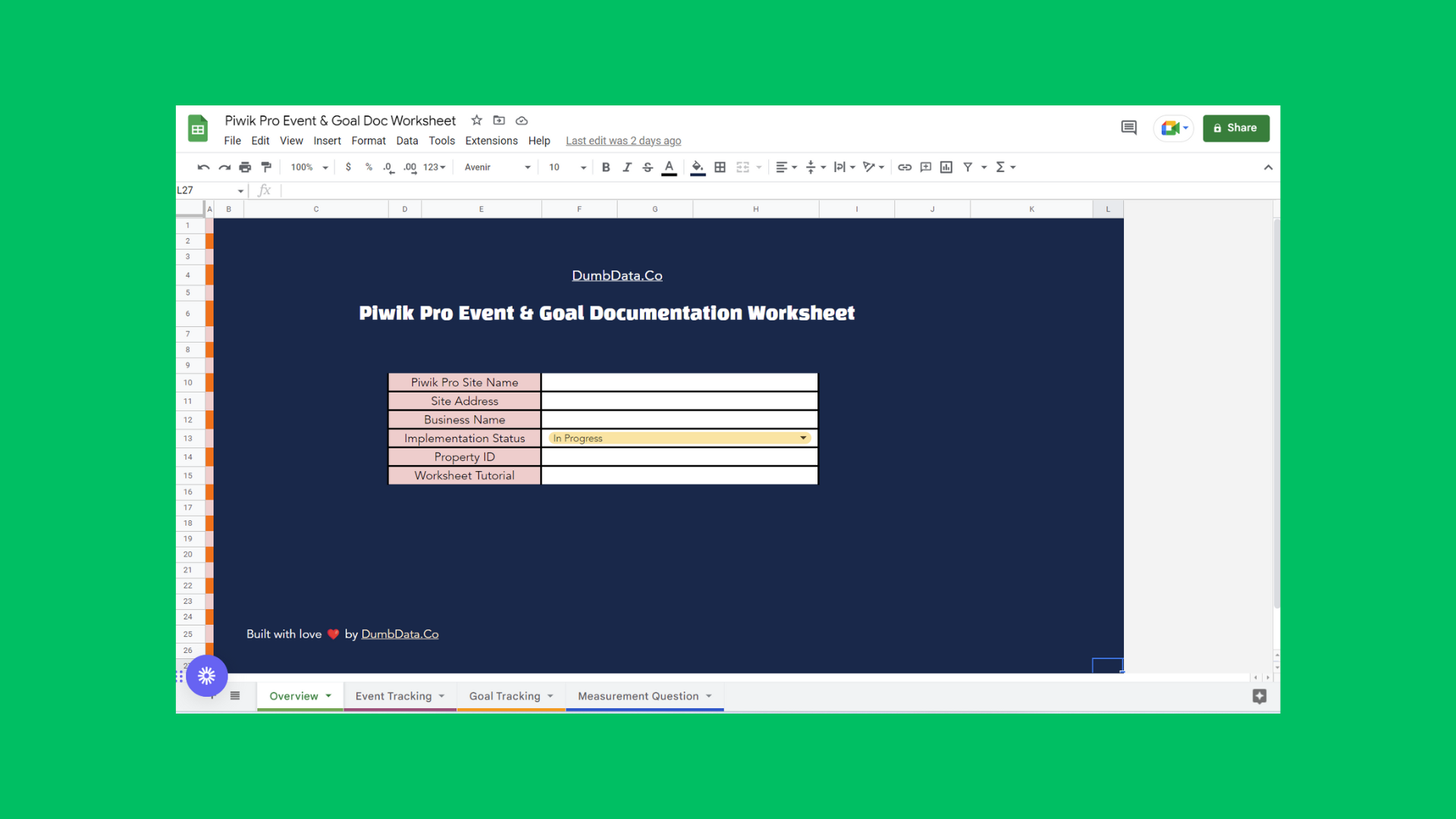 Piwik Pro Event + Conversion Doc
It makes it fun and possible to document your Piwik Pro event and conversion tracking setups.
You can access this Worksheet for free

we make you smarter with data