FREE

Campaign URL Builder Worksheet (With New GA4 UTMs Included)
Google Analytics 4 (GA4) is here to stay, but most campaign URL builders don't support the new UTM parameters that come with GA4. This worksheet includes the new UTMs in GA4 and makes it easy to create, manage and organize your campaign URLs.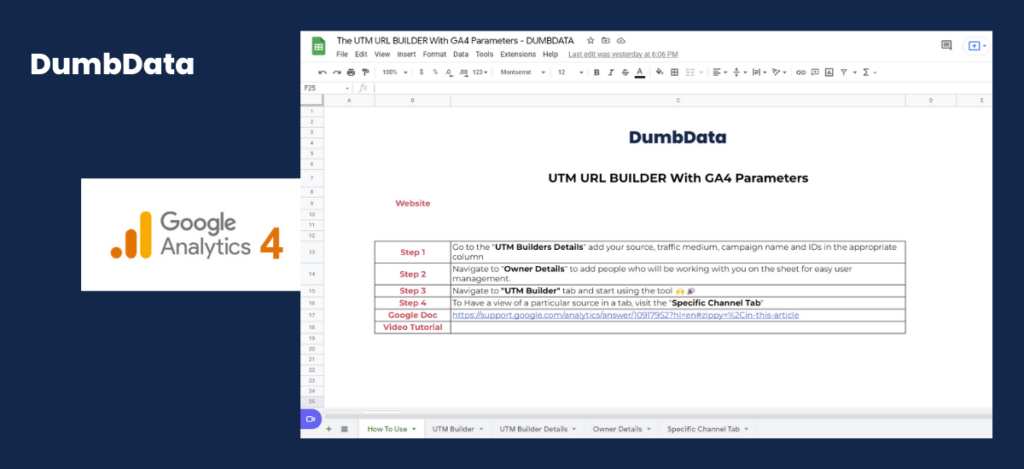 Campaign URL Builder With Complete GA4 UTM Parameters
If you have Google Analytics 4 (GA4) implemented on your website, you can give GA4 more information about your marketing traffic using the new UTMs supported by GA4.
There are two parameters you can add to your URLs:
utm_creative_format: 

The type of creative used, for example, display, native, video, search

utm_marketing_tactic:

 The targeting criteria applied to a campaign, for example, remarketing, prospecting, etc.
You can read about it in their documentation here.
💡Note: 
These two parameters are not currently reported in Google Analytics 4 properties, meaning you'll have to register them as custom dimensions to use them.
The worksheet makes team collaboration in link tagging seamless and helps in good documentation of your tagging effort.
🎁 You can use the Google Analytics 4 (GA4) implementation worksheet in your future GA4 instrumentation.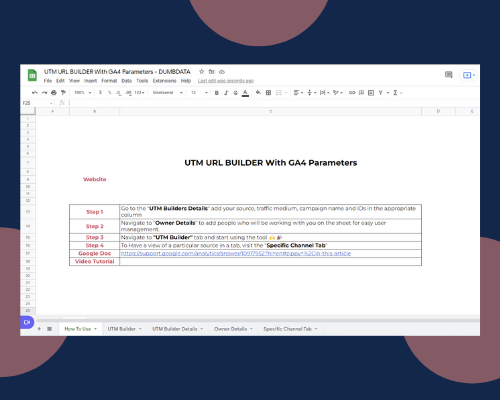 Video on how to use the Worksheet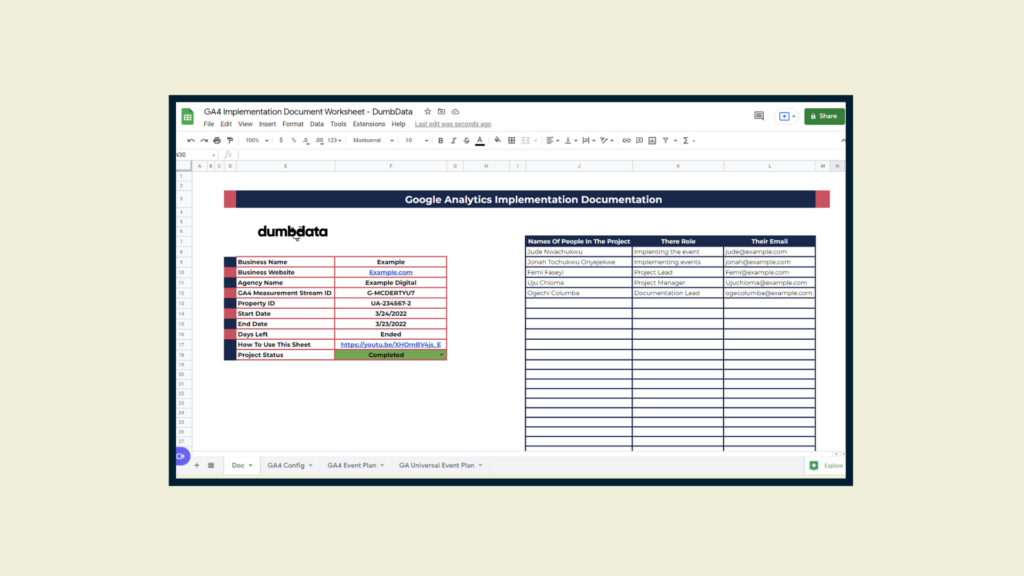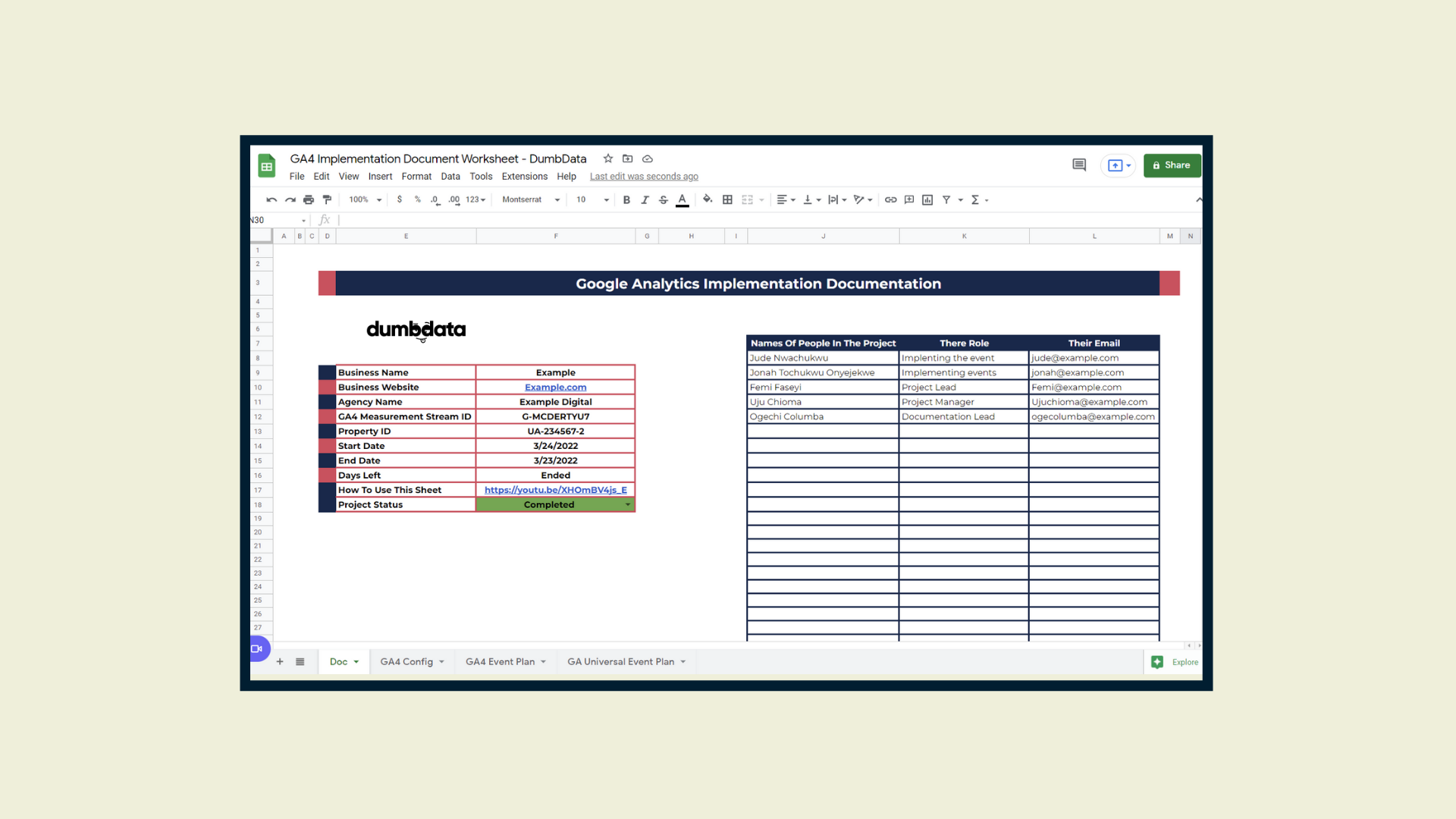 This worksheet makes it easy and seamless to plan, document, and manage your GA4 implementation.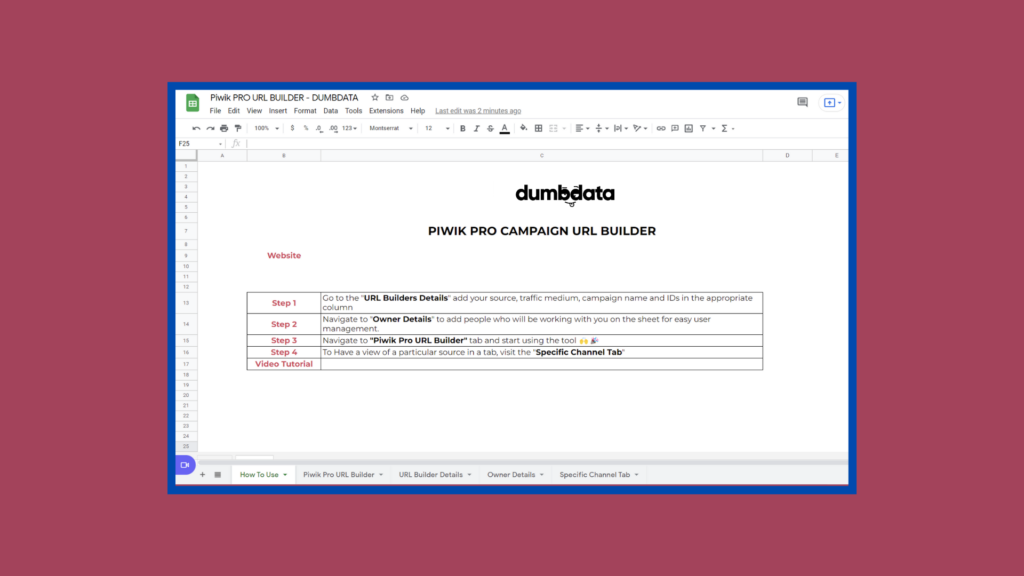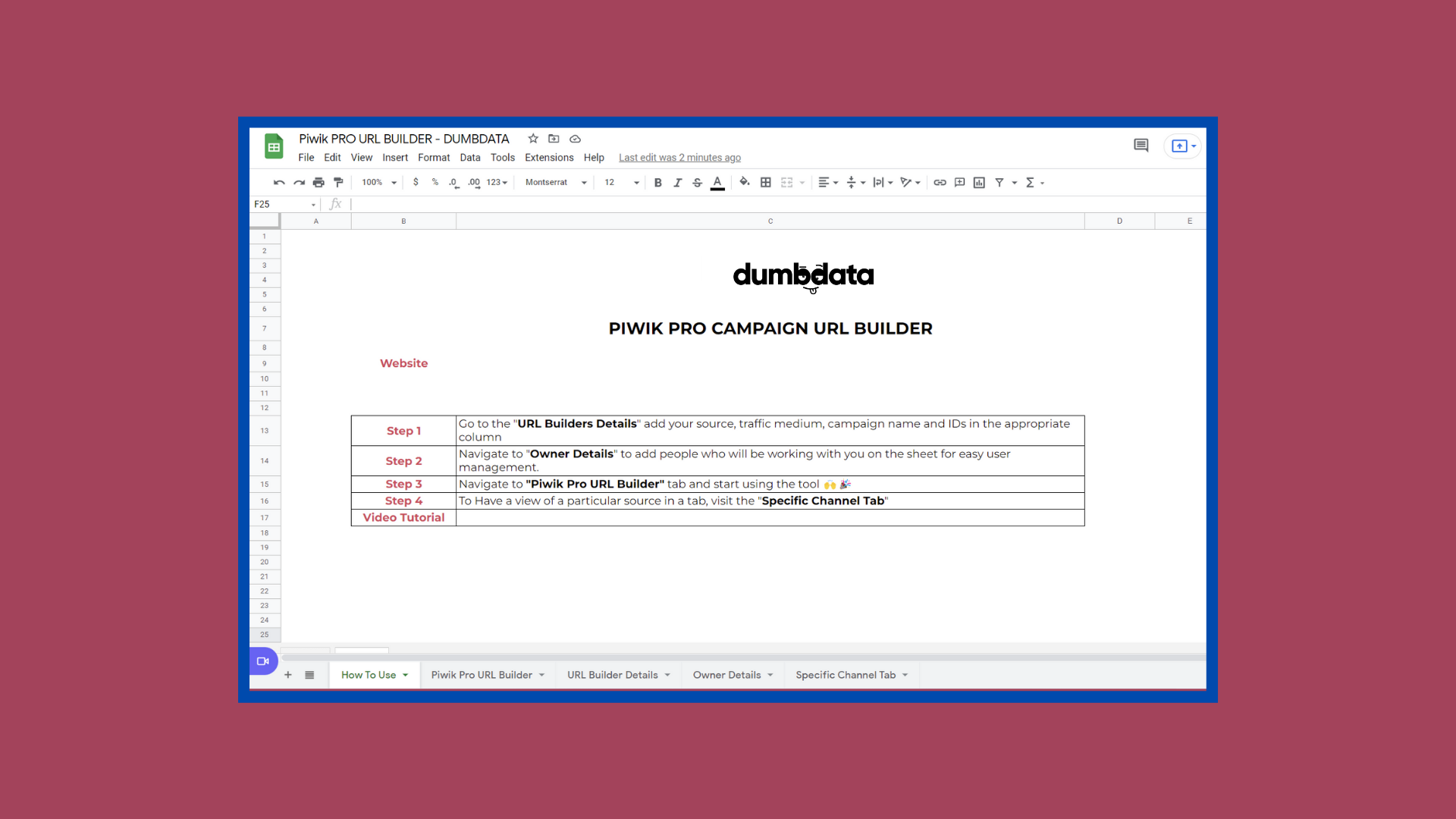 If you are using Piwik Pro, you can use this sheet to build and seamless manage Piwik Pro tagged campaign URLs.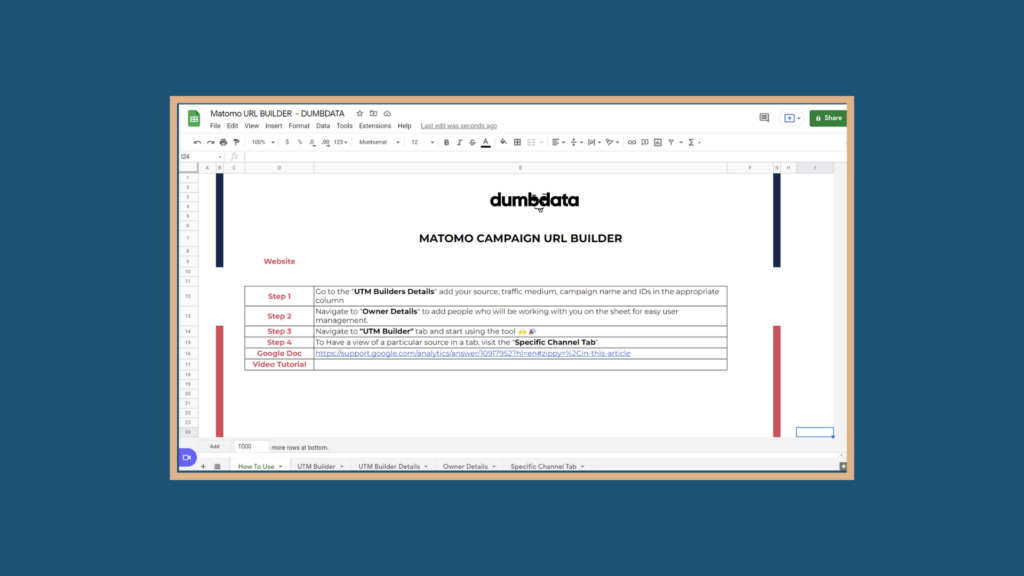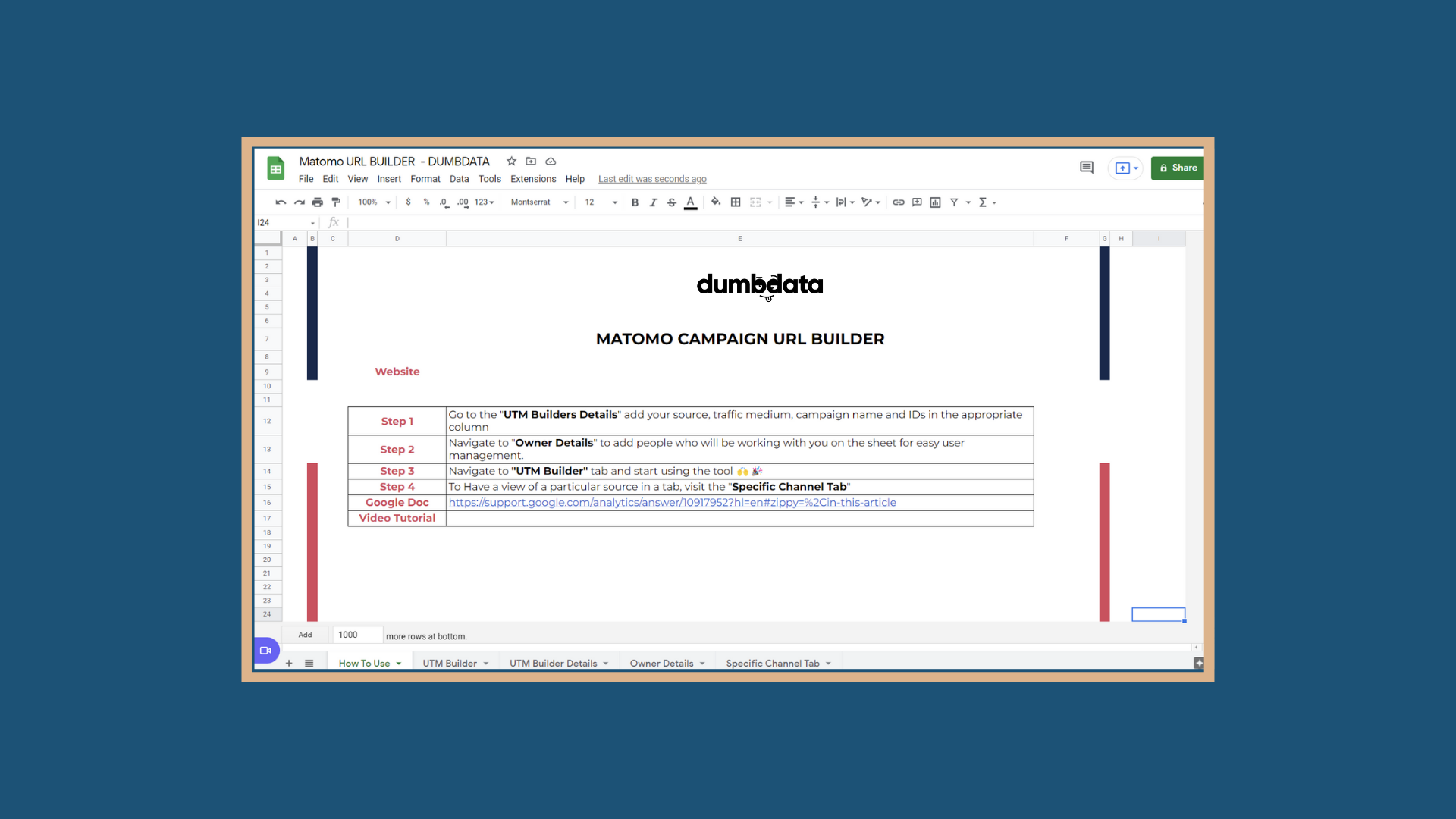 Free worksheet that makes it easy to manage and build Matomo campaign URLs.
You can access this Worksheet for free

we make you smarter with data