FREE

Google Analytics 4 Implementation Worksheet
This worksheet makes it easy and seamless to plan, document, and manage your Google Analytics (GA4) implementation without missing anything. This tool supports team collaboration, helping you achieve implementation success.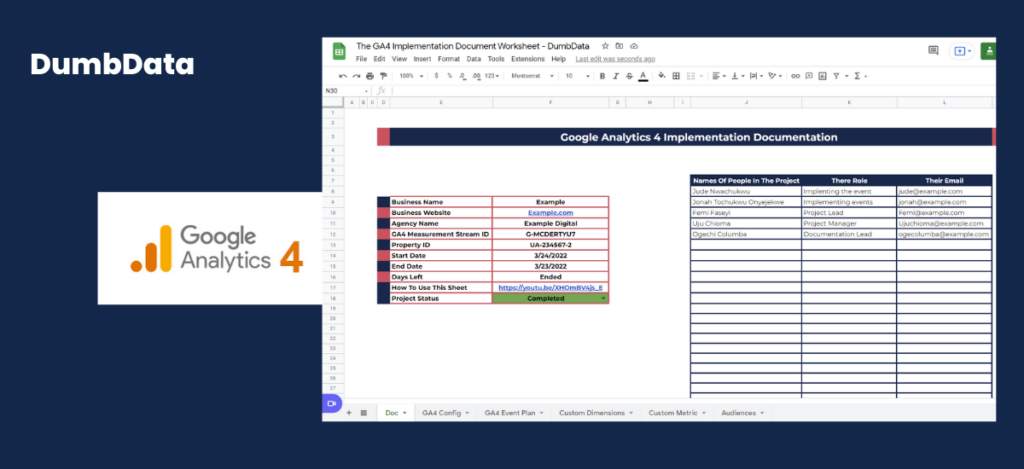 GA4 Implementation Worksheet
This worksheet makes it easy to have a well documented and successful Google Analytics 4 (GA4) implementation.
Using the worksheet, you'll not miss anything in your setup, and your implementation documentation will be accessible to your team members.
Also, you can use the worksheet in planning your GA4 implementation, monitoring the instrumentation and managing your Google Analytics 4 implementation.
🎁If you've switched to Google Analytics 4, you can check out the Campaign URL builder worksheet with the GA4 UTM parameters.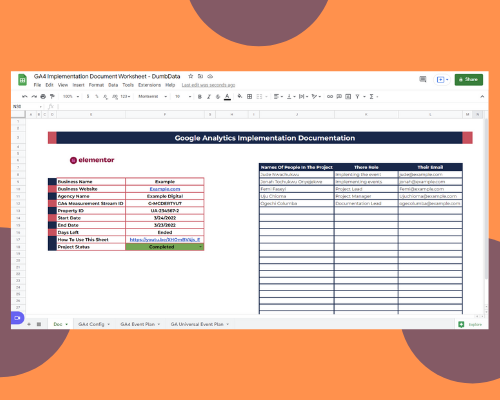 Video on how to use the Worksheet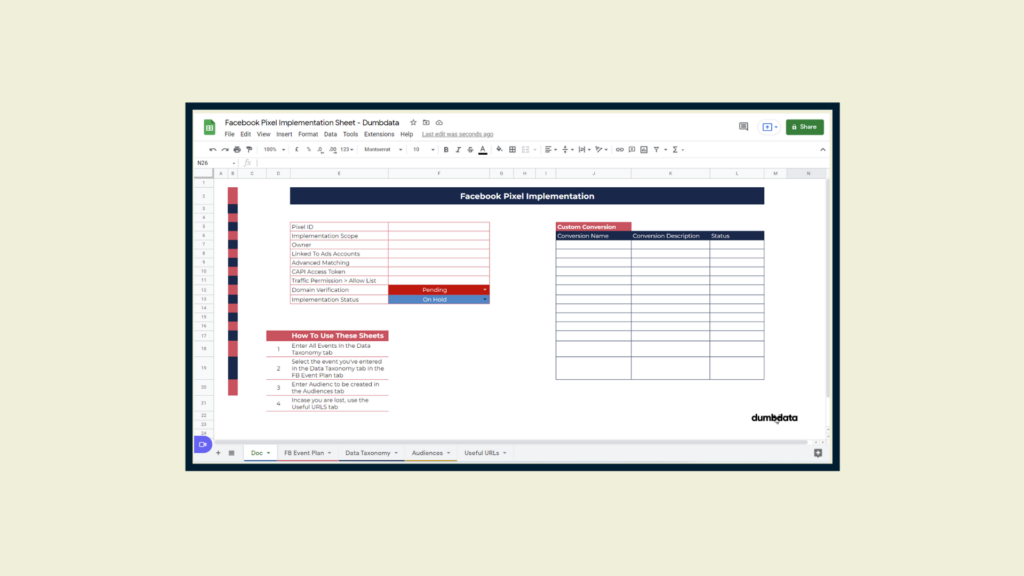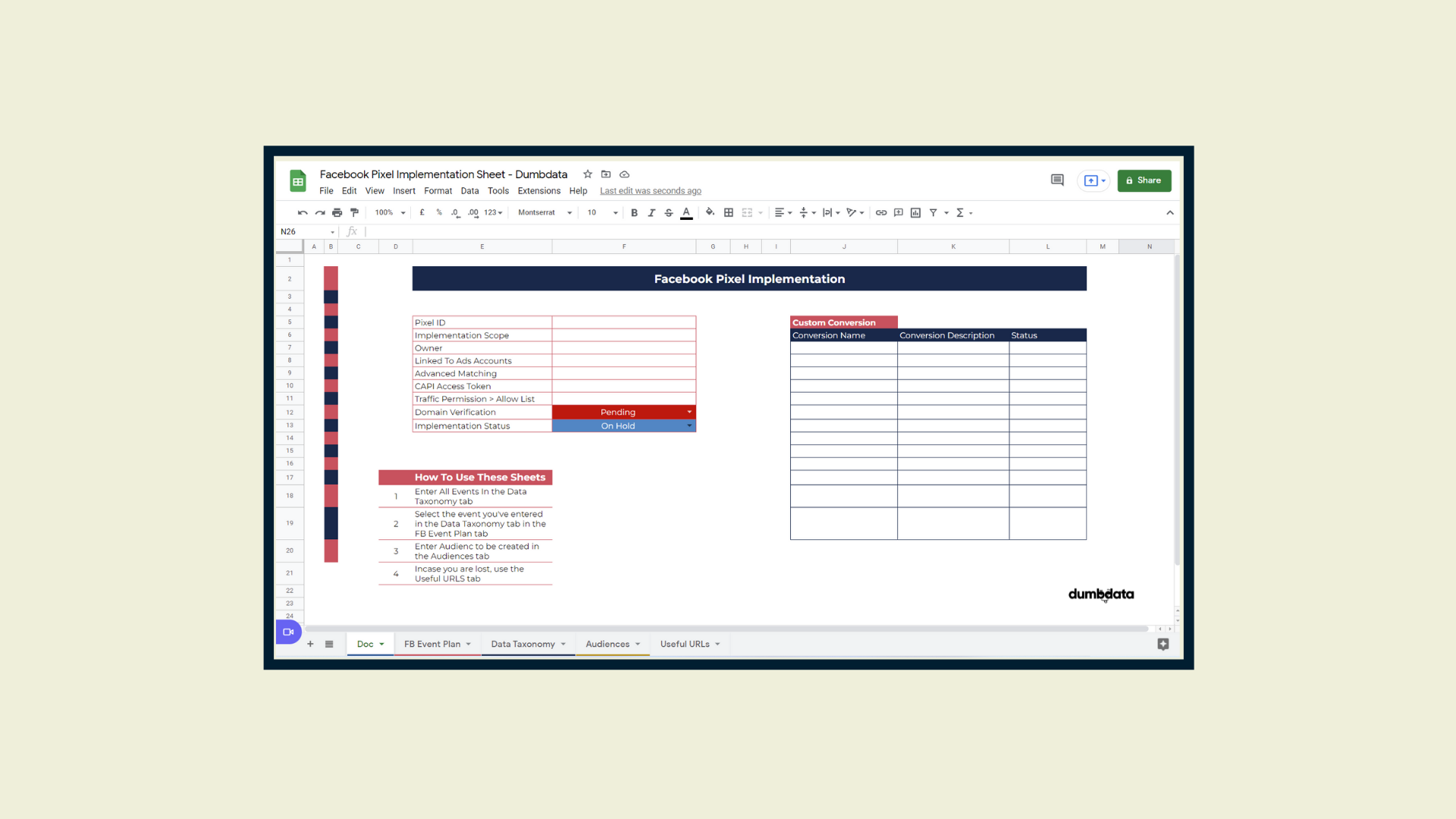 Plan, document, and manage your Facebook pixel implementation with ease using this free worksheet.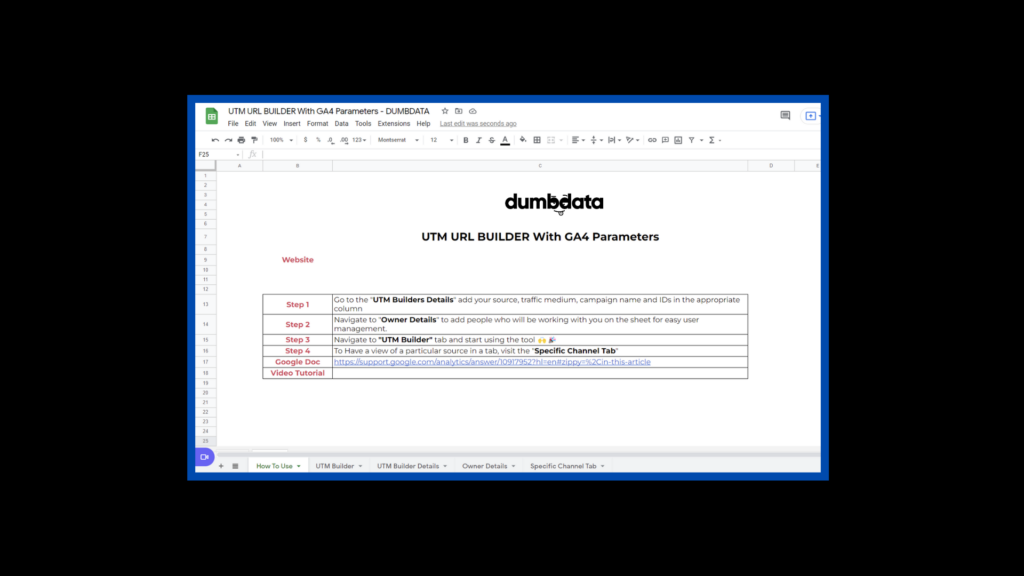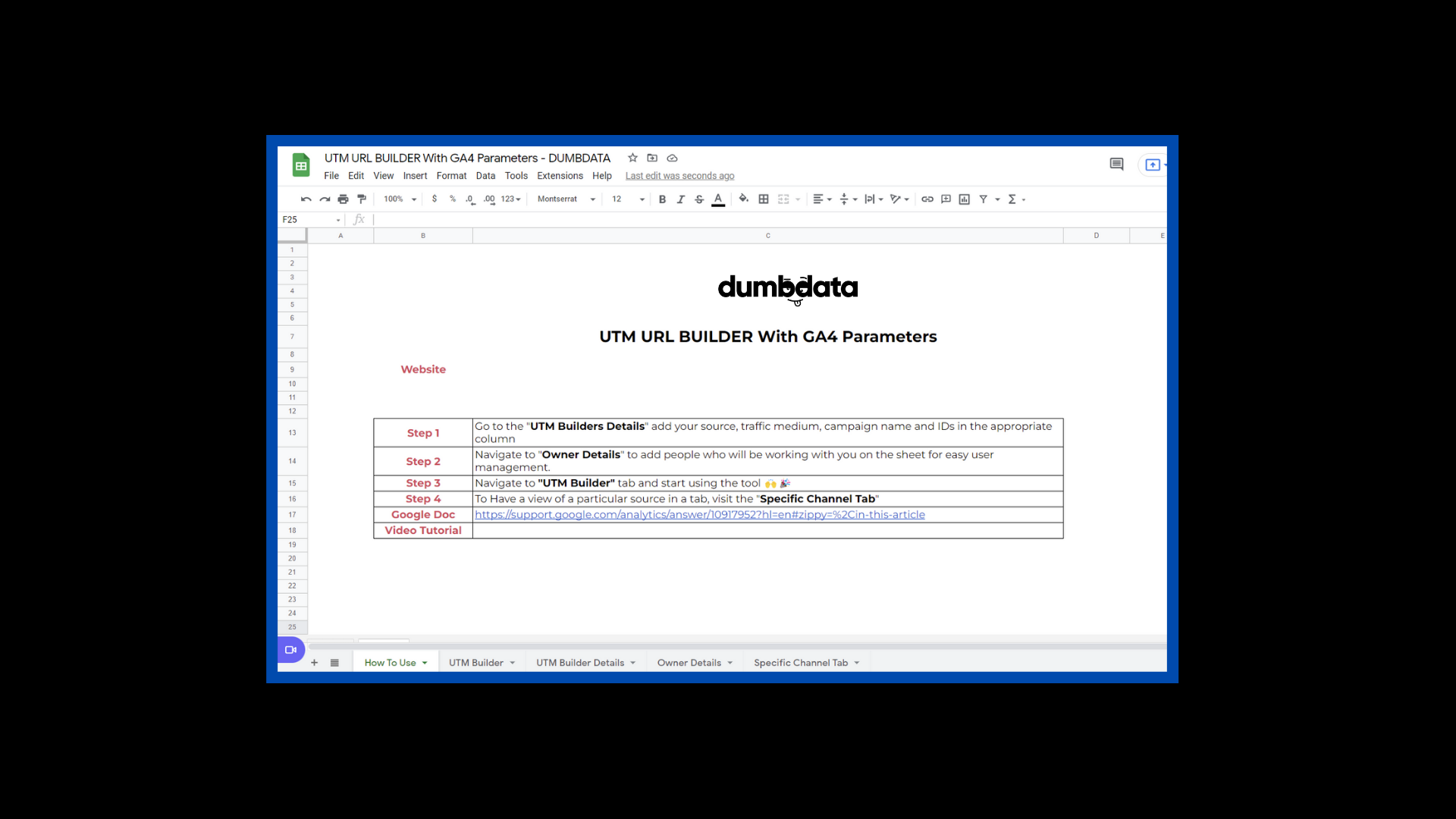 UTM Builder (GA4 Friendly)
Free campaign URL builder and management worksheet with the new GA4 UTM parameters included.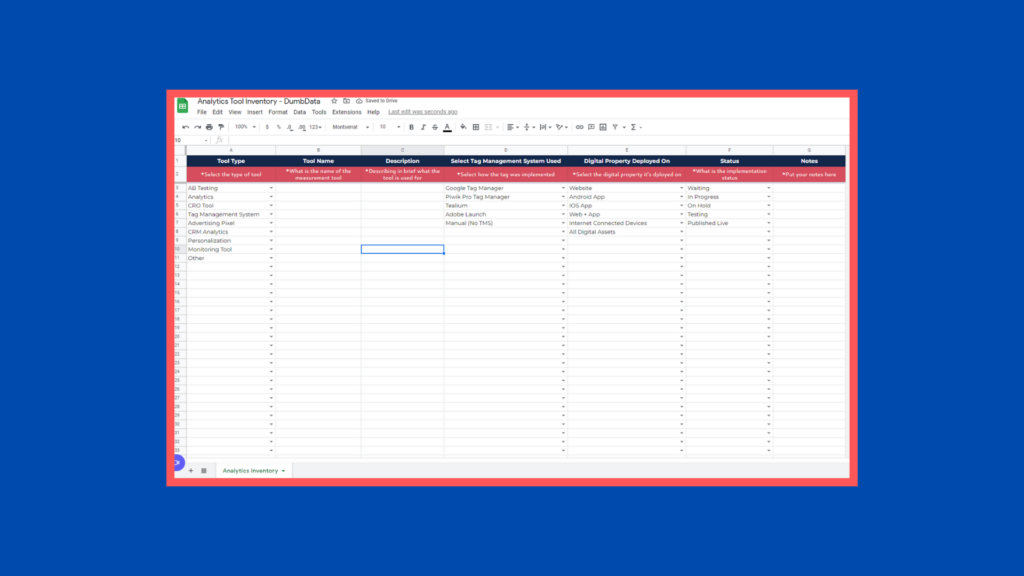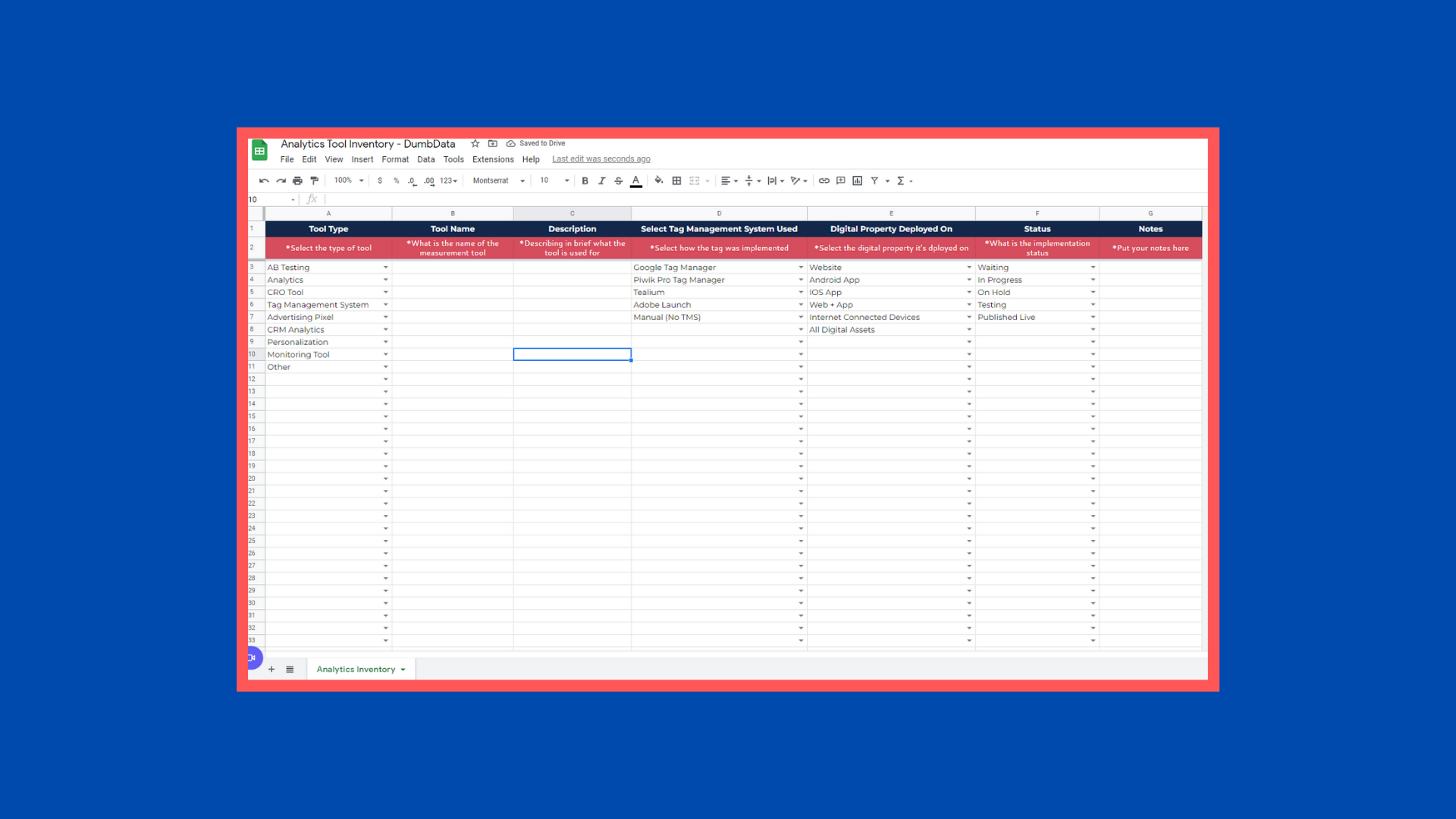 Would you like to know what analytics script is running on your website? Yes, you can with this sheet.
You can access this Worksheet for free

we make you smarter with data