FREE

Meta(Facebook) Pixel Implementation Worksheet
This Meta(Facebook) Pixel Implementation Worksheet makes it easy and seamless for you to organize, plan, properly document, implement and manage your Meta/Facebook pixel. The worksheet supports team collaboration and progress monitoring.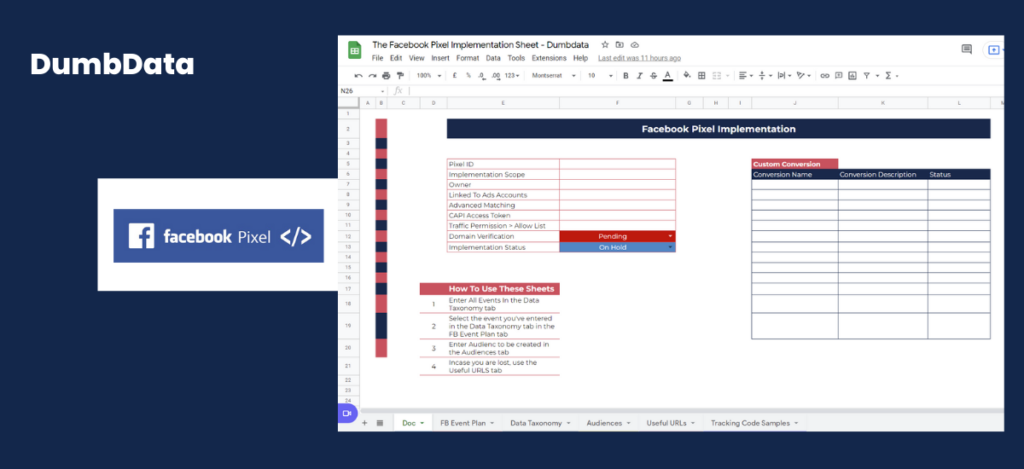 Instrumentation of Meta(Facebook) Pixel Made Easy With This Worksheet
You can seamlessly plan, document and manage your Meta (formerly Facebook) pixel implementation with ease using this worksheet.
The worksheet; 
Supports both CAPI and browser events implementation

It contains tracking sample codes

Have a detailed taxonomy that is highly customizable

Include helpful URLs to Facebook's documentation

Tab to plan, monitor and manage FB event implementation

Have an audience tab to document and monitor audience building for your Facebook Ads

And lot's more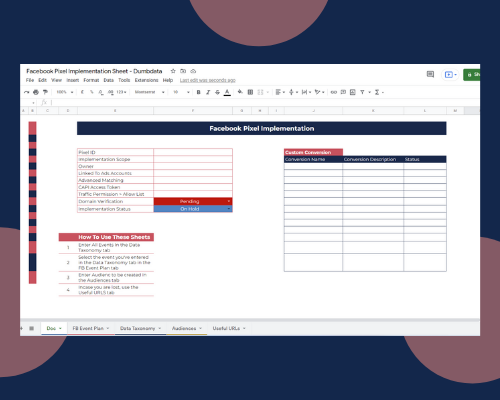 Video on how to use the Worksheet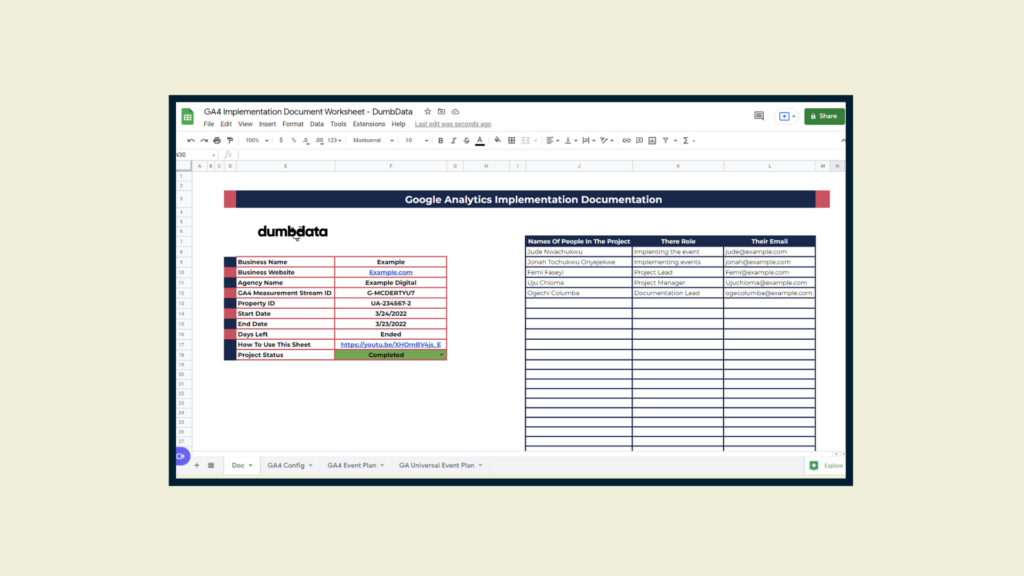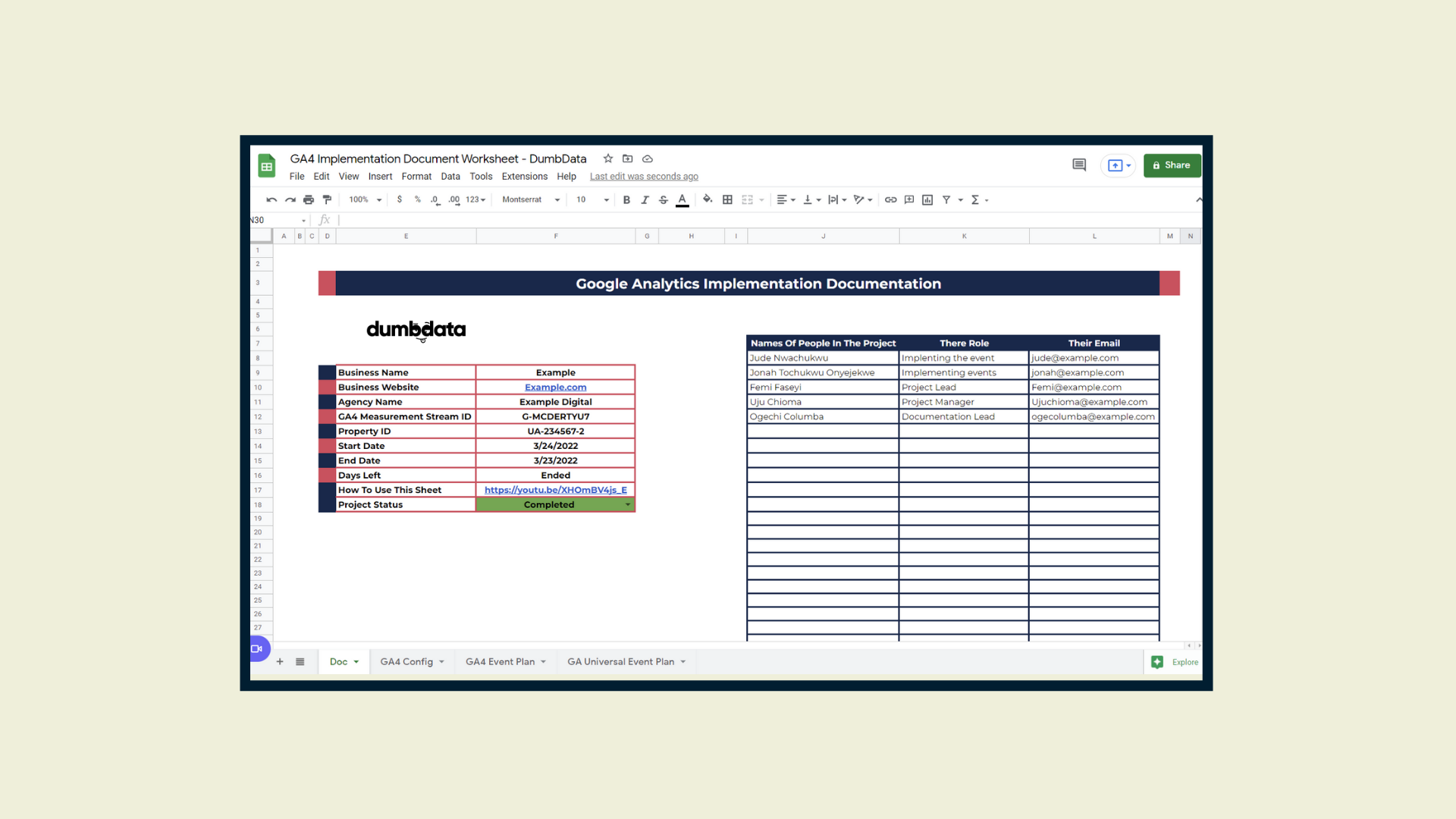 This worksheet makes it easy and seamless to plan, document, and manage your GA4 implementation.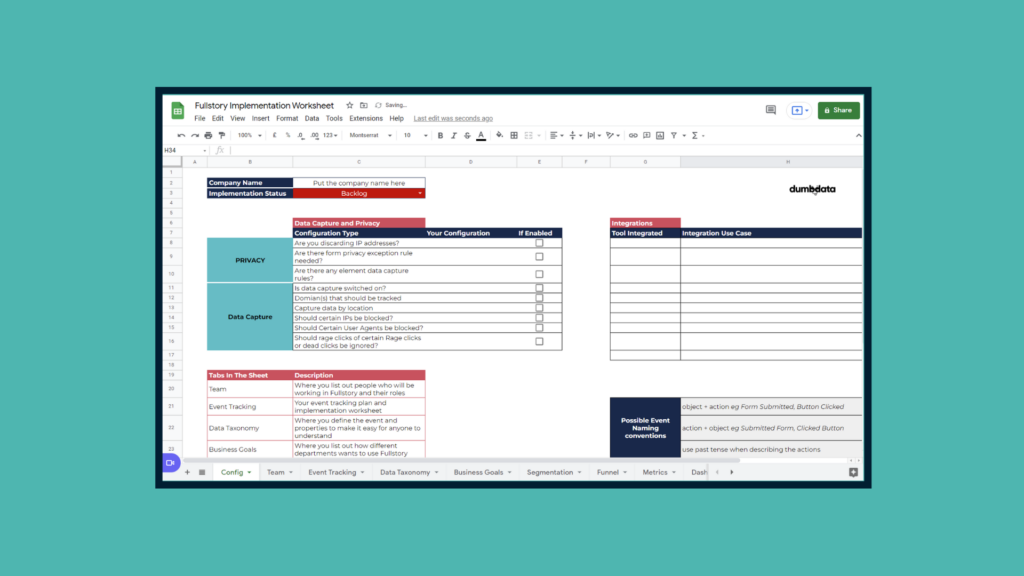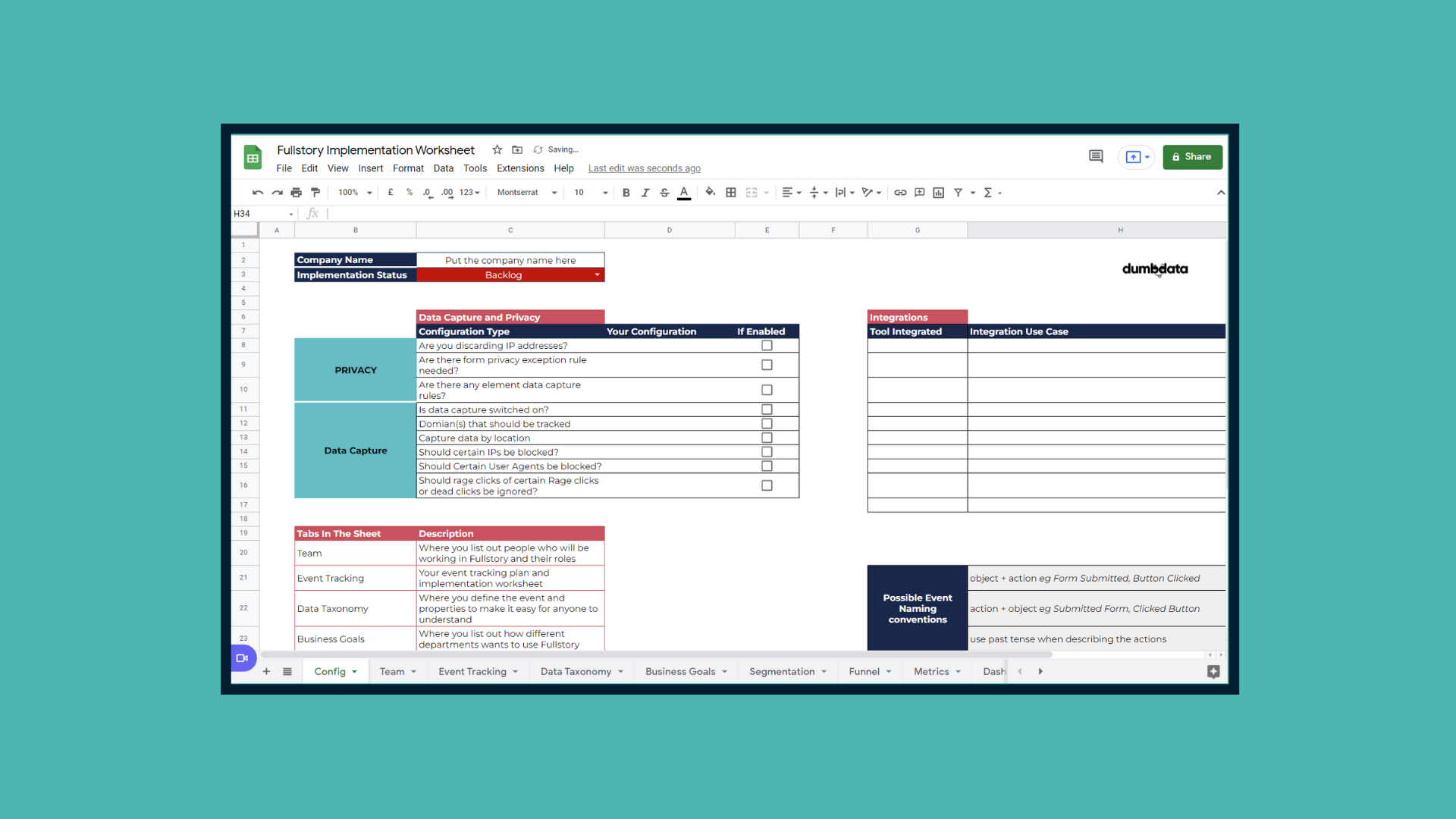 Using this free worksheet, you can document, plan and manage your Fullstory analytics implementation.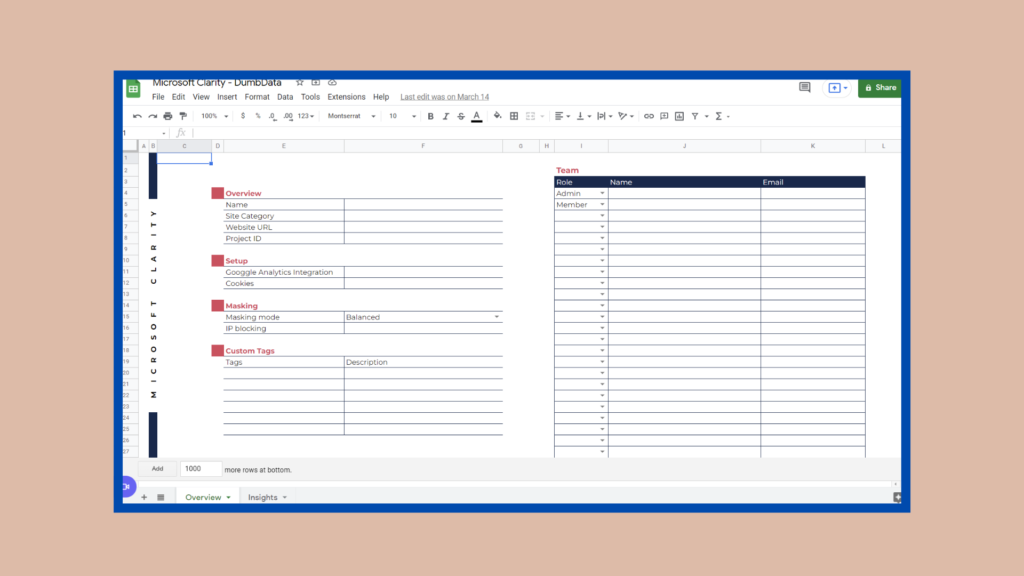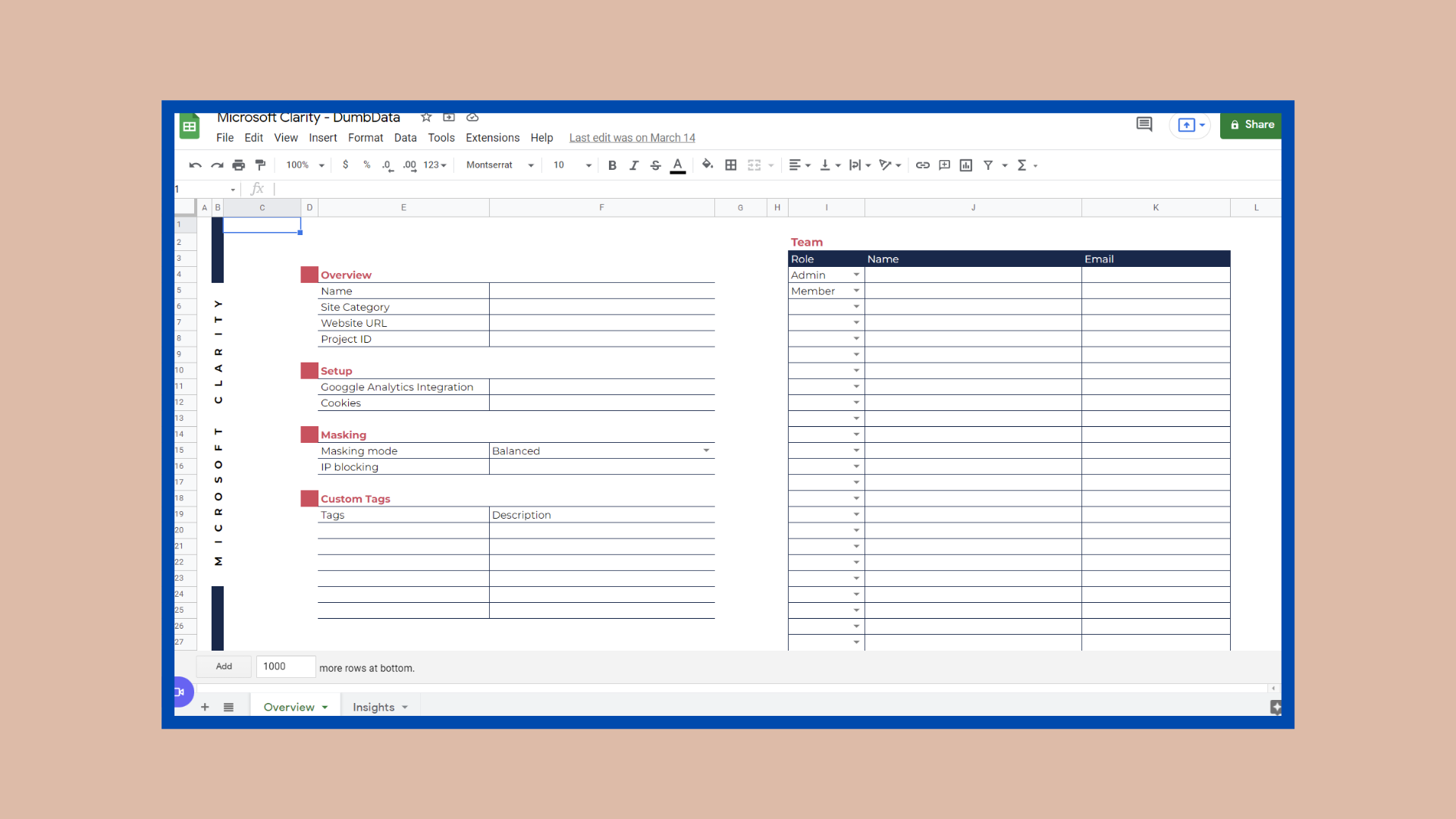 Implementation documentation and getting value from Microsoft Clarity is easy with this free worksheet.
You can access this Worksheet for free

we make you smarter with data