FREE

Analytics Inventory Documentation Tool
Do you know what marketing tags/pixel is running on your website? Using the analytics inventory documentation worksheet, you can document and understand what measurement and marketing stack you have running on your website and other digital assets.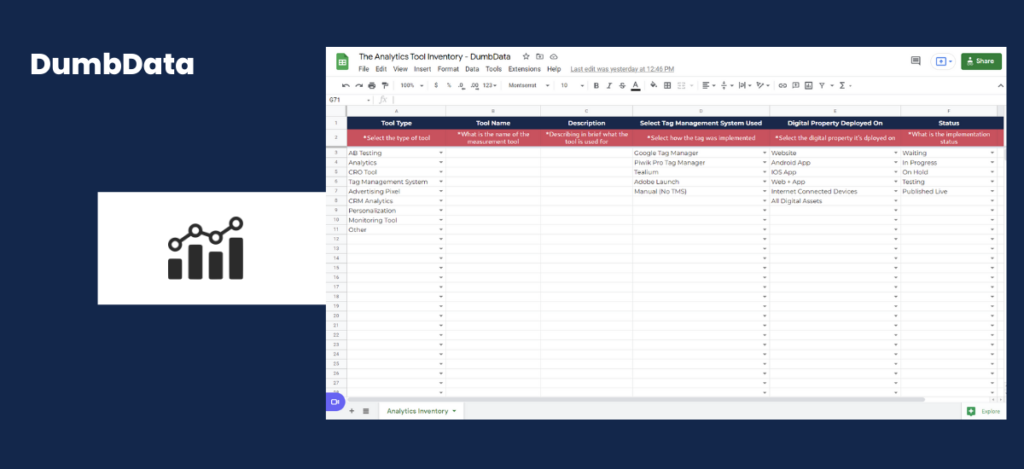 Analytics Inventory Documentation Worksheet
If you don't know what marketing tags/pixels are running on your digital assets (Website, app, etc.)
The worksheet makes it easy to properly document what marketing tags/pixels are or will be installed on your digital assets, their purpose and the method of implementation.
Now you can have a clearer picture of your data-driven marketing effort.
Another beautiful way to use this worksheet is to use it as a planner with information on tags/pixels to be installed on your website.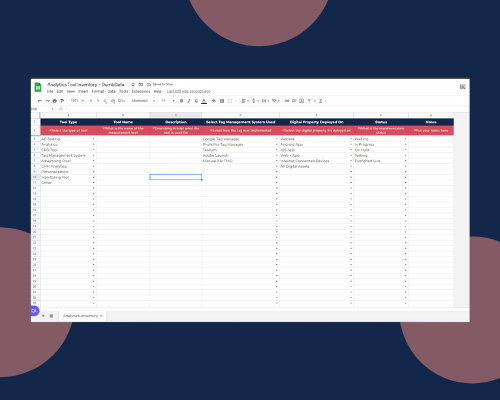 Video on how to use the Worksheet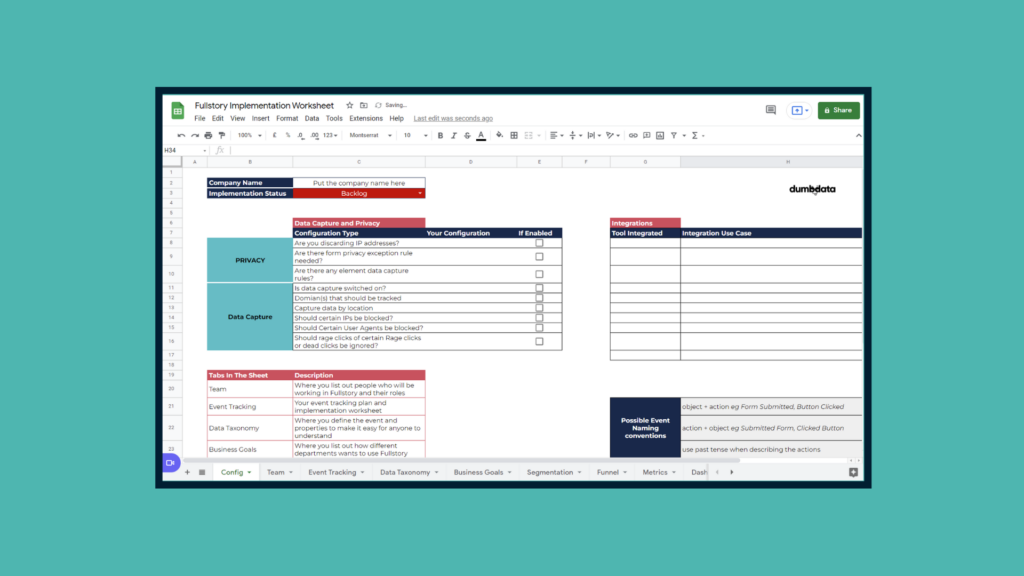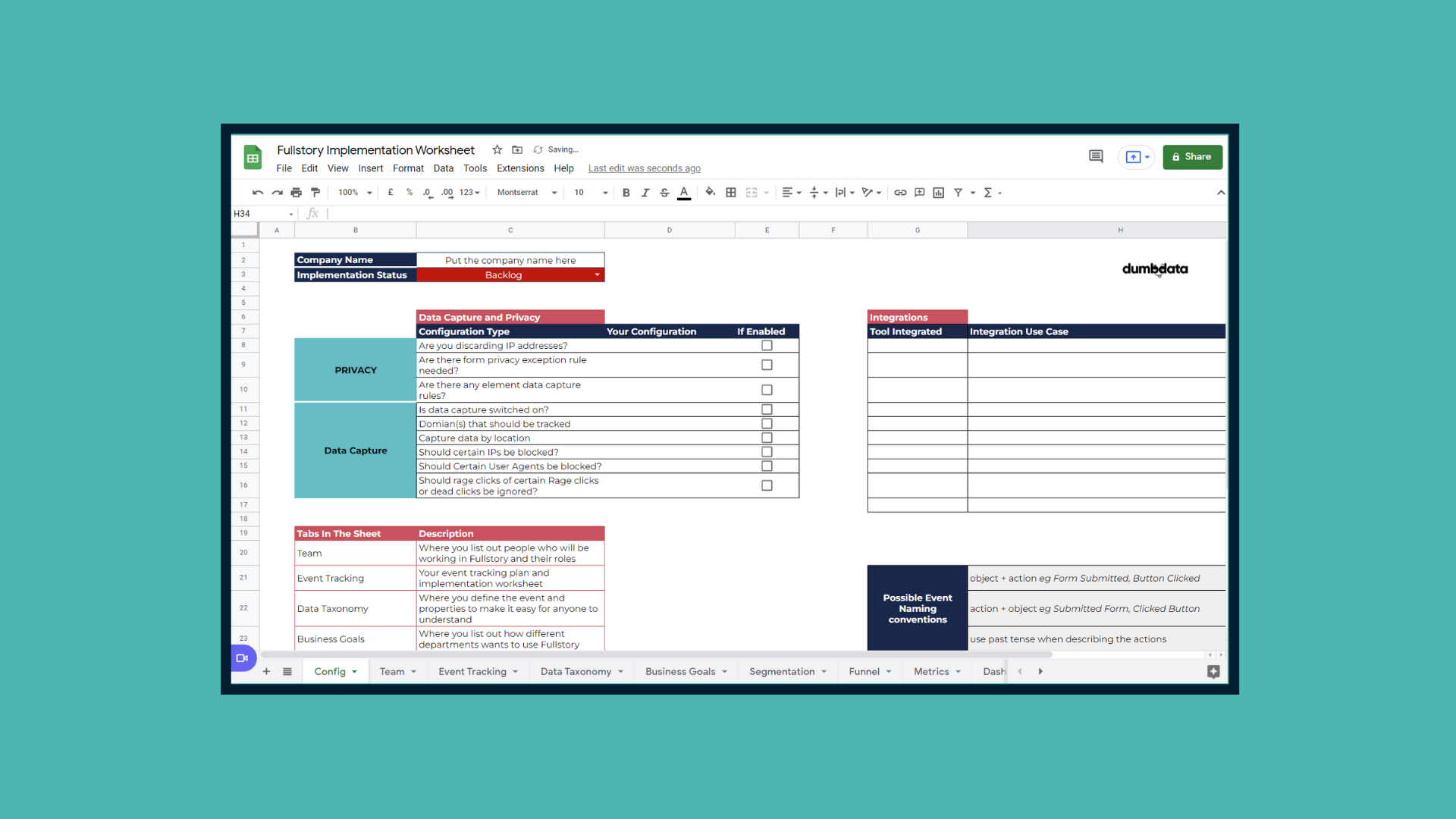 Using this free worksheet, you can document, plan and manage your Fullstory analytics implementation.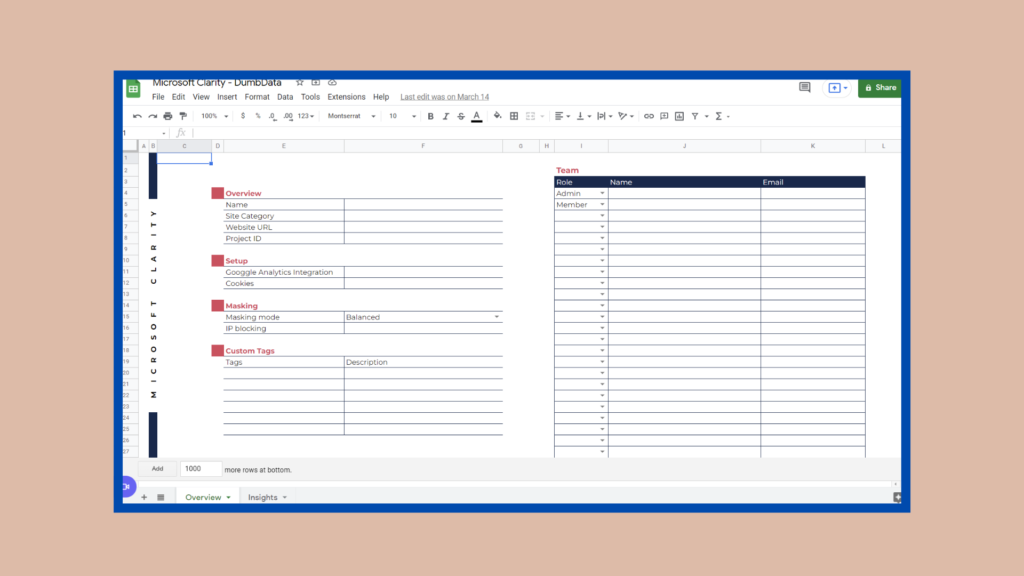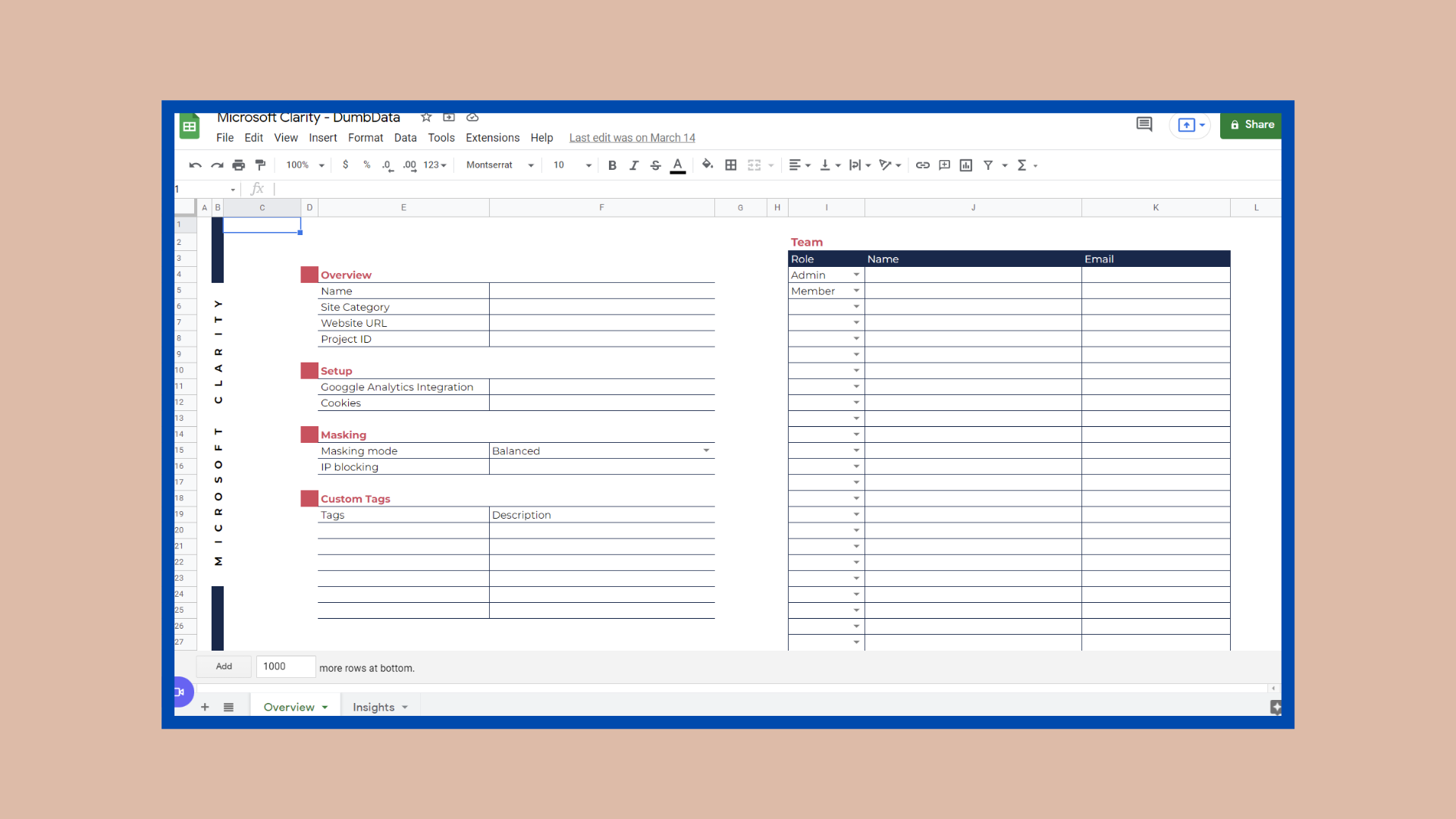 Implementation documentation and getting value from Microsoft Clarity is easy with this free worksheet.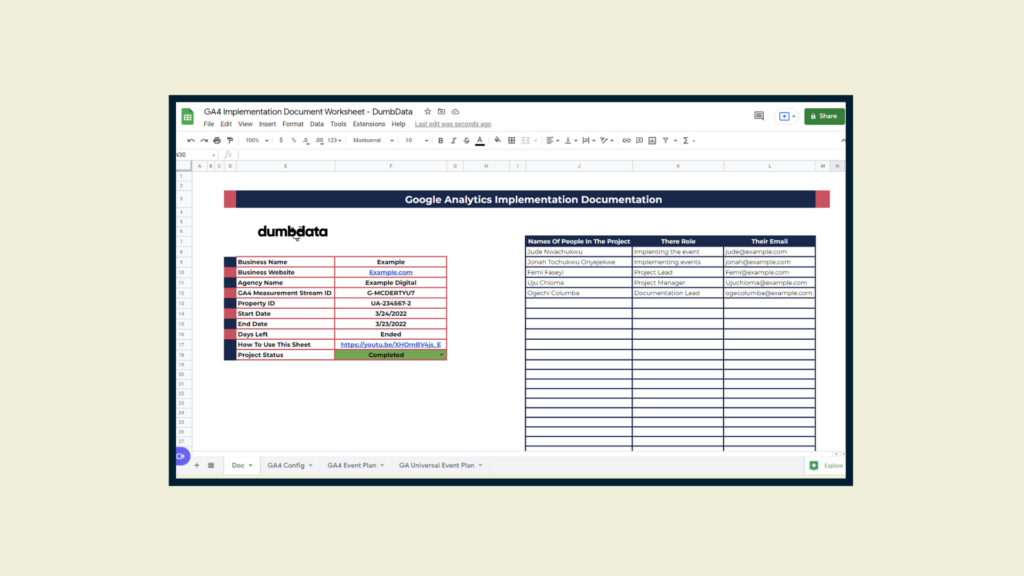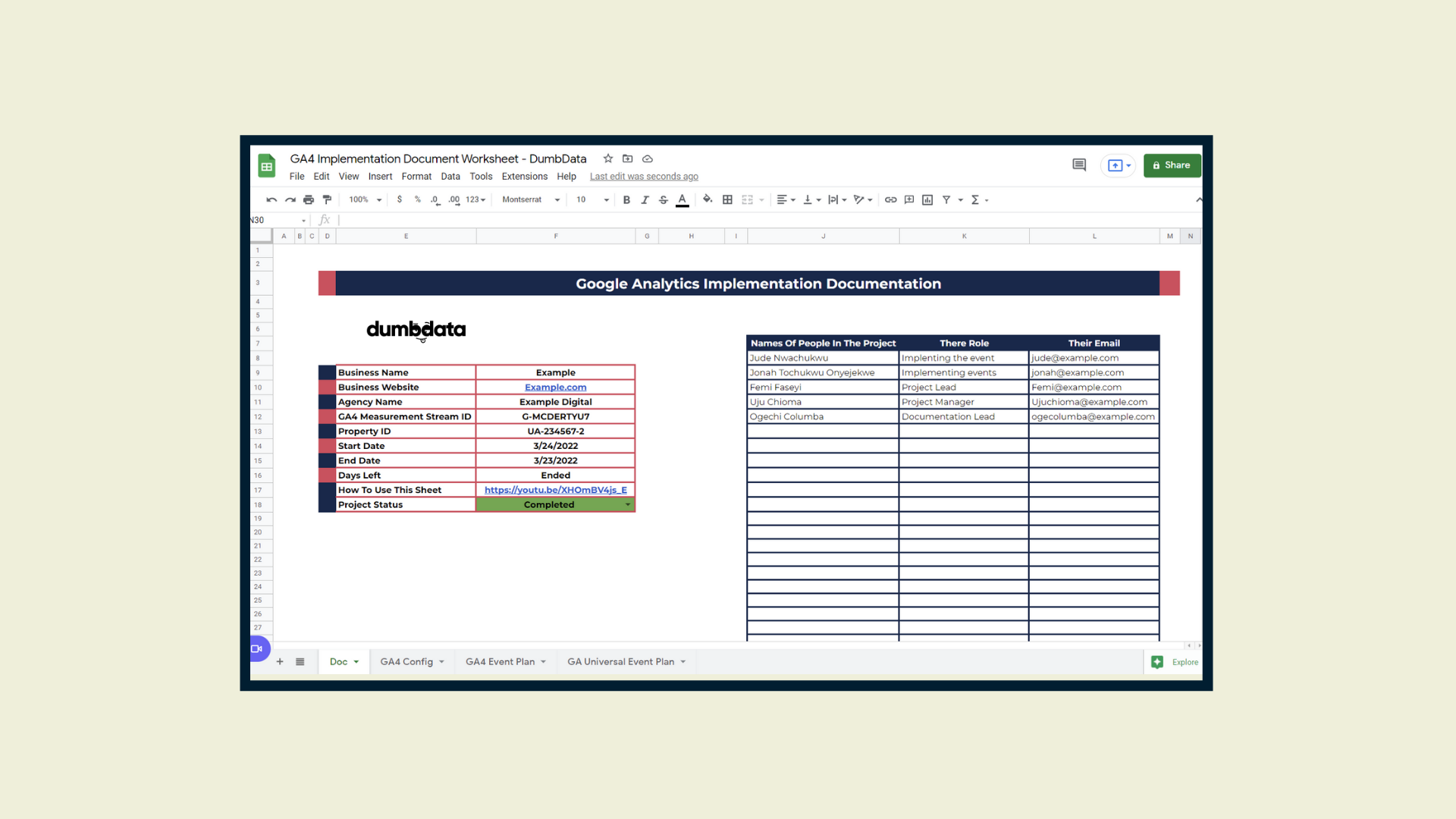 This worksheet makes it easy and seamless to plan, document, and manage your GA4 implementation.
You can access this Worksheet for free

we make you smarter with data