FREE

Piwik Pro Event + Conversion Tracking Worksheet
The worksheet makes it easy to document, plan and implement conversion and event tracking in your Piwik Pro analytics project. In addition, the worksheet supports team collaboration, proper documentation of the instrumentation method, and progress monitoring.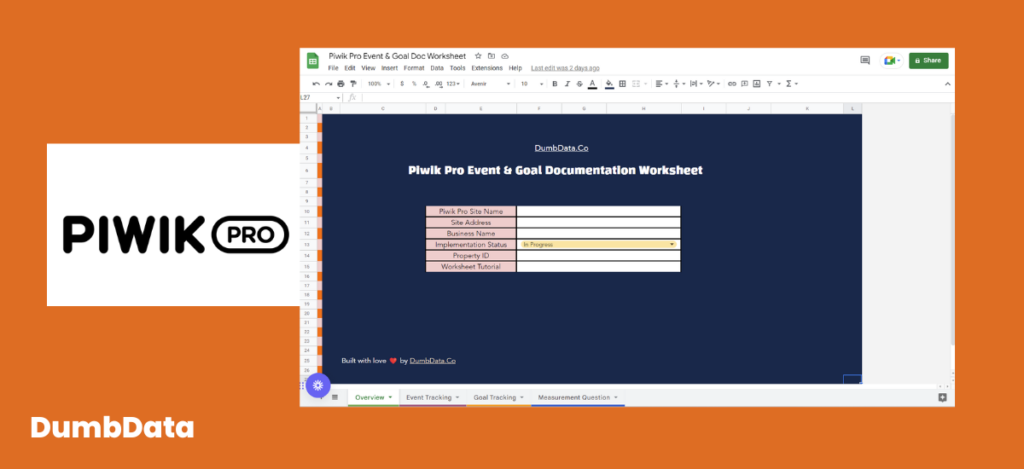 Plan and Document Your Piwik Pro Event and Conversion Tracking Using This Worksheet
This an easy way to help your data analyst and visualisation expert understand what conversion action and event data you're collecting in Piwik Pro analytics and how the data is collected.
If you want to plan and document your next set of event and conversion tracking implementations for your Piwik Pro analytics, you should use this worksheet.
It also makes it seamless and easy to track implementation progress and automatically adds the implementation date for each event when marked as completed.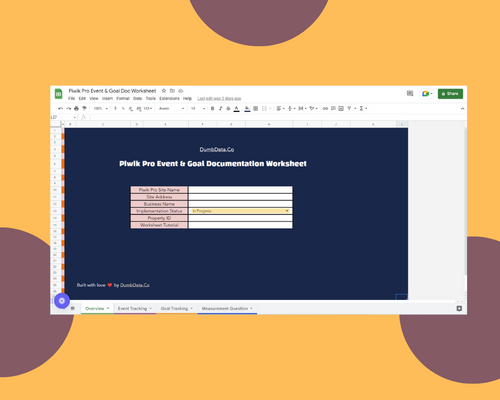 Video on how to use the Worksheet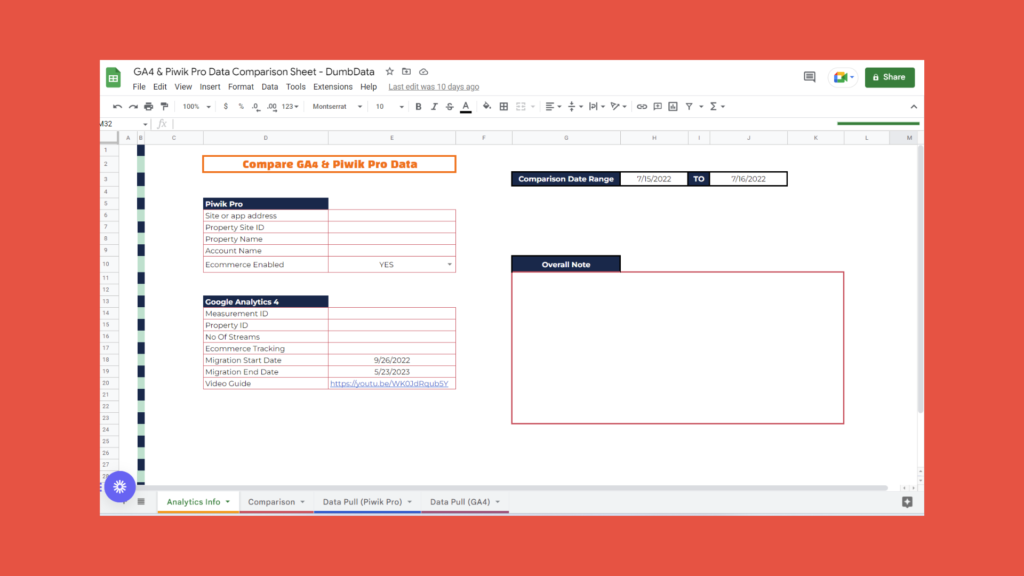 Piwik Pro & GA4 Data Comparison
After a successful Piwik Pro implementation, this sheet helps you compare your data with GA4.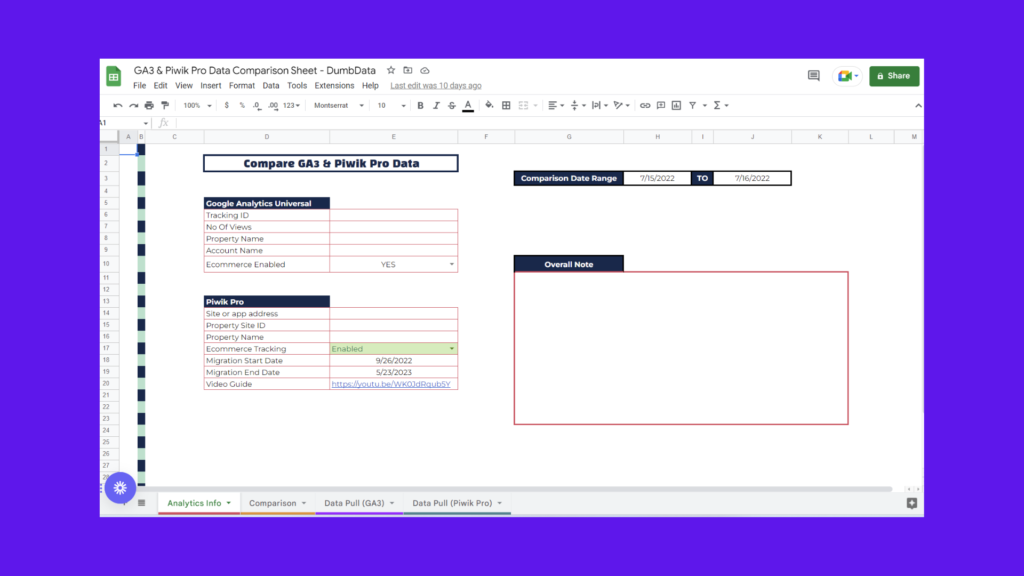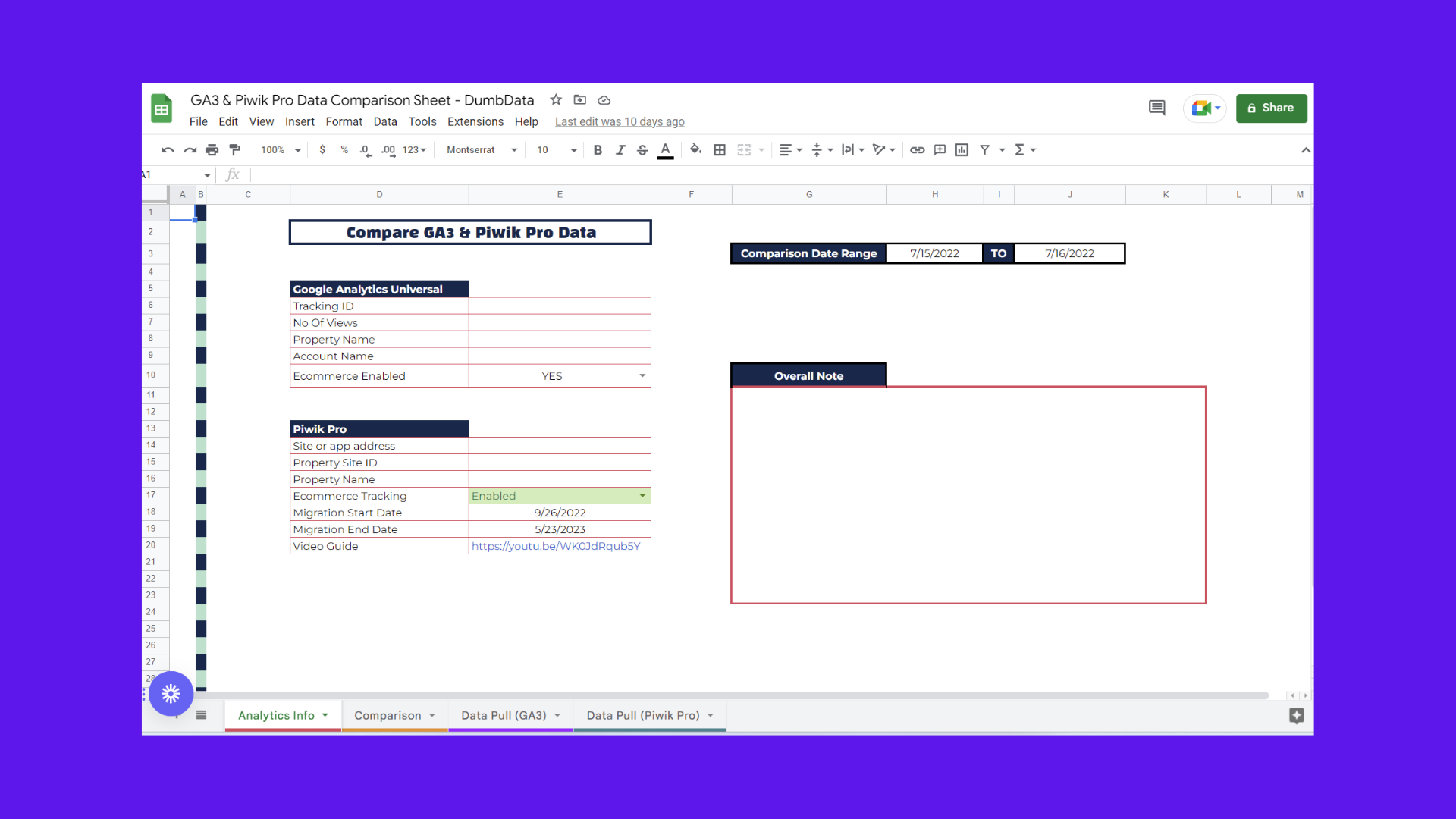 Piwik Pro & UA Data Comparison
After successfully implementing Piwik Pro, this sheet helps you compare your data with GA4 (though you shouldn't).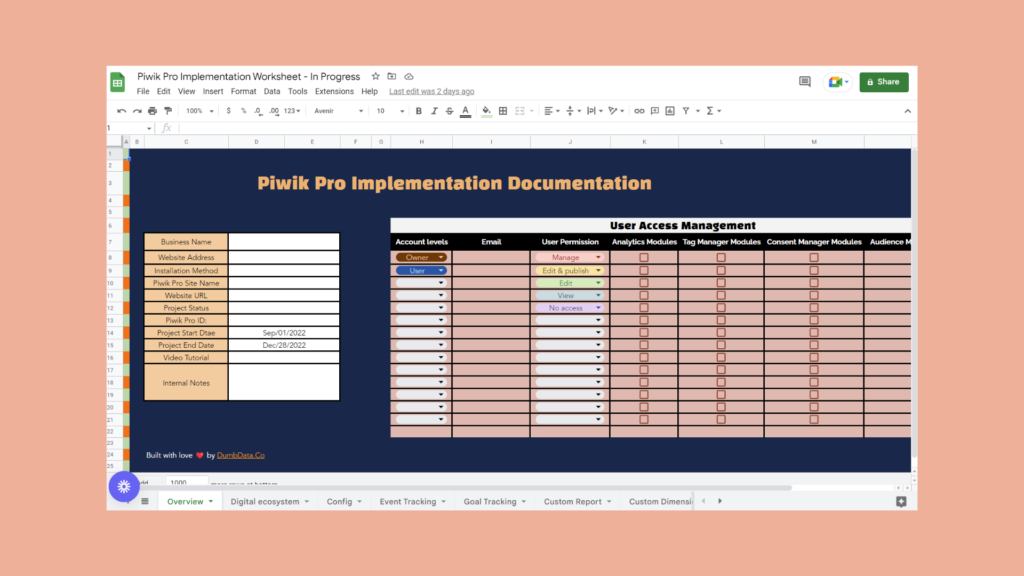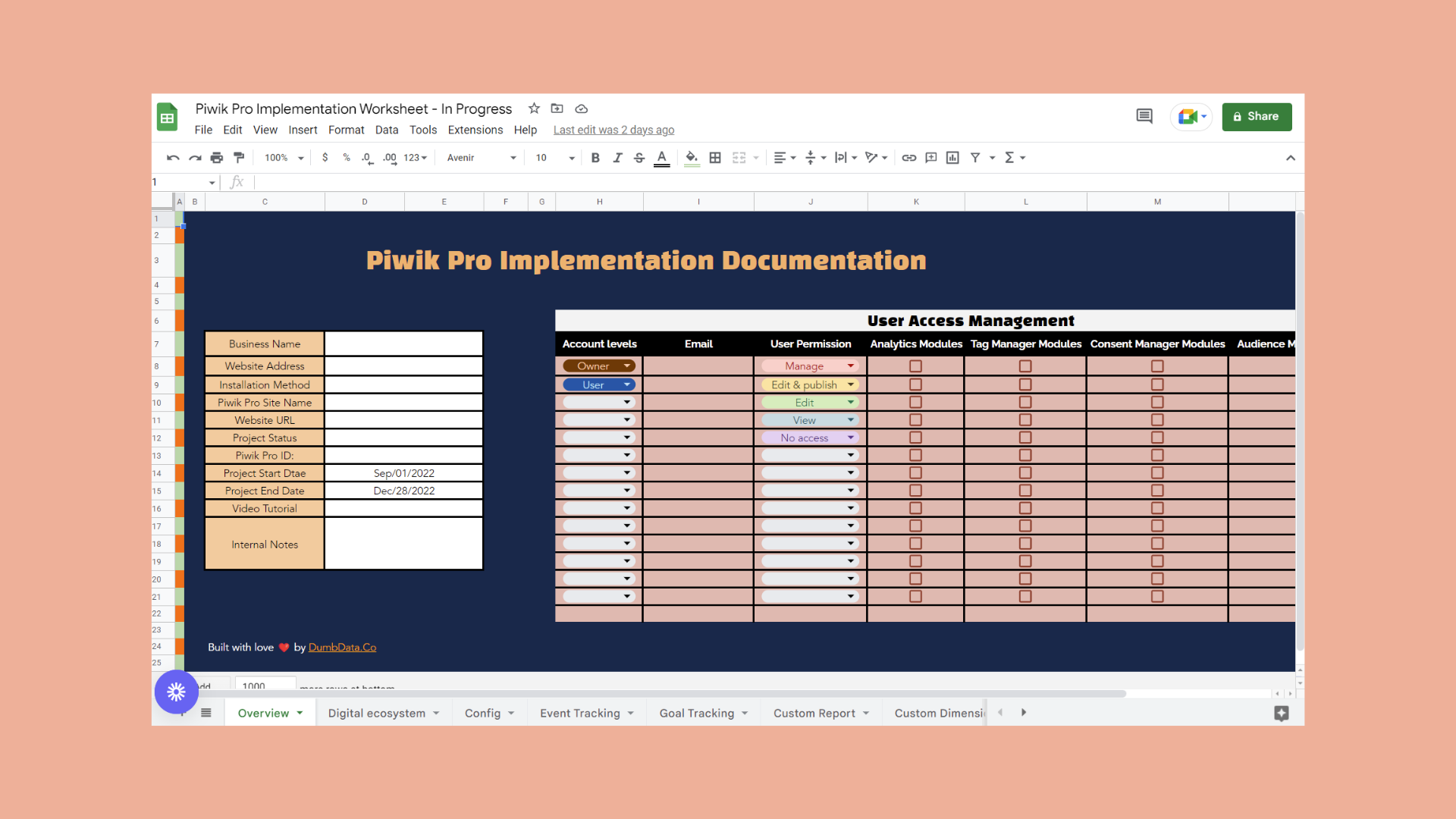 Piwik Pro Implementation Worksheet
This worksheet makes documenting, planning, and implementing your Piwik Pro Implementation easy.
You can access this Worksheet for free

we make you smarter with data