FREE

Piwik Pro & UA Data Comparison Worksheet
Google's Universal Analytics and Piwik Pro use similar measurement models. Suppose you've recently migrated from UA to Piwik Pro. In that case, You can quickly compare data collected from both platforms without building a time-consuming dashboard to do this. This worksheet will save you much time determining discrepancies and similarities in the data collected from both platforms.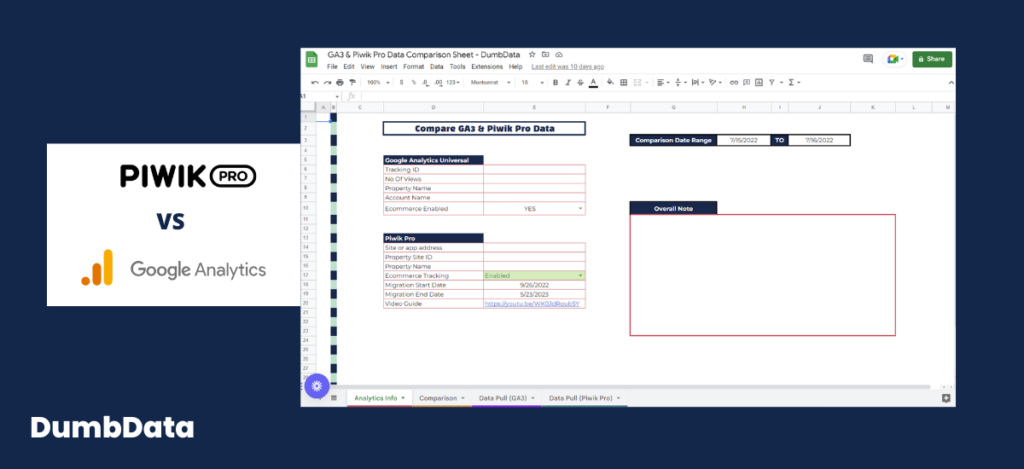 Piwik Pro & GA4 Data Comparison Worksheet To Compare Data From Piwik Pro Analytics and Universal Analytics
After migrating from Universal analytics to Piwik Pro Analytics, you can compare data collected from both platforms with this worksheet.
Using the worksheet, you can determine your metrics' accuracy, similarities or discrepancy.
The worksheet is customisable to your team and supports team collaboration.
The "Data Pull (Piwik Pro)" and "Data Pull (UA)" tabs is a space that you use for pulling and transforming data from both platforms. To pull UA data, you can use Google's official Google Analytics Spreadsheet Add-on or paid connectors like Dataslayer, Power My Analytics, Supermetrics, etc.
While for Piwik Pro, you can use their native Google sheets connector (this guide should be helpful) or other third-party connectors.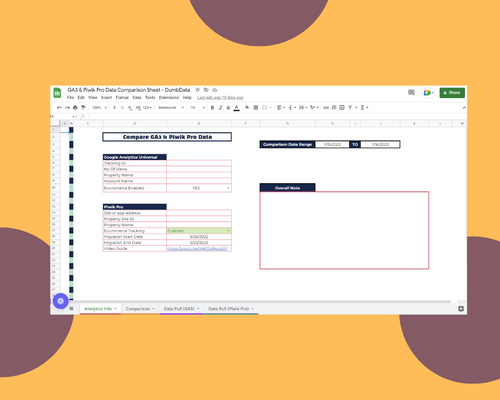 Video on how to use the Worksheet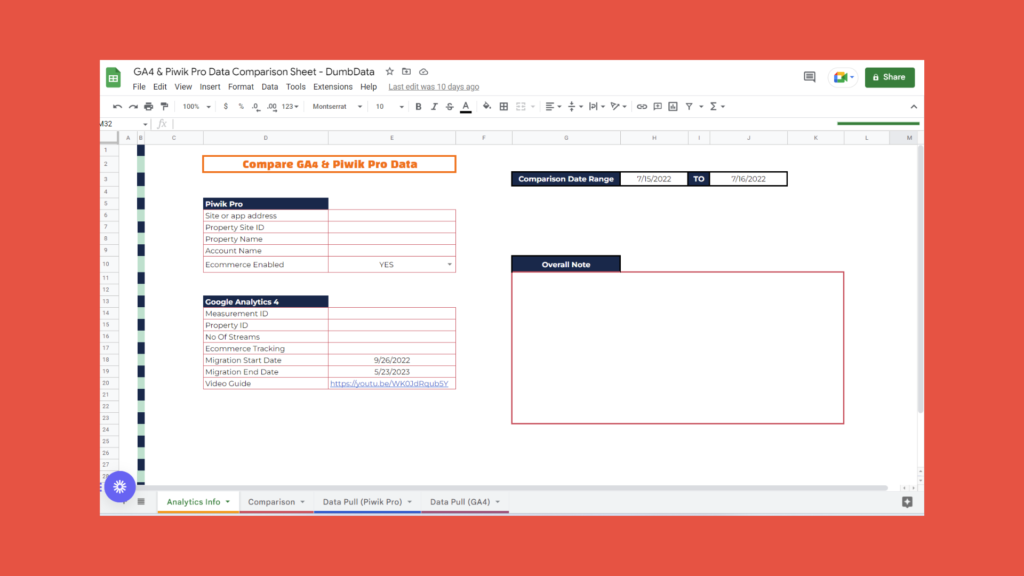 Piwik Pro & GA4 Data Comparison
After successfully implementing Piwik Pro, this sheet helps you compare your data with GA4 (though you shouldn't).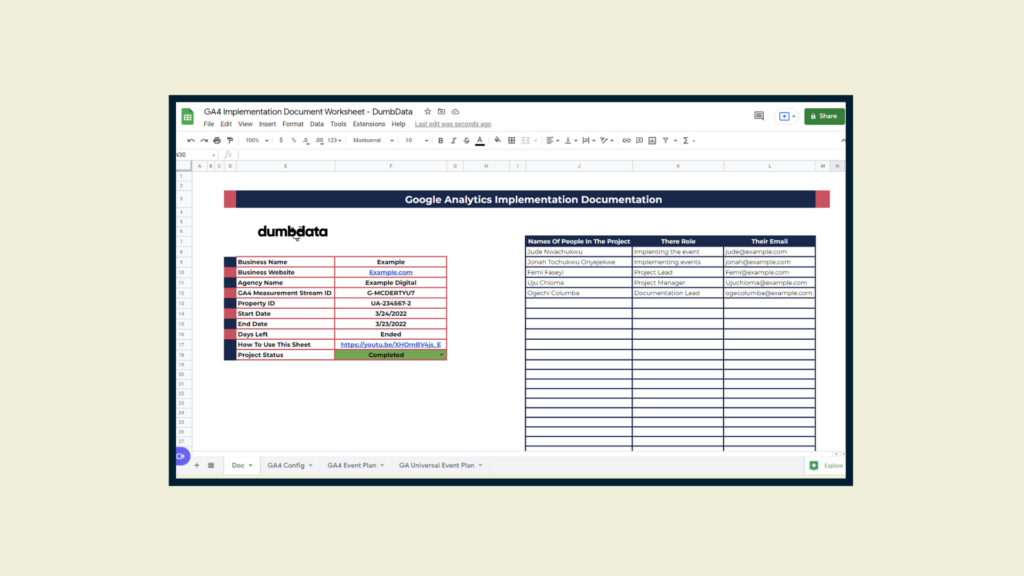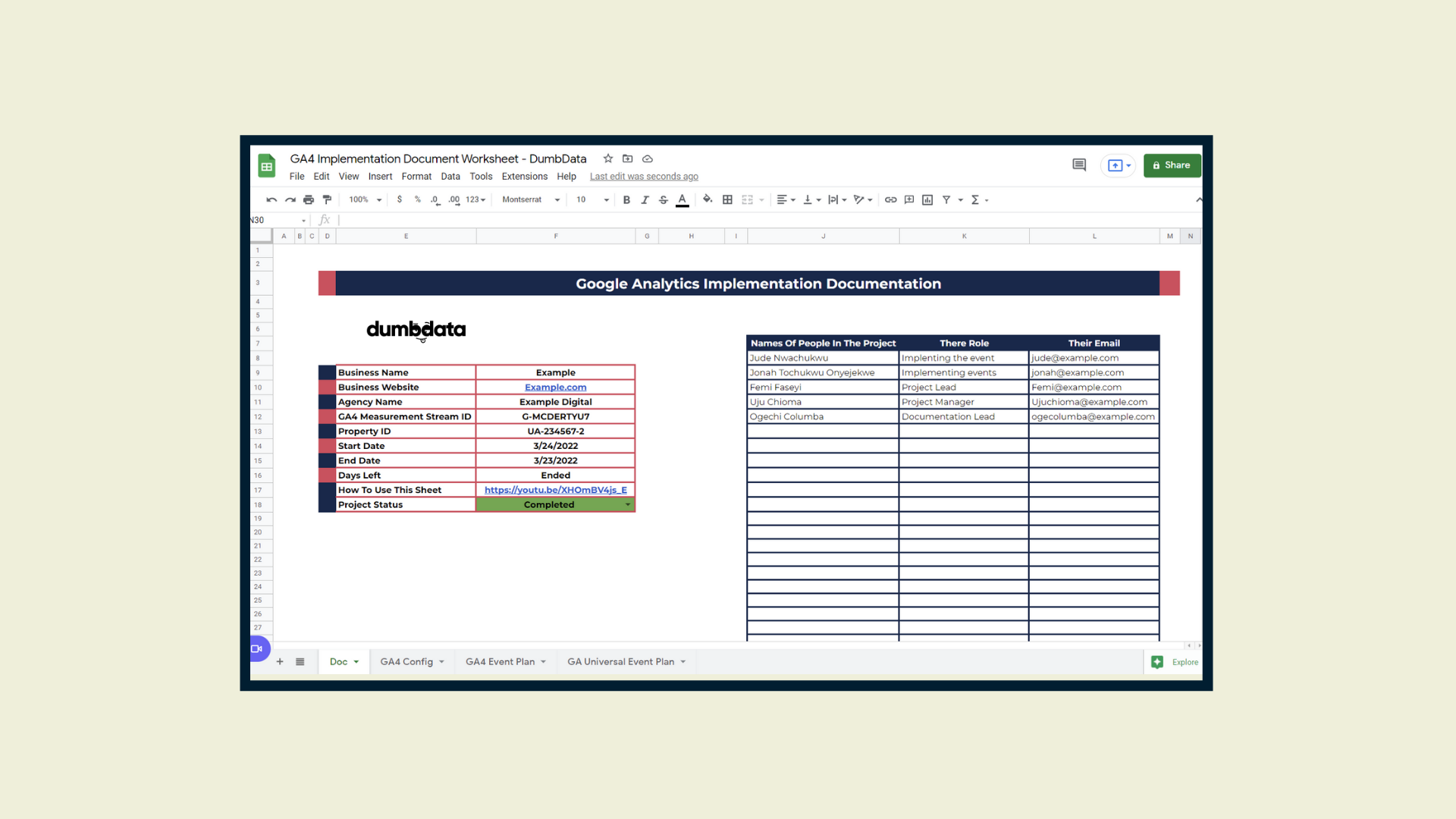 This measurement worksheet helps plan, document, and manage your Google Analytics 4 (GA4) implementation easily and seamlessly.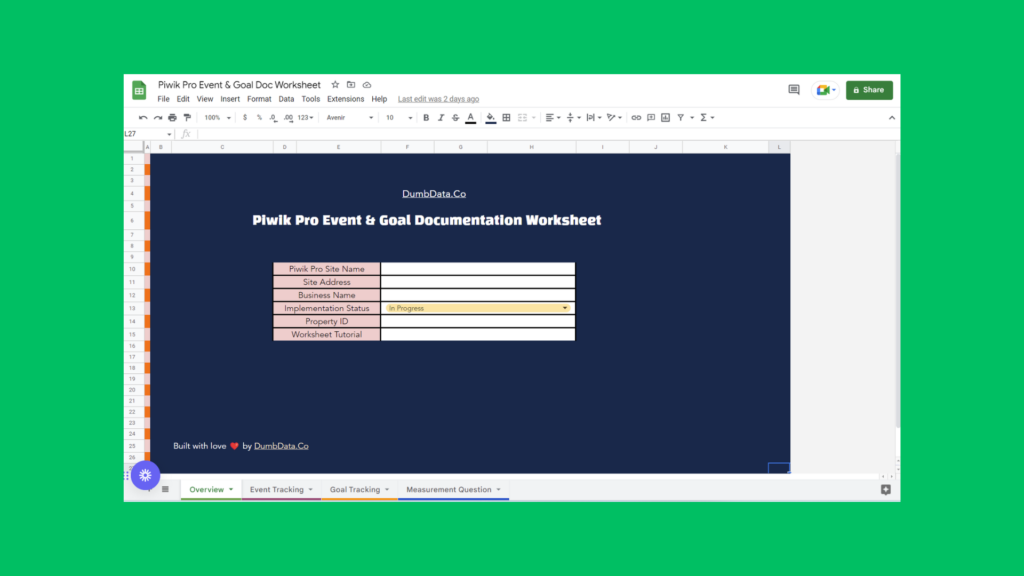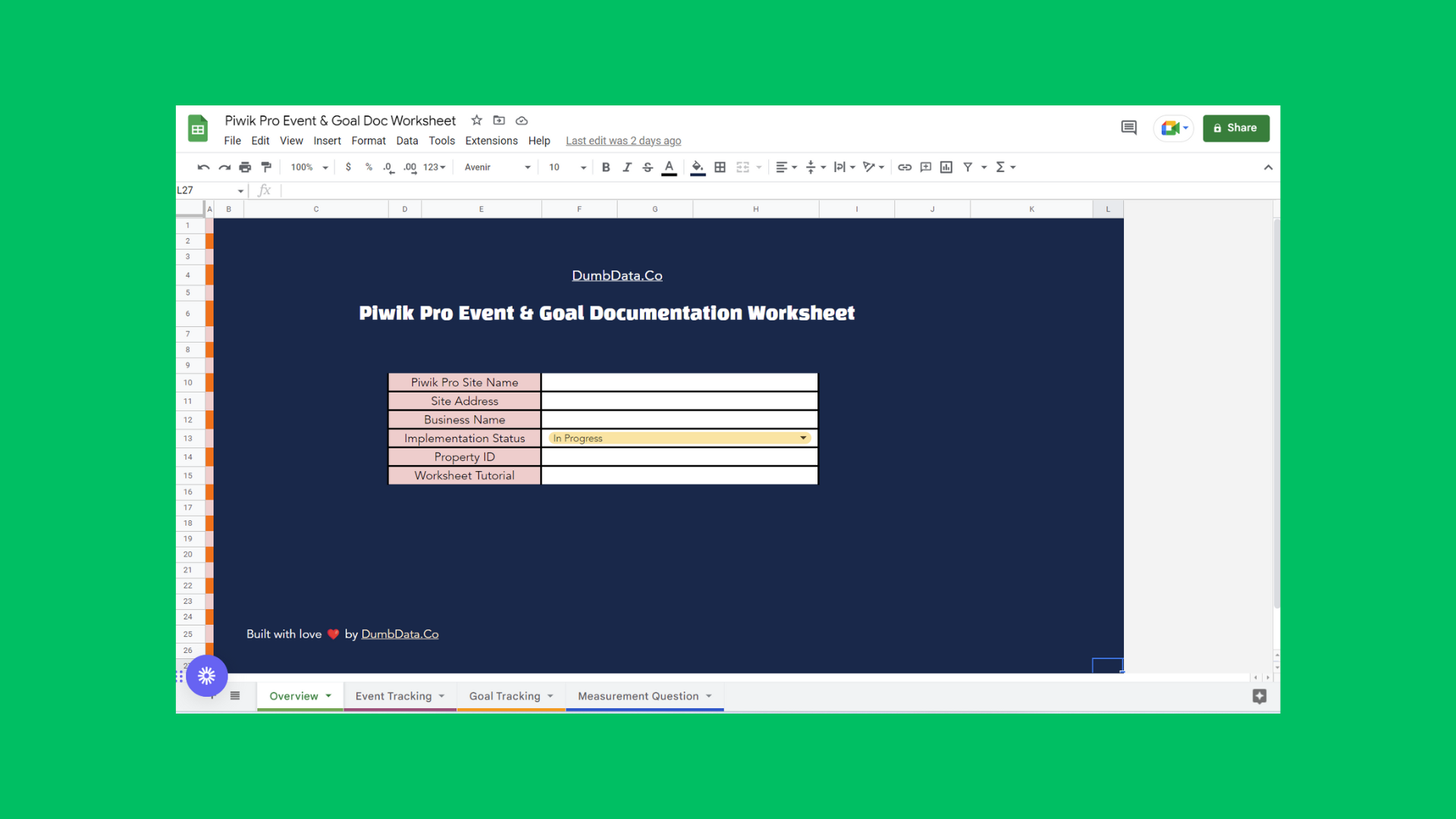 Piwik Pro Event + Conversion
This worksheet is a checklist, guide, and documentation space for linking GA4 with BigQuery.
You can access this Worksheet for free

we make you smarter with data