Free Template for Installing Microsoft Clarity with Google Tag Manager
You can now seamlessly deploy Microsoft Clarity tracking script, custom tags, and user ID tracking on your website effortlessly with the help of this Google Tag Manager measurement recipe.
This free Google Tag Manager template will save you time and help you activate the necessary tracking setup that will help you get actionable insights in Microsoft Clarity.
We mainly built the Microsoft clarity implementation template for e-commerce websites, but you can also customize it to suit your measurement needs.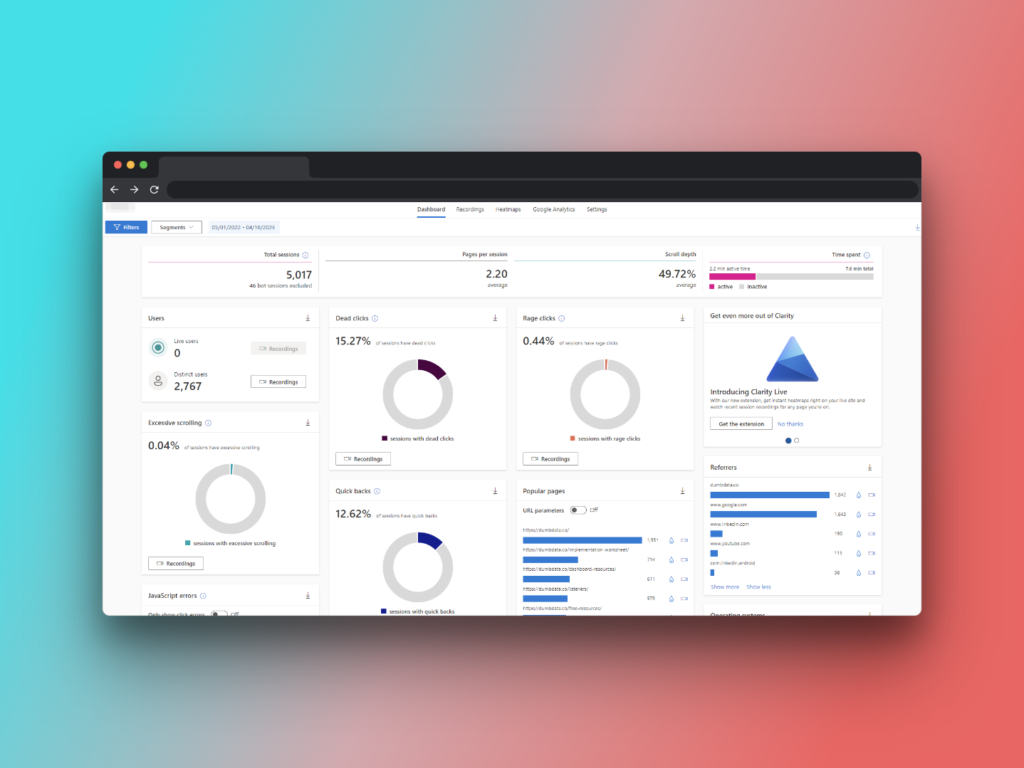 Here is What Your Microsoft Clarity Setup In Google Tag Manager When You Import This Template
Easy Installation of Microsoft Tracking Script In GTM
A custom HTML tag type in the template makes it easy to deploy Clarity pixel on the website by swapping the project ID with your own.
You can learn everything about Microsoft Clarity in this comprehensive guide.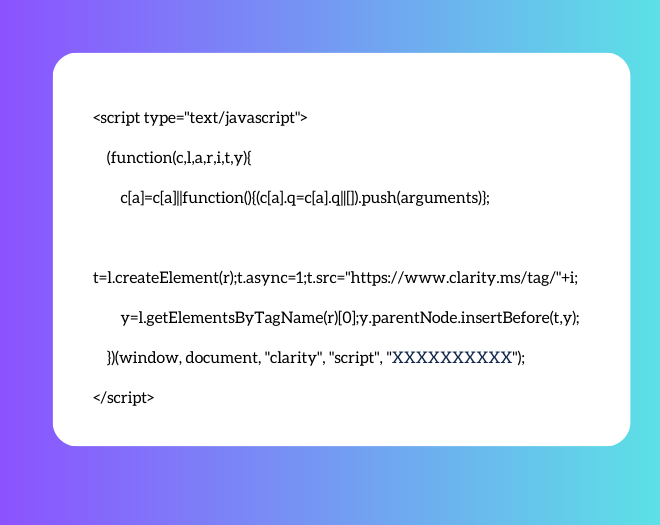 Custom User-ID Tracking In Microsoft Clarity
For e-commerce stores with login systems, you can track your website's custom user ID in Microsoft Clarity and use that data for segmentation when doing analysis.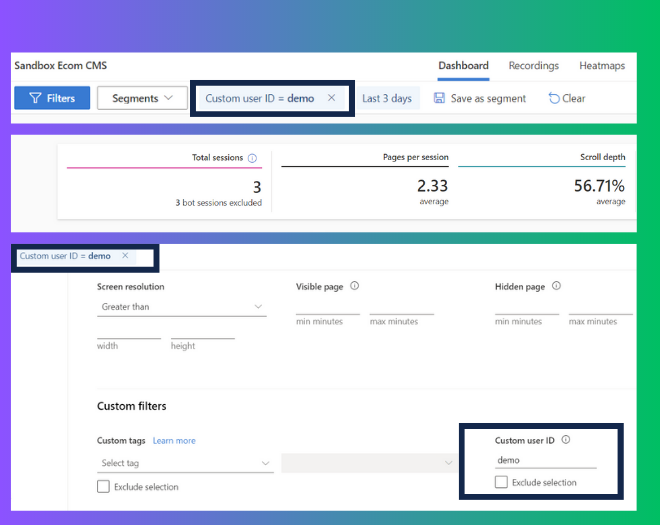 5+ Custom Tags For Powering Analysis In Microsoft Clarity
This recipe has six different types of custom tags, which help power your analysis in Microsoft Clarity.
In the measurement template, you'll get the following custom tags;
pageTitle

; segmenting by 404s or a specific page that different query strings can mutate

ecommerceAction

; Doing data segmentation for sessions where the user performed a specific e-commerce action, e.g. add to cart, initiate checkout, purchase, etc.

conversionAction

; Segmenting to find sessions with a conversion action or not.

transactionID

; For debugging, by watching a session recording of a particular session where a transaction happened.

conversionType

; Makes it possible to segment by a specific conversion that happened in a user session.

pageType

; It's similar to content grouping in Google Analytics 4 (GA4)
You can learn more about innovative ways of using custom tags in Microsoft Clarity.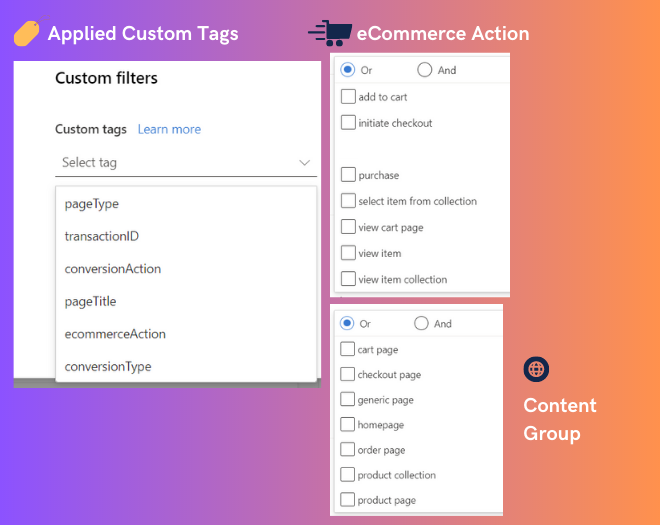 Possible Questions You Might Ask or Not
Download Your FREE Template
Download your template for easy and quick implementation of Microsoft Clarity In  Google Tag Manager.
* Built for GA4 e-commerce, but also compatible with websites using UA eCommerce dataLayer schema, you'll have to update the variables and trigger in the template
* For Piwik Pro users, it's best to use a similar setup we created for you, linked here.
You can share this FREE resource