FREE

Microsoft Clarity Audit Worksheet
Conduct a thorough evaluation of your Microsoft Clarity implementation with the help of this FREE, comprehensive and customizable worksheet, designed specifically for performing a health check on your Clarity instrumentation.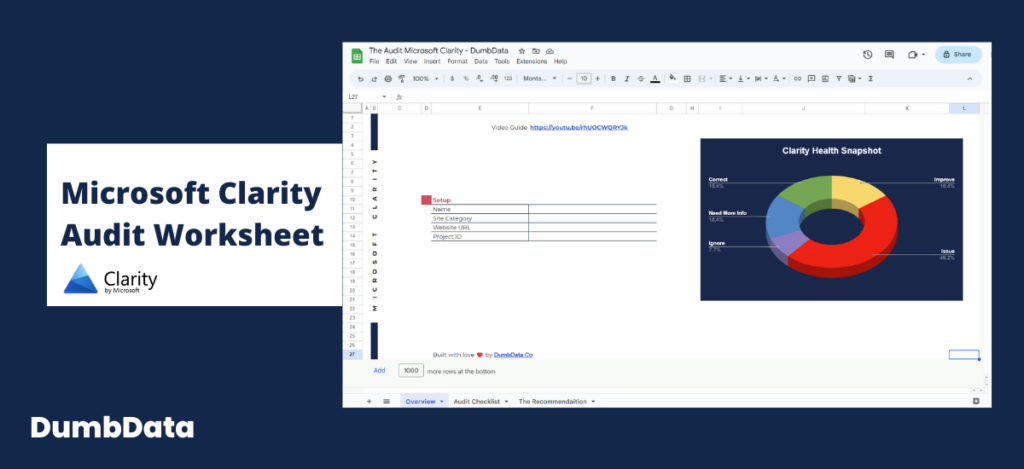 Discover Key Areas for Improvement and Optimization in Your Microsoft Clarity Implementation
Enhance Your Microsoft Clarity Implementation with this Comprehensive and Free Audit Worksheet
This comprehensive worksheet is designed to evaluate the effectiveness of your Microsoft Clarity implementation and provide actionable steps to improve the quality of your collected data.
With a user-friendly Google Spreadsheet format, this worksheet allows you to seamlessly document your findings and track the resolution of any issues, ensuring efficient communication with your stakeholders throughout the instrumentation project.
Tailored specifically for auditing Microsoft Clarity implementations, this FREE worksheet covers crucial areas such as instrumentation, configuration, integration, privacy, and strategy. It highlights potential action items that may have been overlooked during the setup process.
To access the worksheet and get started on optimizing your Microsoft Clarity implementation, simply click the CTA button on this webpage.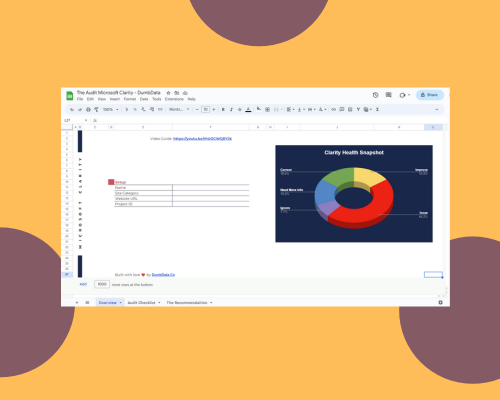 Video on how to use the Worksheet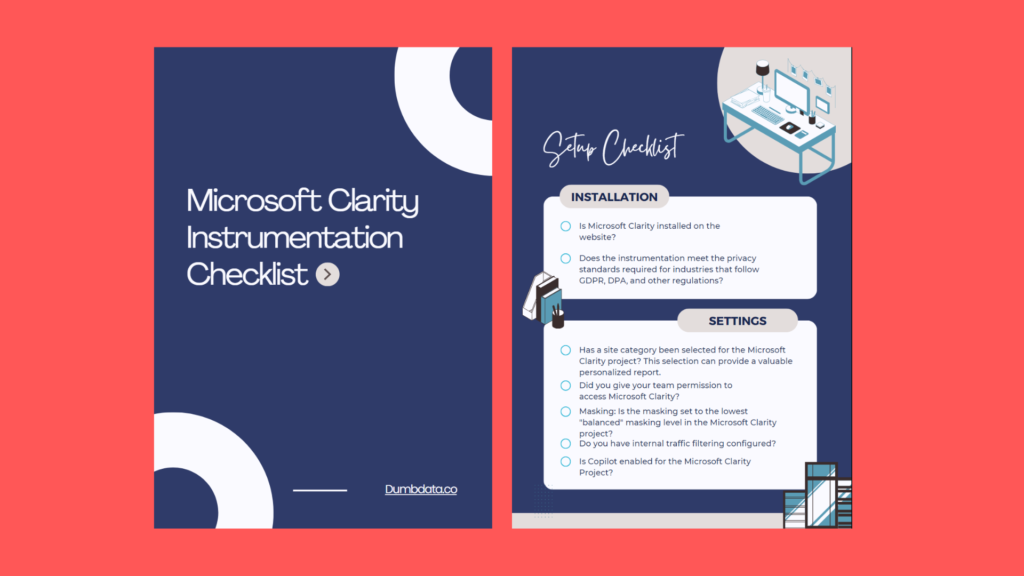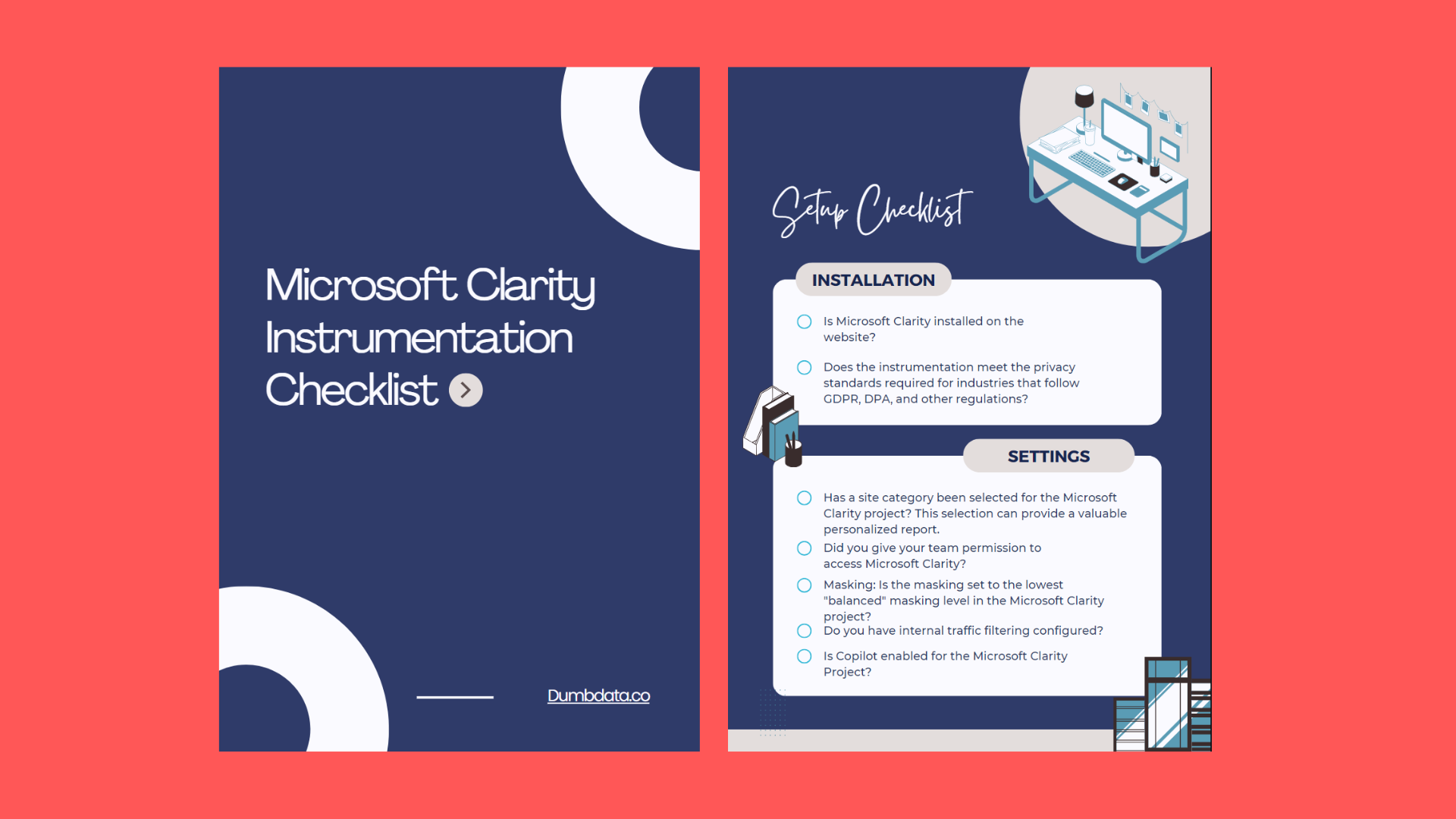 Microsoft Clarity Checklist
Access a Microsoft Clarity instrumentation checklist designed to guide you in setting up Clarity correctly.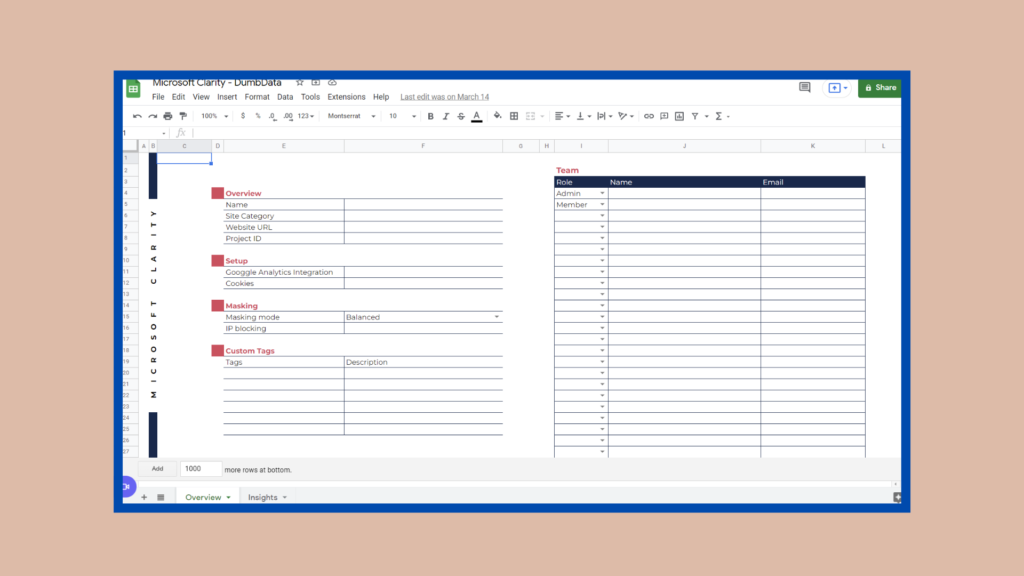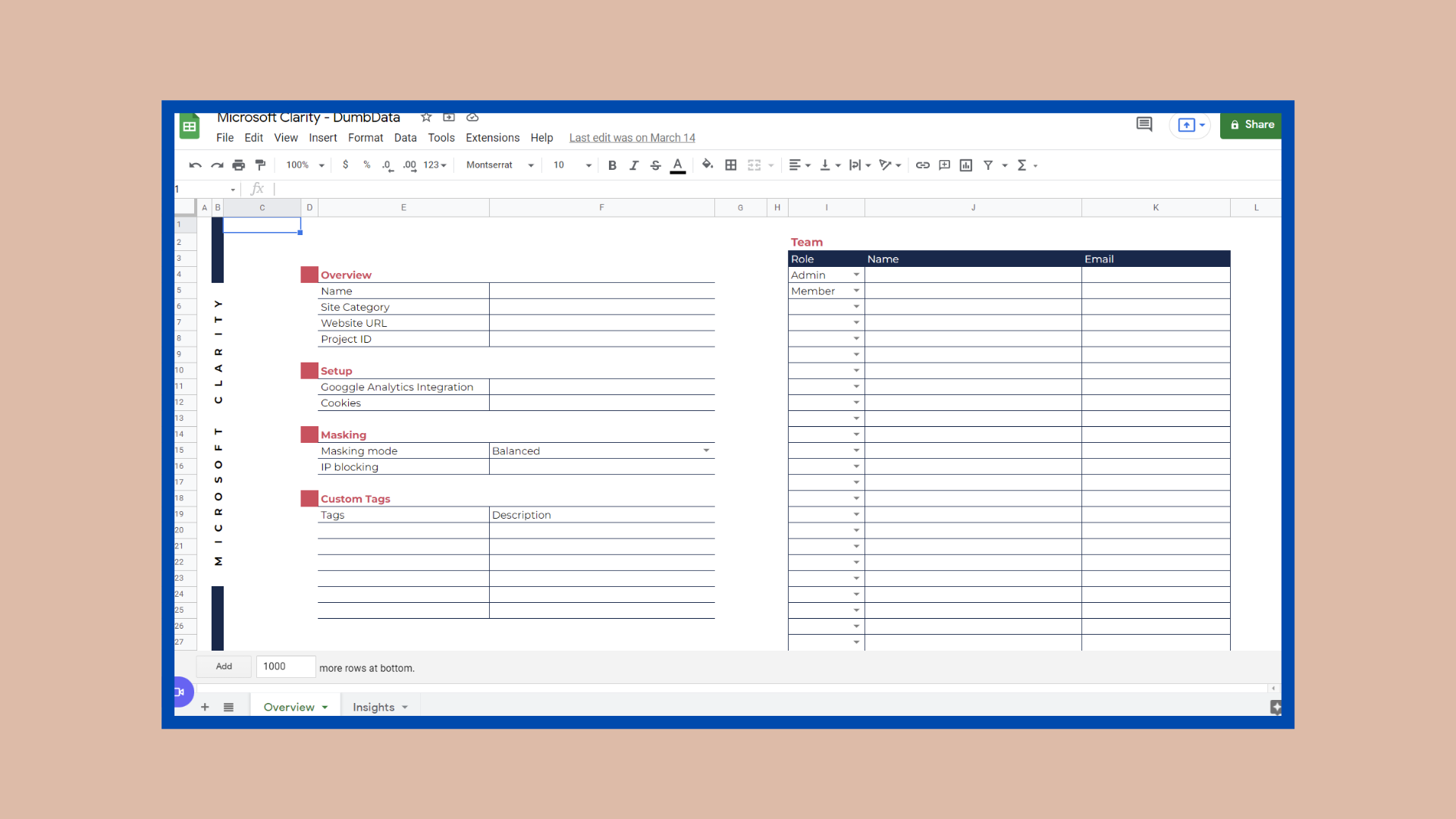 Implementation documentation and getting value from Microsoft Clarity is easy with this free worksheet.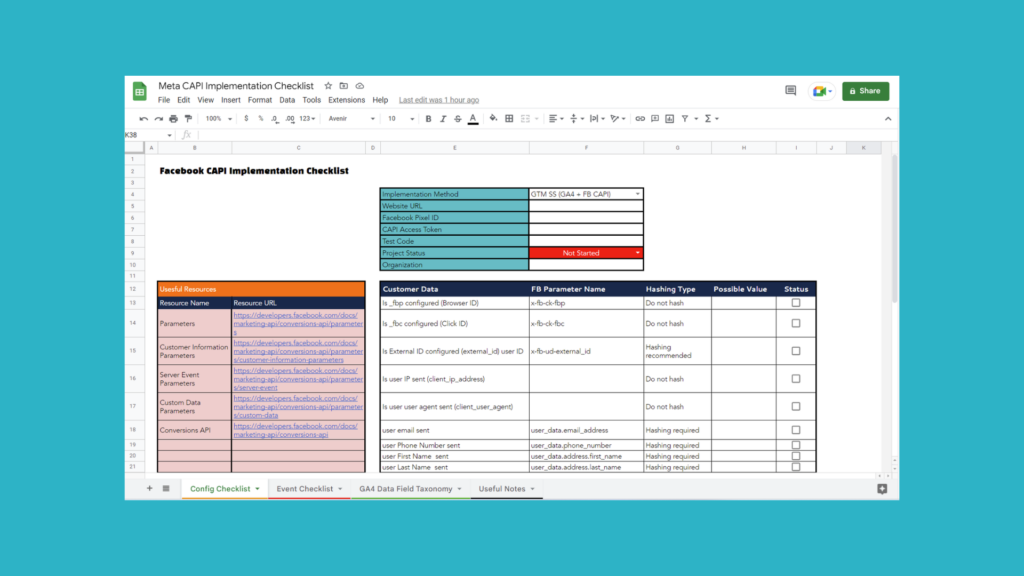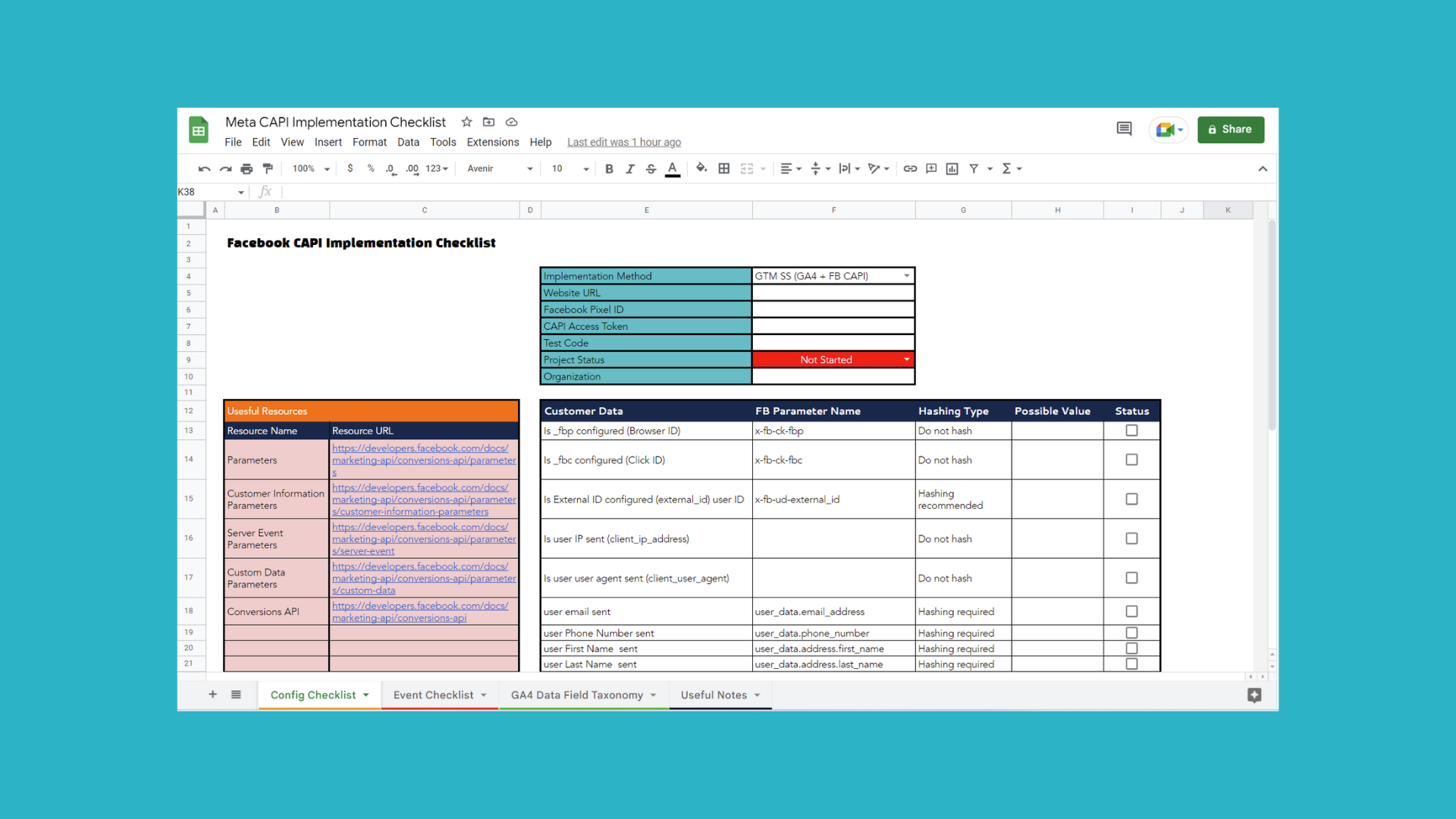 Meta Pixel Implementation
Plan, document, and manage your Facebook pixel implementation with ease using this free worksheet.
You can access this Worksheet for free

we make you smarter with data