FREE

Universal Analytics Audit (GA3) Worksheet
How healthy is your universal analytics (GA3) data? Are you confident of your implementation? The best way to determine this is with an audit using this FREE worksheet. With this audit worksheet, you'll get to know what you are doing right, wrong or needs to improve in your universal Analytics.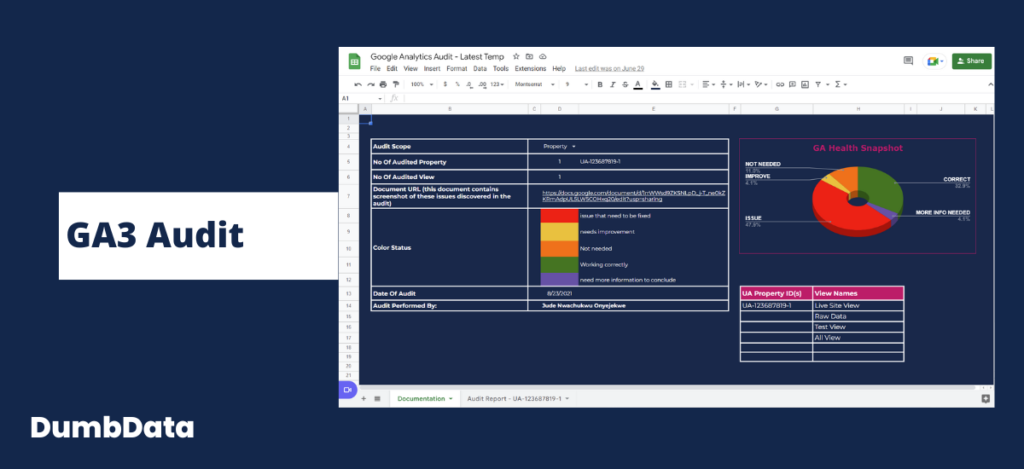 Identify & Document Issues In Your Google Analytics 3 Setup
This worksheet will help you determine the health of your Google Analytics (Universal Analytics) implementation and how to improve the quality of the data you're collecting.
The worksheet is FREE to access and easy to incorporate into your team's analytics SOP when doing a universal analytics audit.
There are two parts of this audit worksheet;
The Spreadsheet version

The Google Doc, where you'll include screenshots of each issue discovered in your audit.
The Google doc is accessible here or from the spreadsheet itself.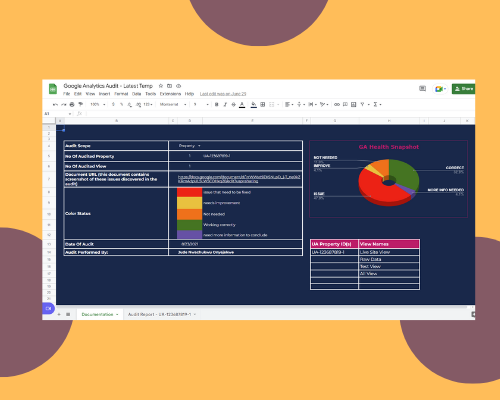 Video on how to use the Worksheet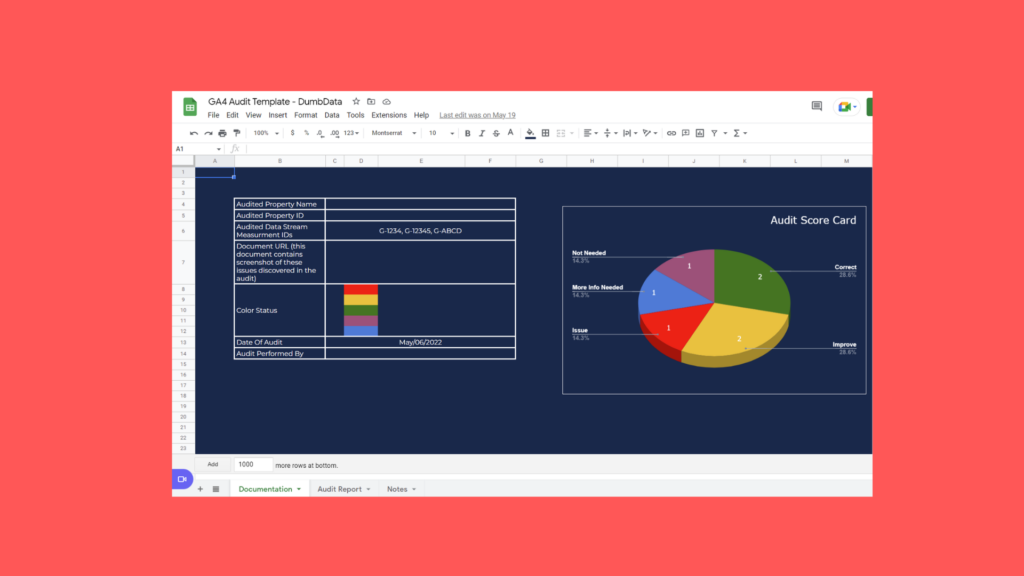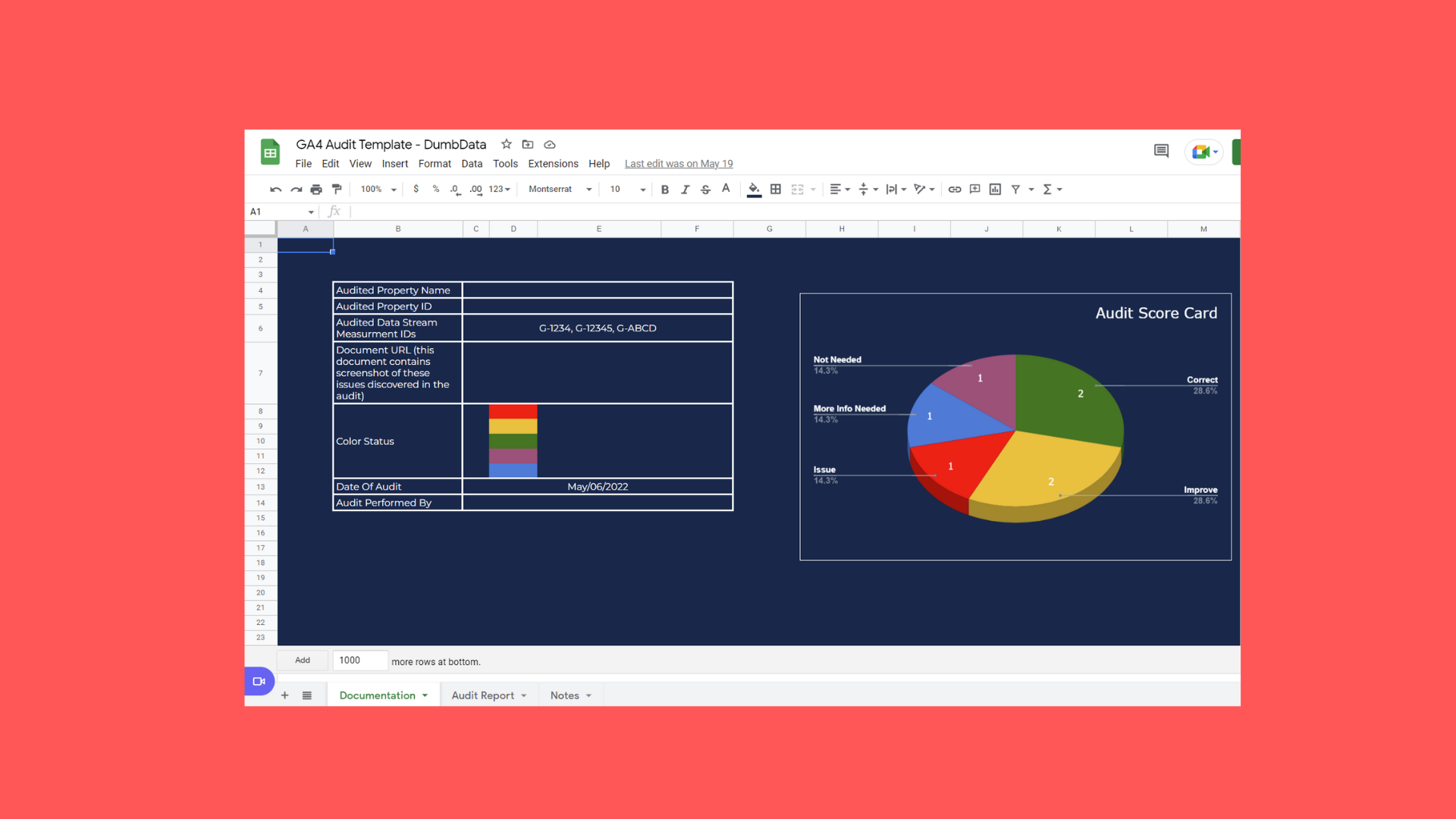 Auditing your Google Analytics 4 implementation can never be this easy with our GA4 audit worksheet.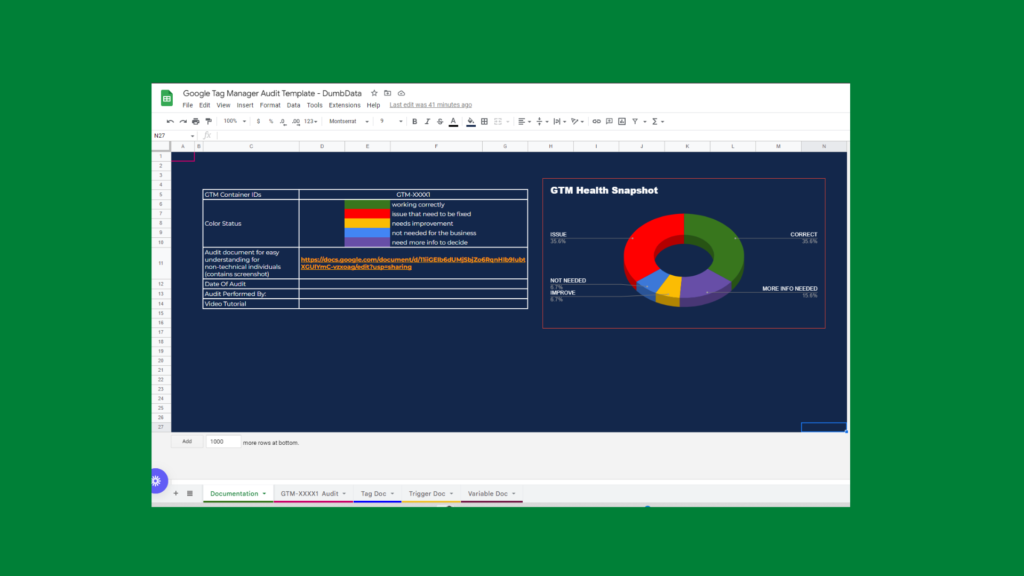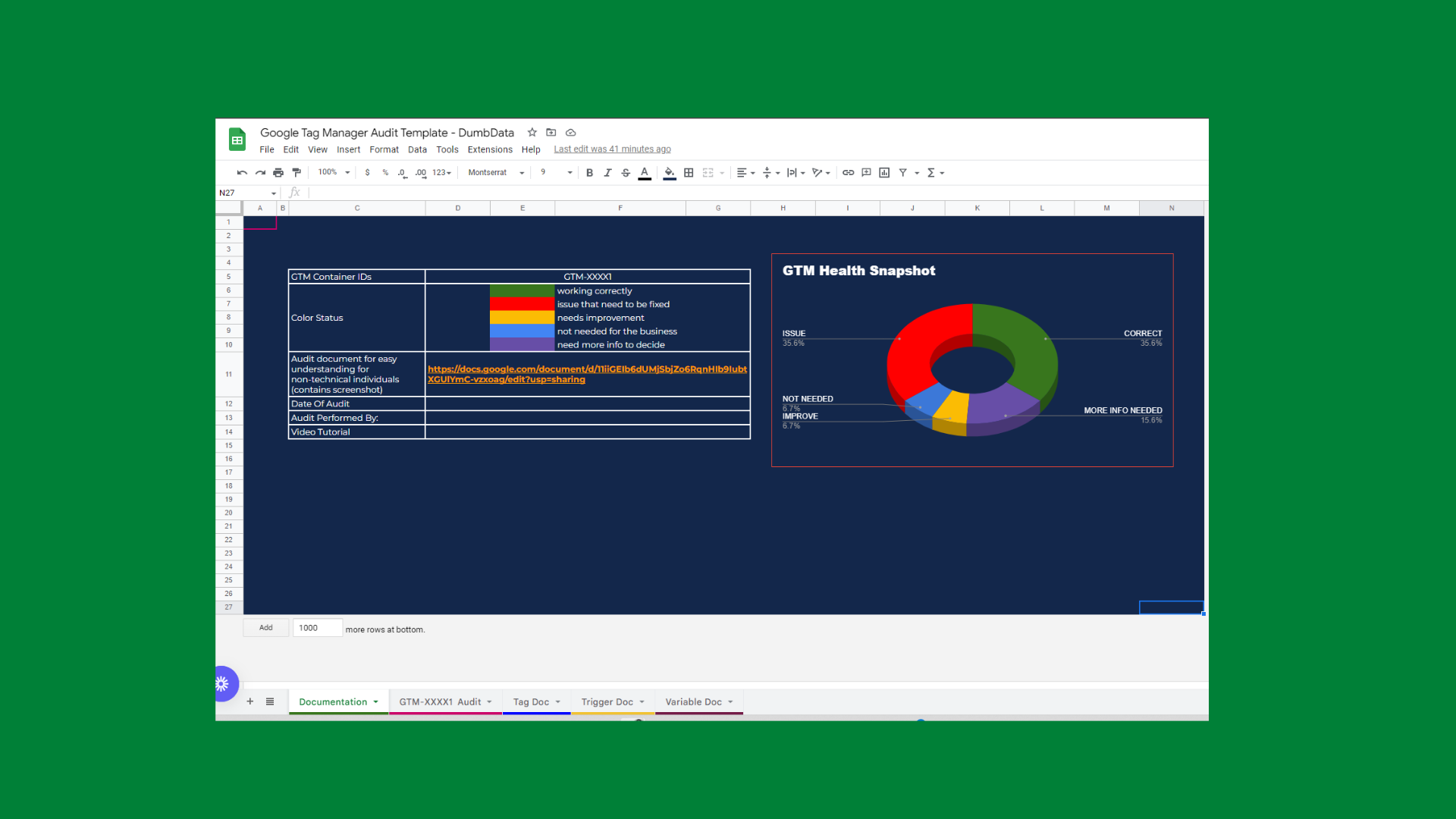 Discover the health of your GTM container by seamlessly auditing your Google Tag Manager setup.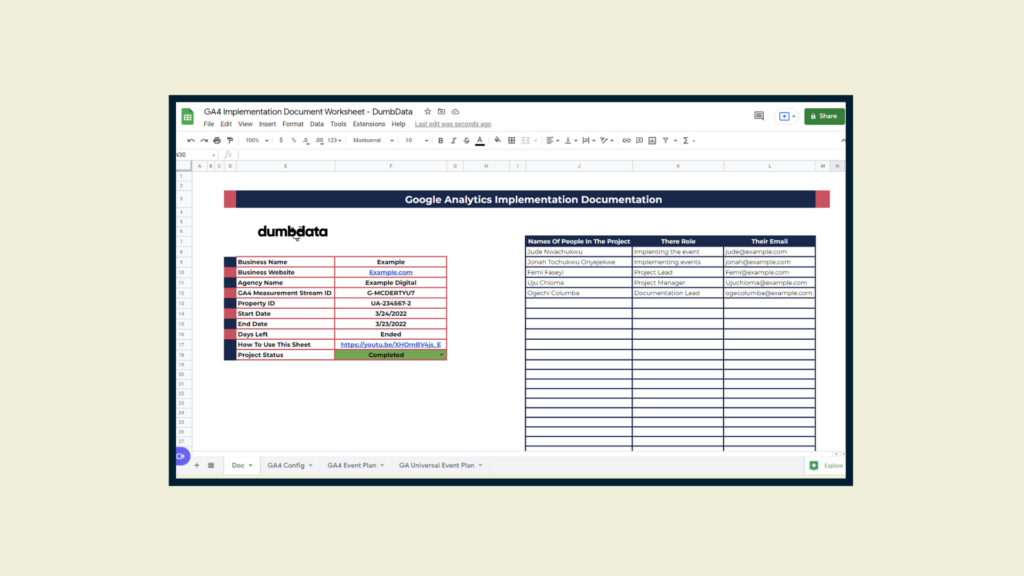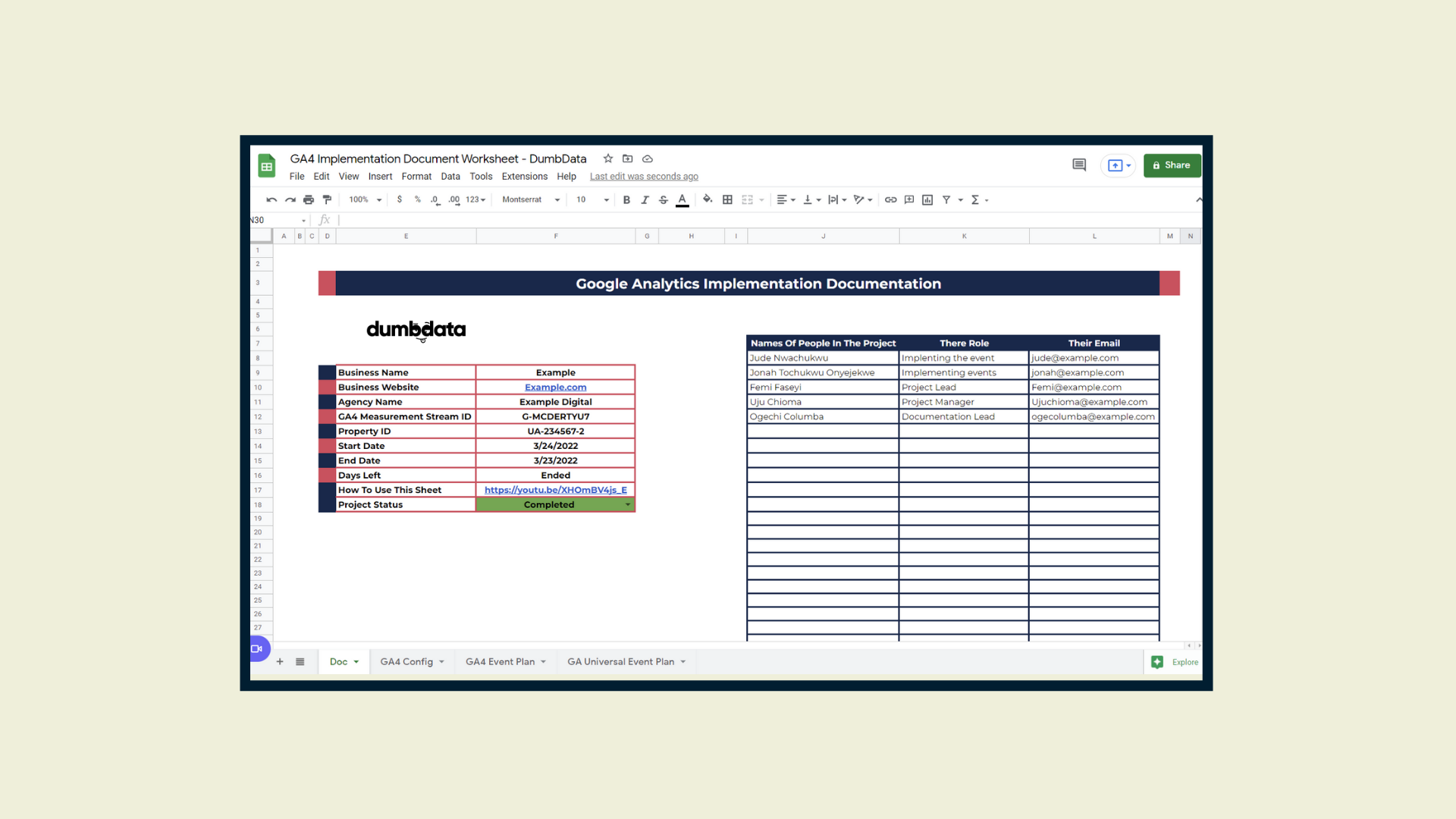 This worksheet makes it easy and seamless to plan, document, and manage your GA4 implementation.
You can access this Worksheet for free

we make you smarter with data