FREE

GA Universal Analytics Implementation Worksheet
If you still want to implement Google's Universal Analytics or want to document what you have in your setup before exporting to Big Query, you can use this worksheet to do that.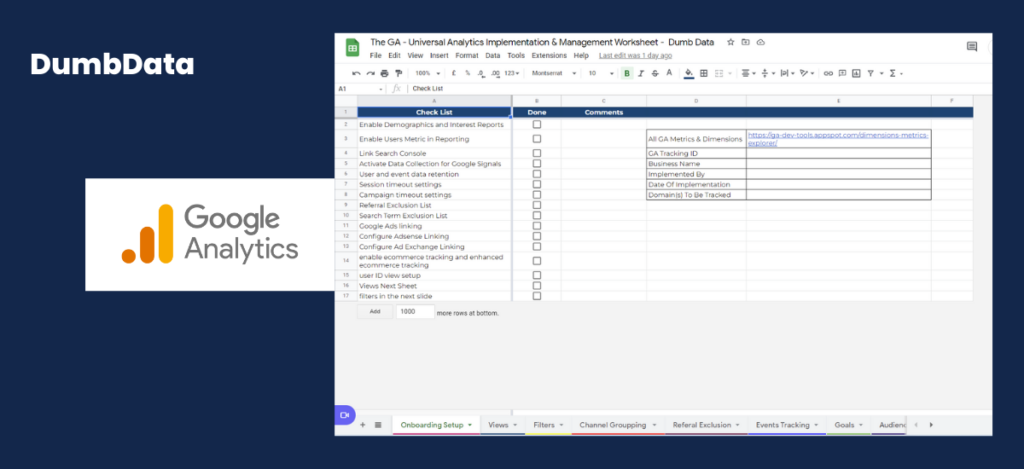 Documenting Universal Analytics Setup Made Easy
Yes, Google's Universal Analytics is going away, but you can use this worksheet to document your Universal Analytics setup.
But why should you do that?
For making things easy to understand for anybody, that will be using the data for analysis.

After exporting your data to BigQuery or other data warehouses, your team can make sense of the data if the right documentation exists.
You can also use the worksheet to manage your Universal Analytics instrumentation, as it allows you to customize and update the worksheet when you make a new change.
🎁 For your Google Analytics 4 (GA4) implementation, use the worksheet linked here, while for migration from universal analytics to GA4, use the worksheet here.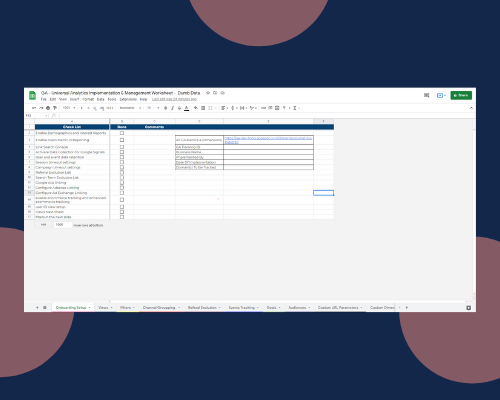 Video on how to use the Worksheet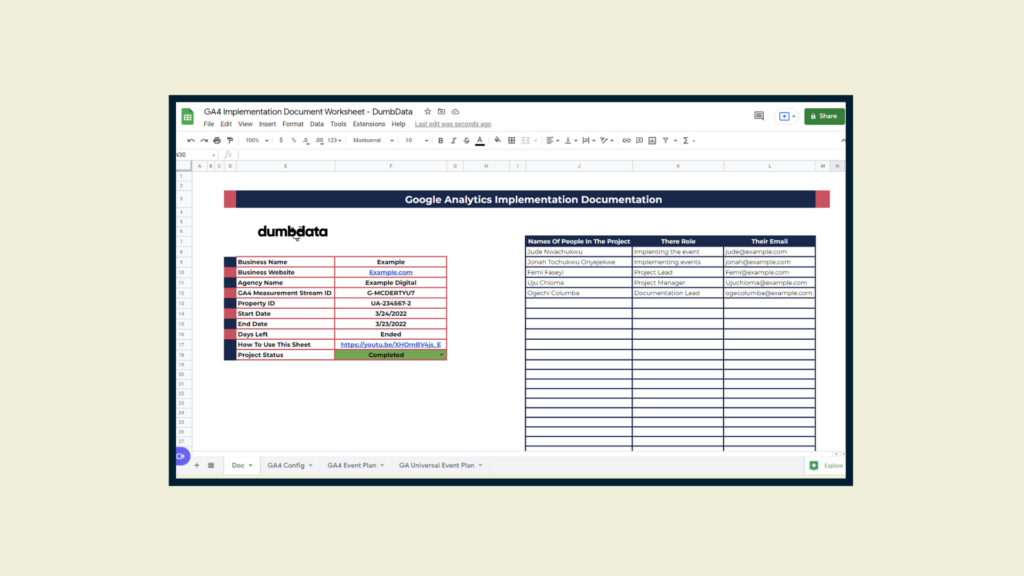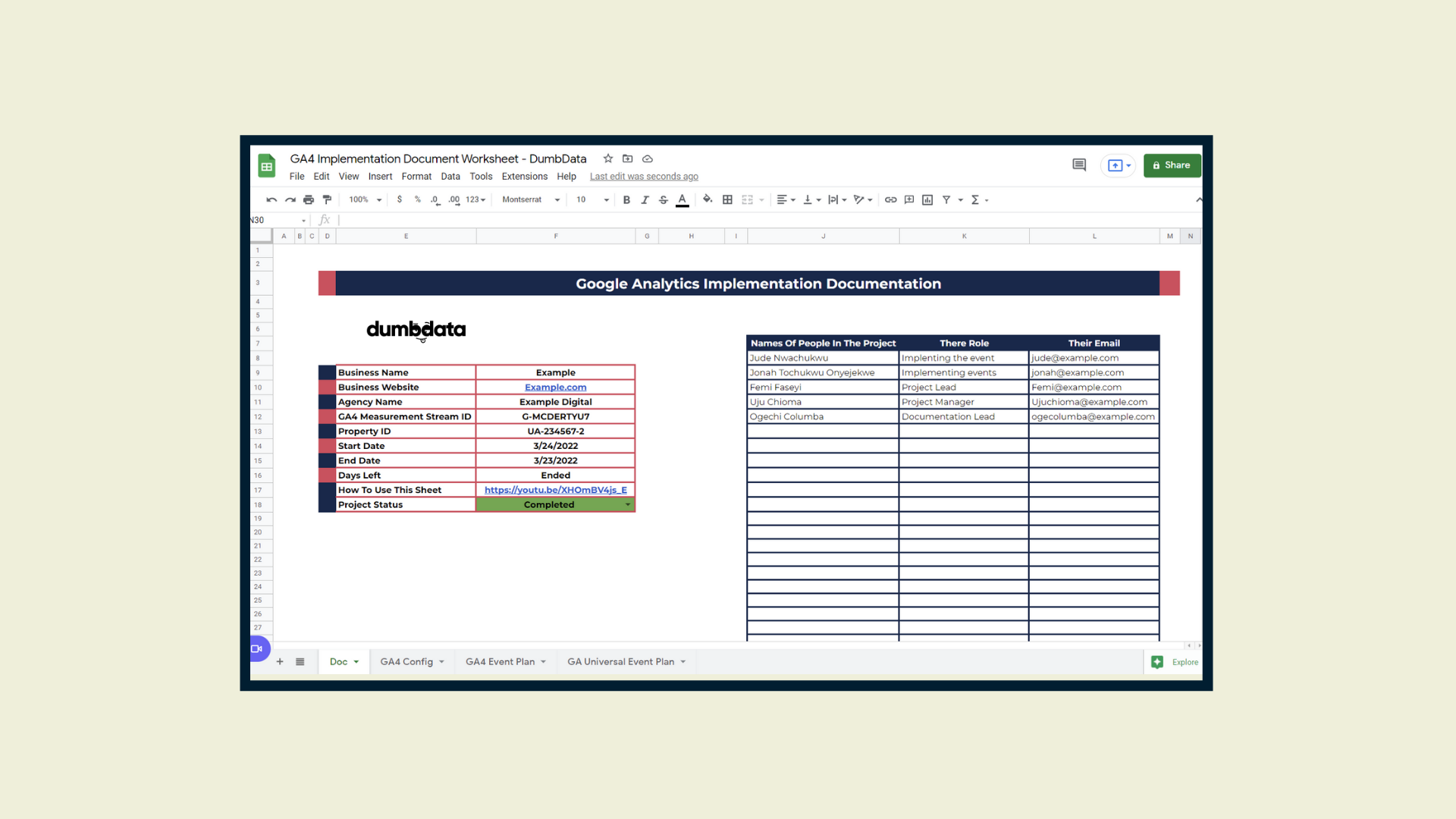 This worksheet makes it easy and seamless to plan, document, and manage your GA4 implementation.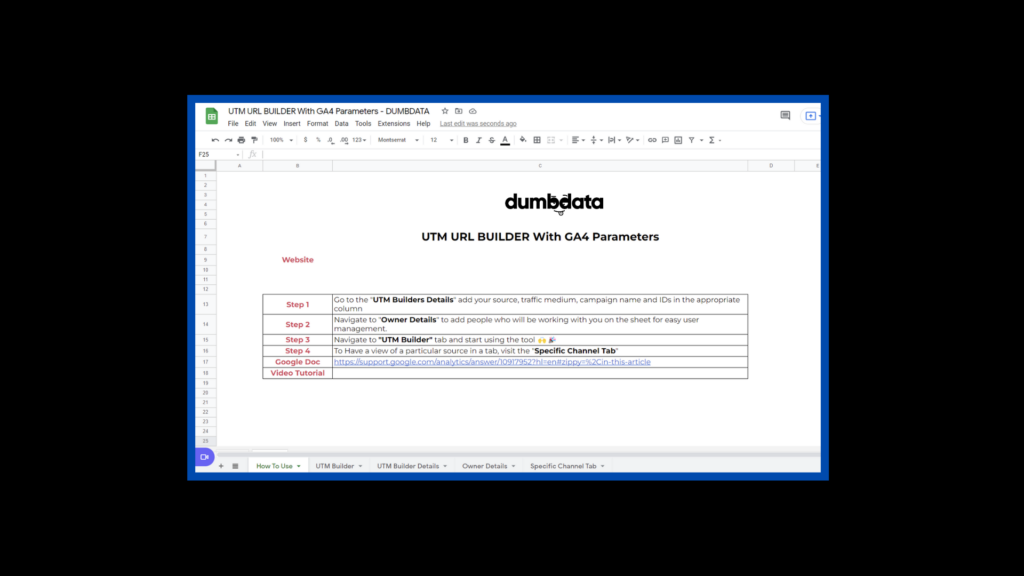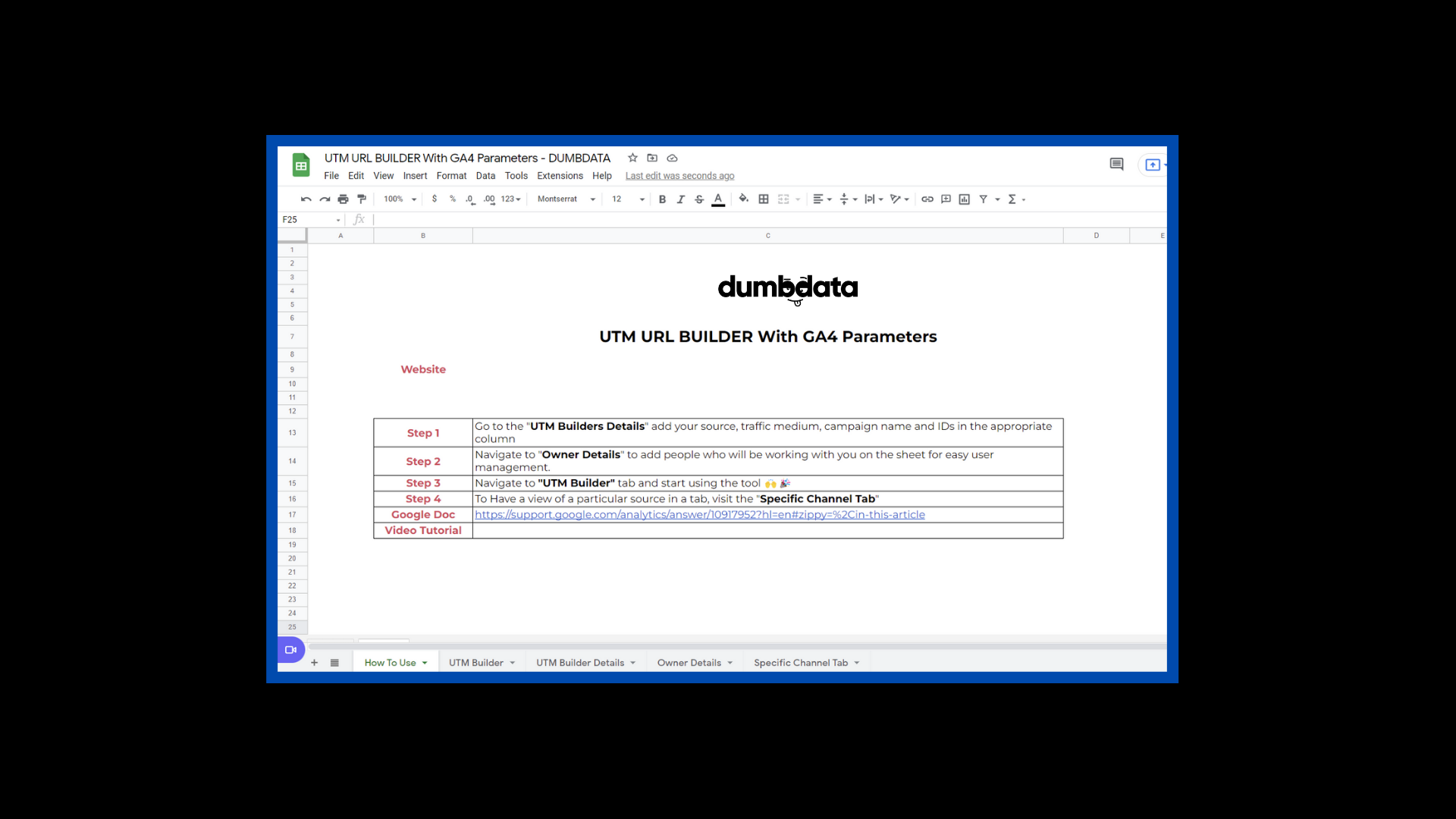 UTM Builder (GA4 Friendly)
Free campaign URL builder and management worksheet with the new GA4 UTM parameters included.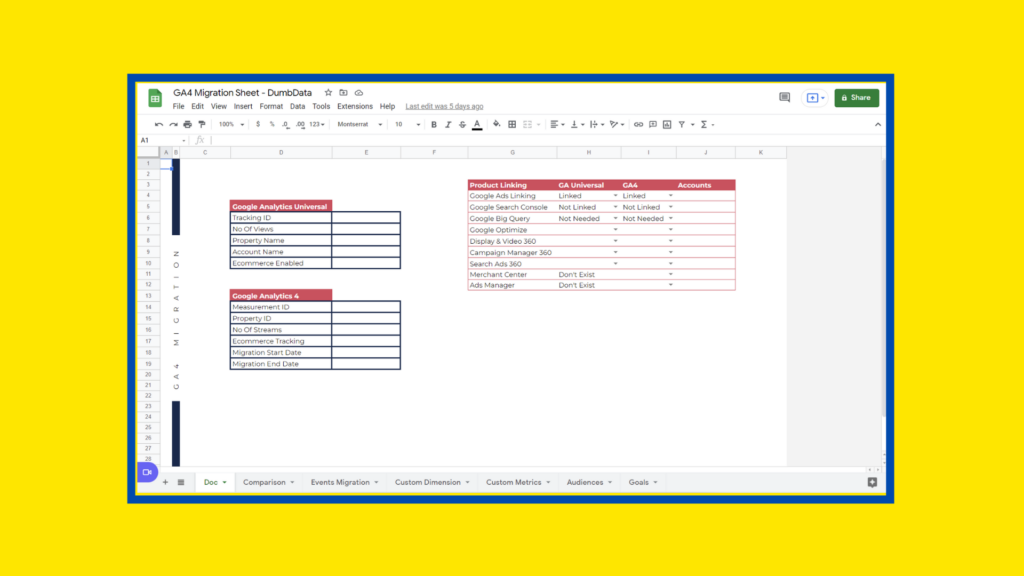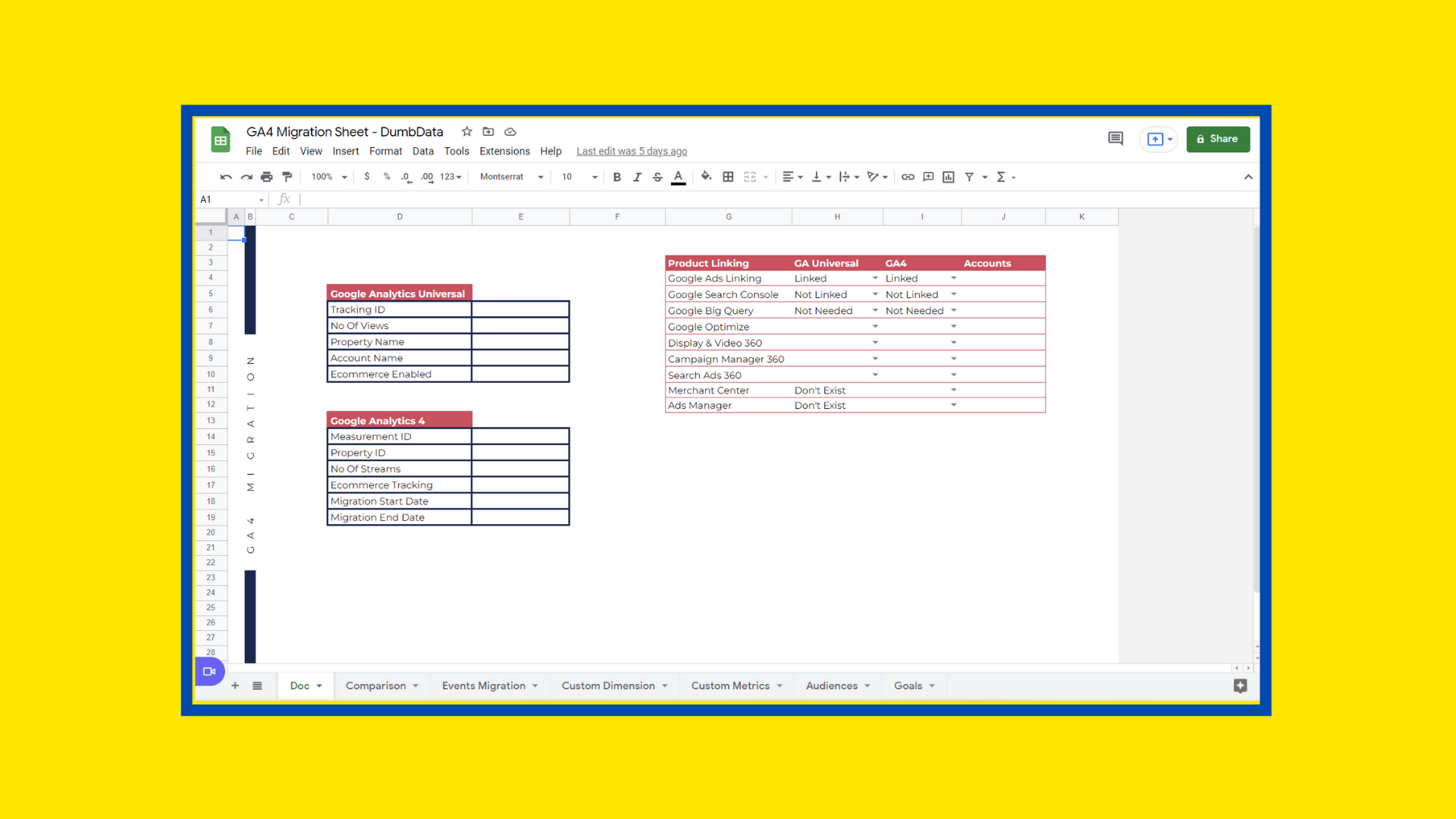 This sheet will make easy and seamless the process of migrating from Universal Analytics to Google Analytics 4.
You can access this Worksheet for free

we make you smarter with data