FREE

GA4 File Download Event Analysis Using Looker Studio Dashboard
If you've embedded downloadable files on your website, this intuitive GA4 Looker Studio file download dashboard template will help you with granular insights on user behaviour regarding file downloads. To use this dashboard and the native GA4 connector, you'll need to register all file_download event parameters, or you can use the Big Query version of this dashboard.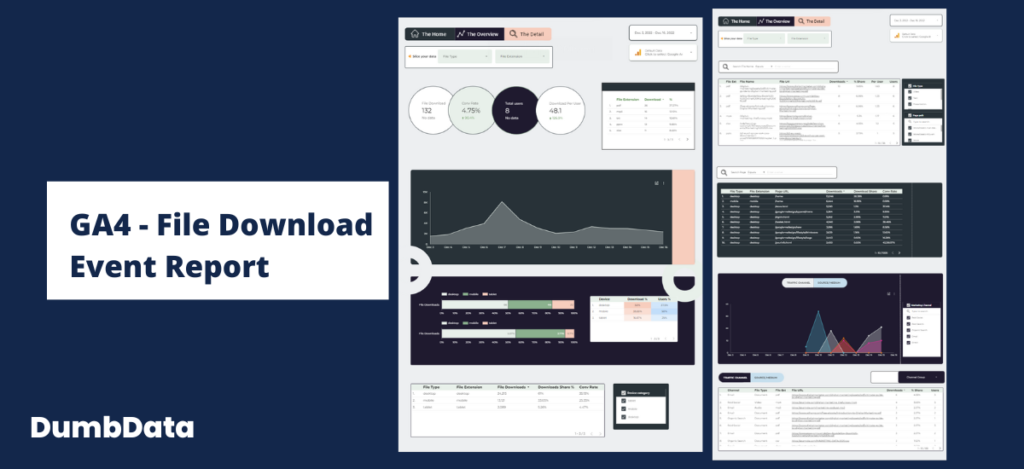 Actionable Insights About File Download Events Happening On The Website.
If you're tracking file downloads in your Google Analytics (GA4) property, you can use this dashboard to get the insights you need on download trends and patterns.
This dashboard template uses the GA4 Looker Studio native connector, which means the standard file download event name is required, and you'll have to register the file download event parameters.
Alternatively, you can use this dashboard's Big Query version and copy the SQL query included in the dashboard page.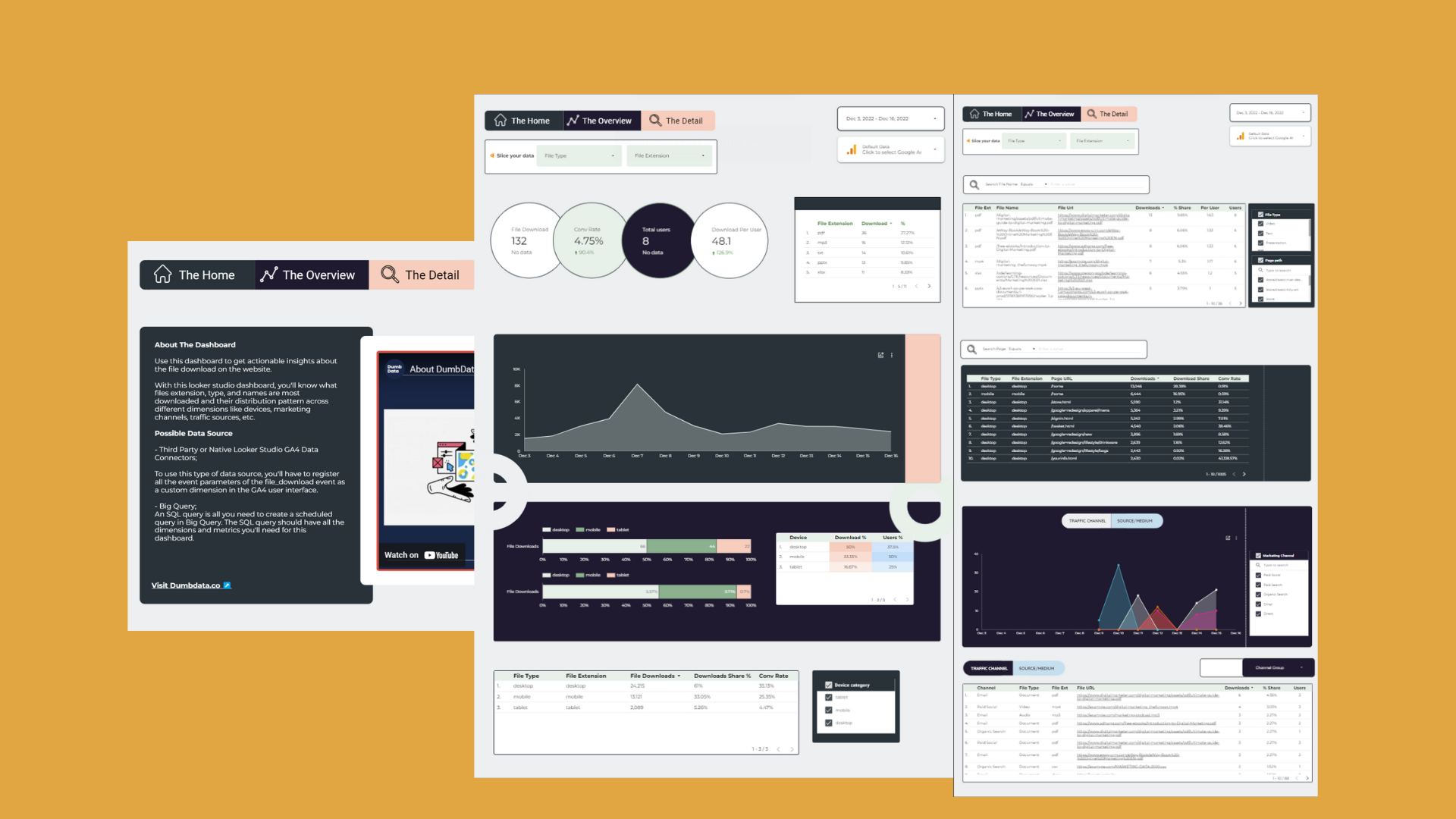 Video on how to use the Dashboard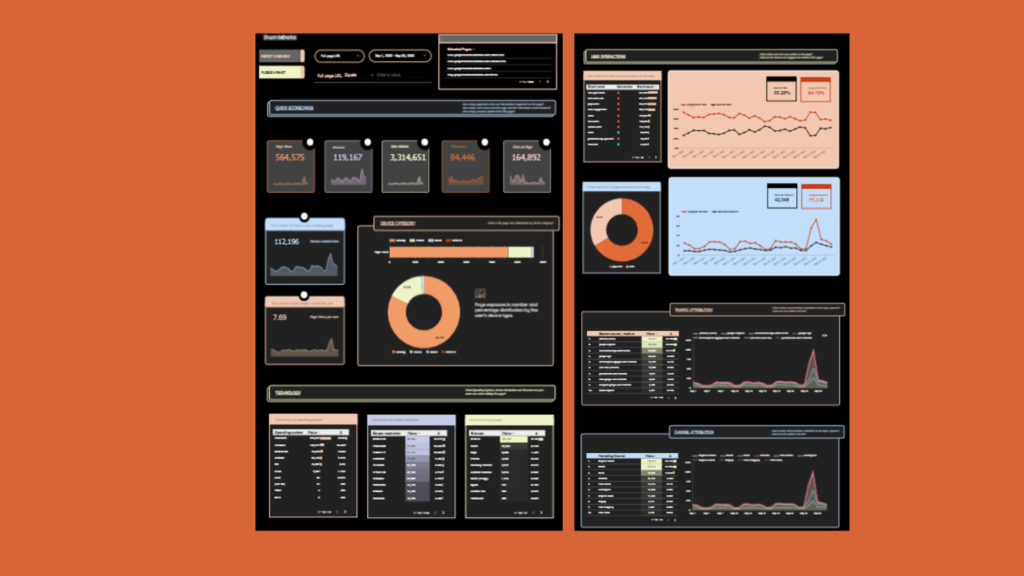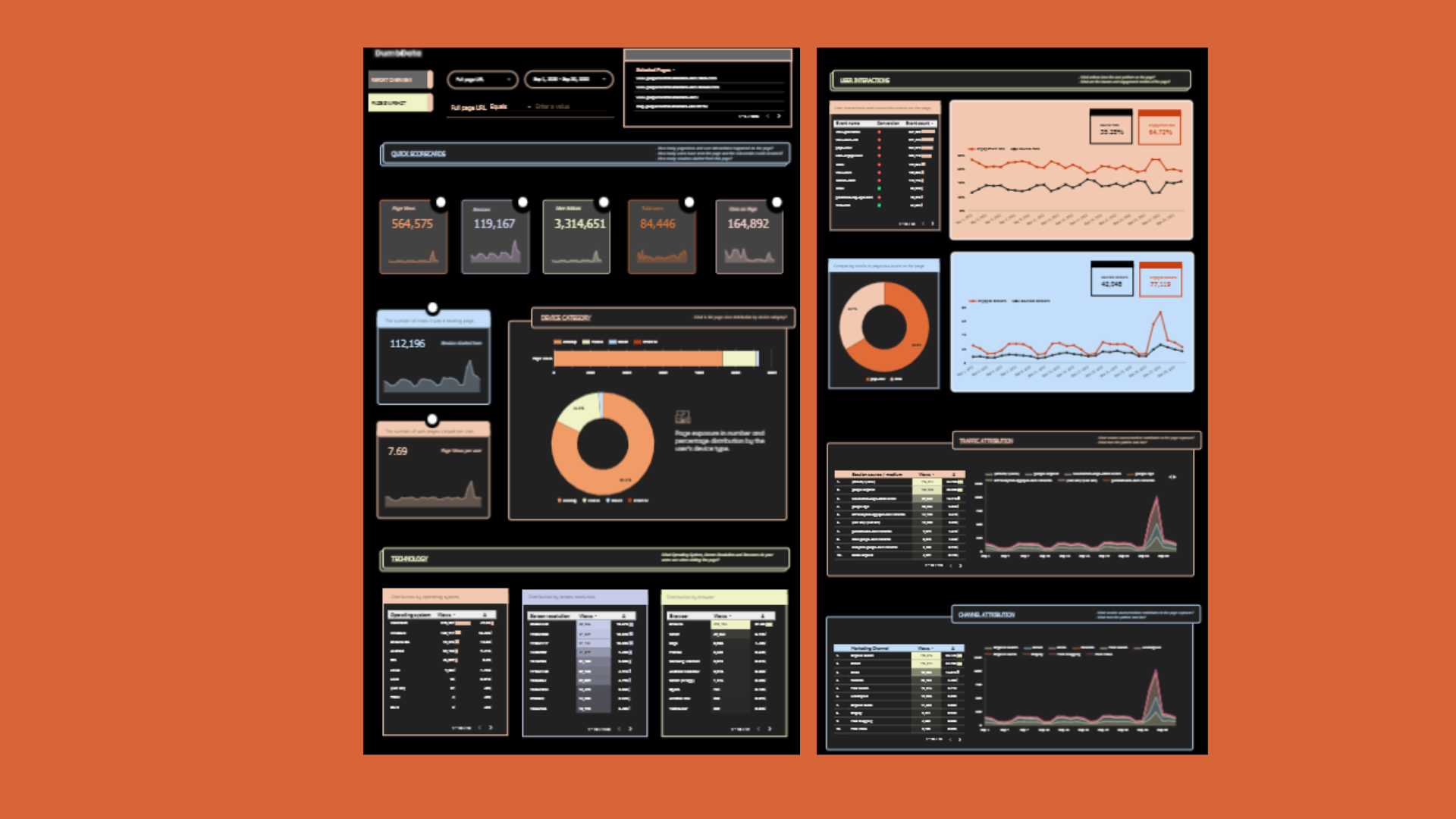 GA4 - Landing Page Snapshot Report
With this data studio template, you can quickly get meaningful insights about a particular landing page using GA4 data.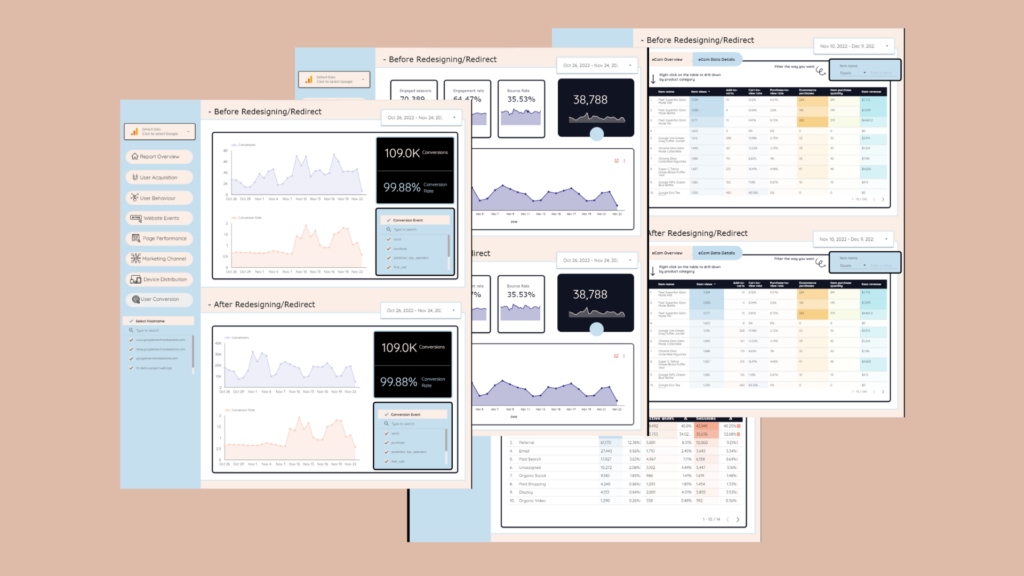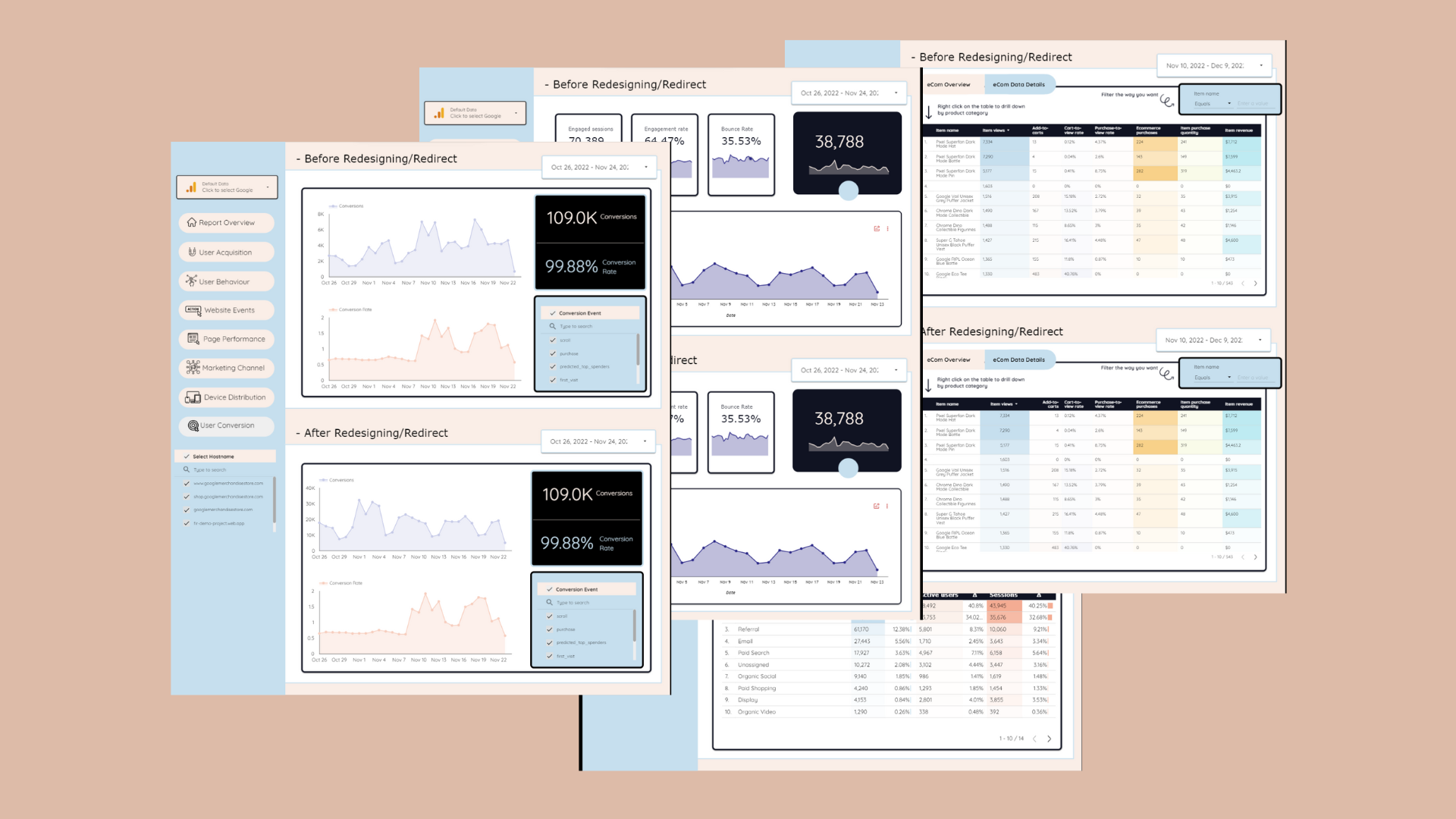 GA4 - Redirection Monitoring Dashboard
After a website redirection, how do you measure traffic and conversions pulse before and after the redirection?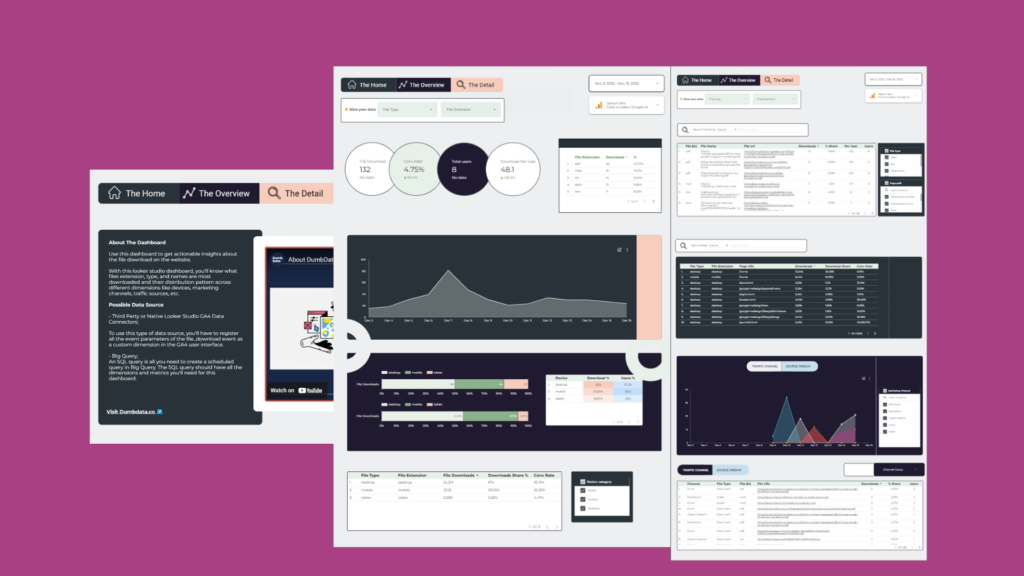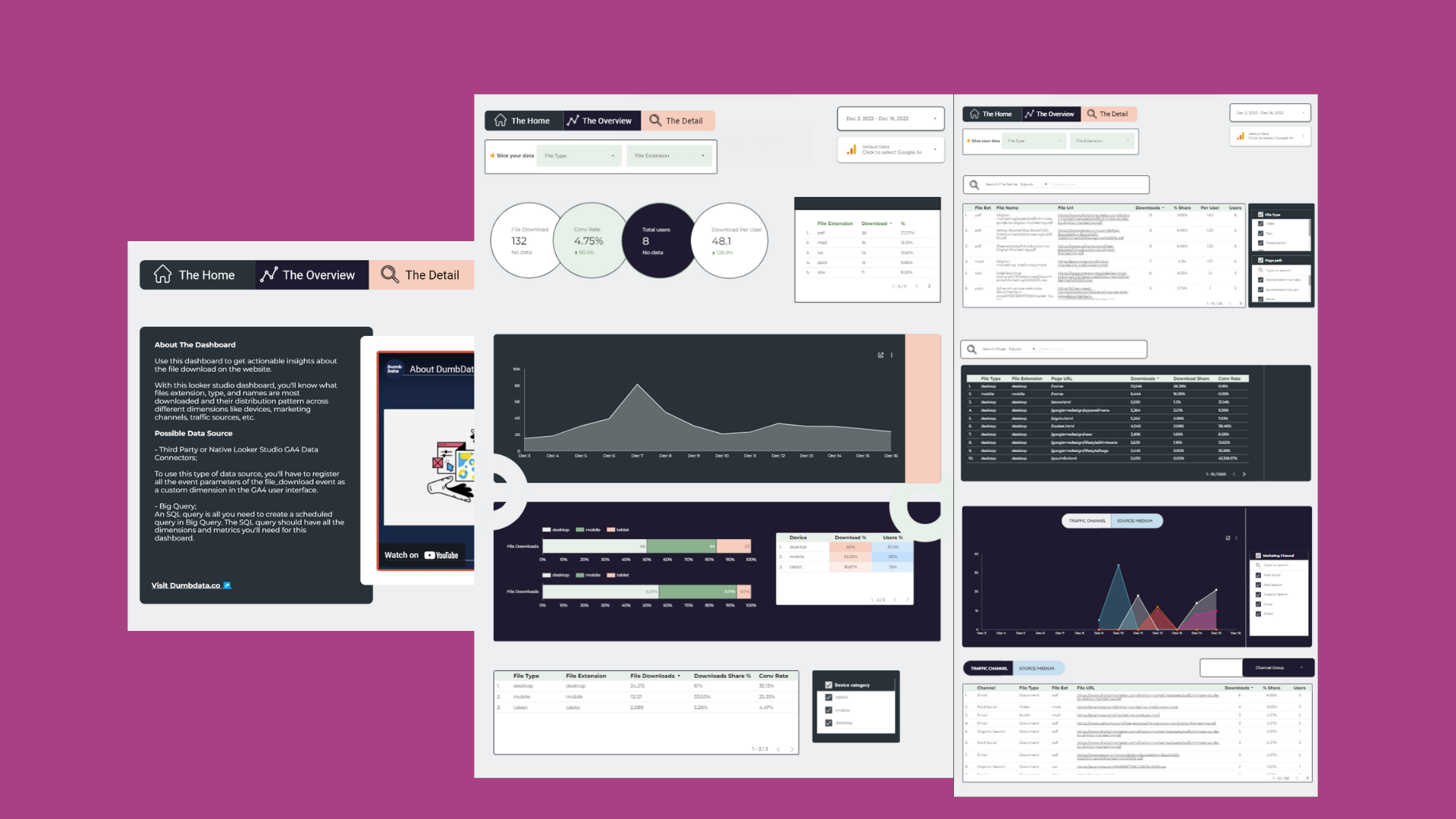 Big Query Source + GA4 - File Download Event Report
If you've connected GA4 to Big Query, use this Looker Studio dashboard and the SQL query to get insights on file downloads.
You can access this Dashboard for free

we make you smarter with data