FREE

Campaign URL Builder
Organization, management and creation of UTM tagged campaign URLs are possible with this worksheet. This worksheet has some advanced features missing in most Campaign URL builders built with Google sheets.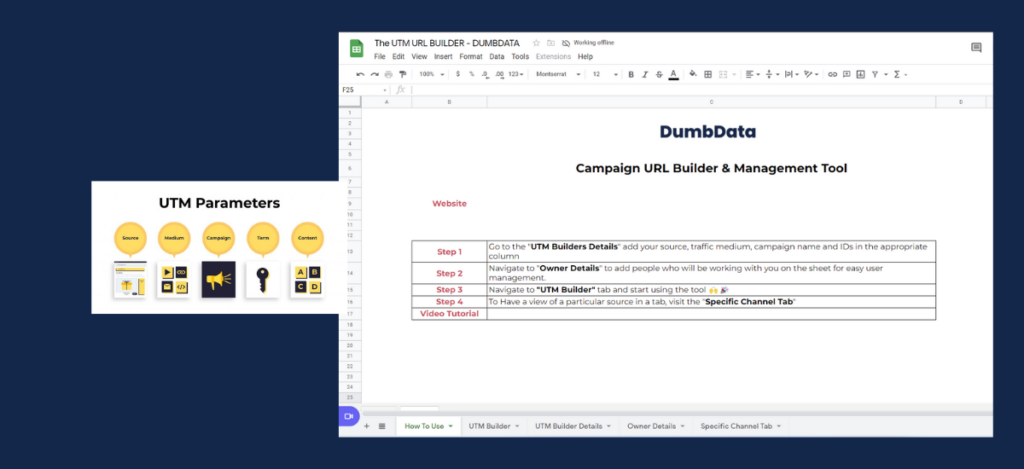 Campaign URL Builder For Better Campaign URL Management and Attribution
To attribute conversions and acquisition efforts to your marketing campaigns in Google Analytics and other tools, you'll need to use UTM parameters in your campaign URLs.
The problem is that most spreadsheets used for managing campaign URL builders are that they lack certain features, like;
Team collaboration made easy and seamless, with the ability to know who did what.

Know the creation date for each campaign UTM tagged URL by default.

You can also look at all campaign URLs built for a specific channel.

The dynamism of the campaign URL builder gives you UTM tagged URLs after inserting the required UTM parameters value to prevent errors.

Certain symbols get encoded, and lots more.
If you've switched to Google Analytics 4 (GA4), consider using this campaign URL builder worksheet with the GA4 UTM parameters such as utm_marketing_tactic and utm_creative_format.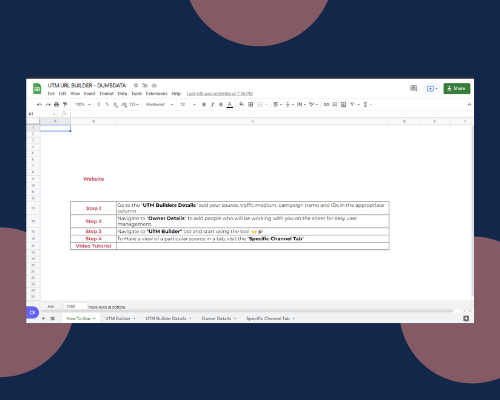 Video on how to use the Worksheet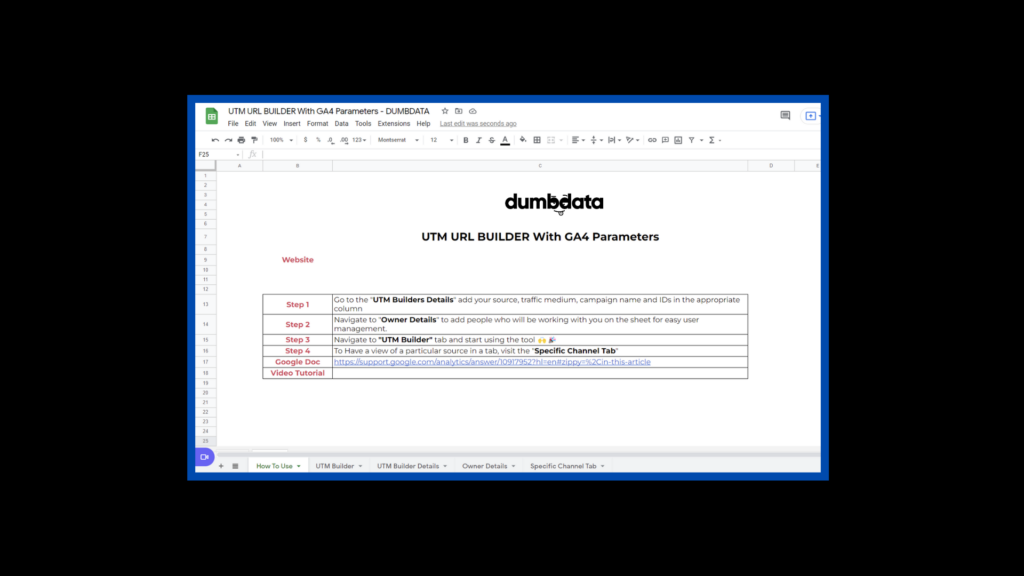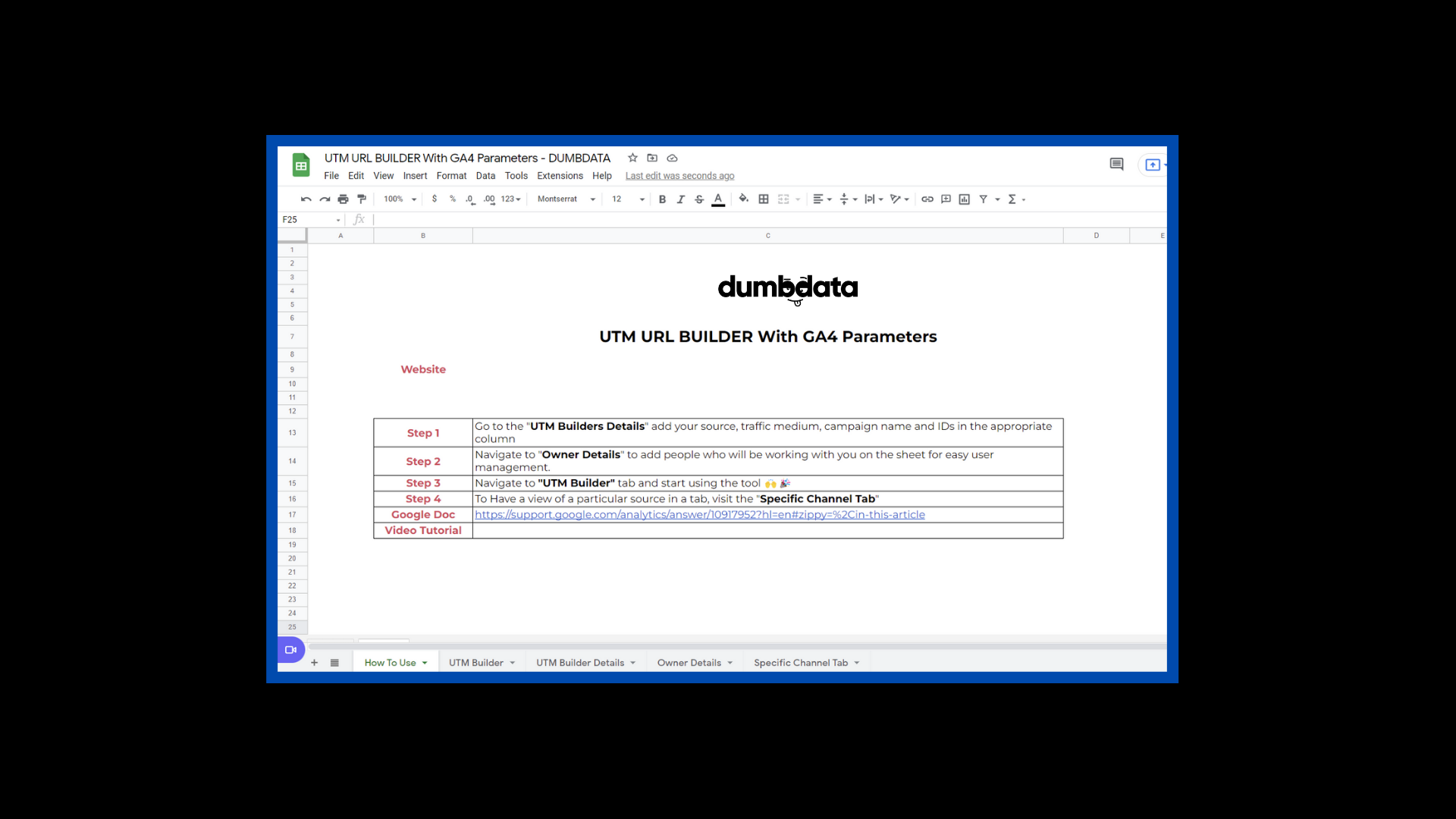 UTM Builder (GA4 Friendly)
Free campaign URL builder and management worksheet with the new GA4 UTM parameters included.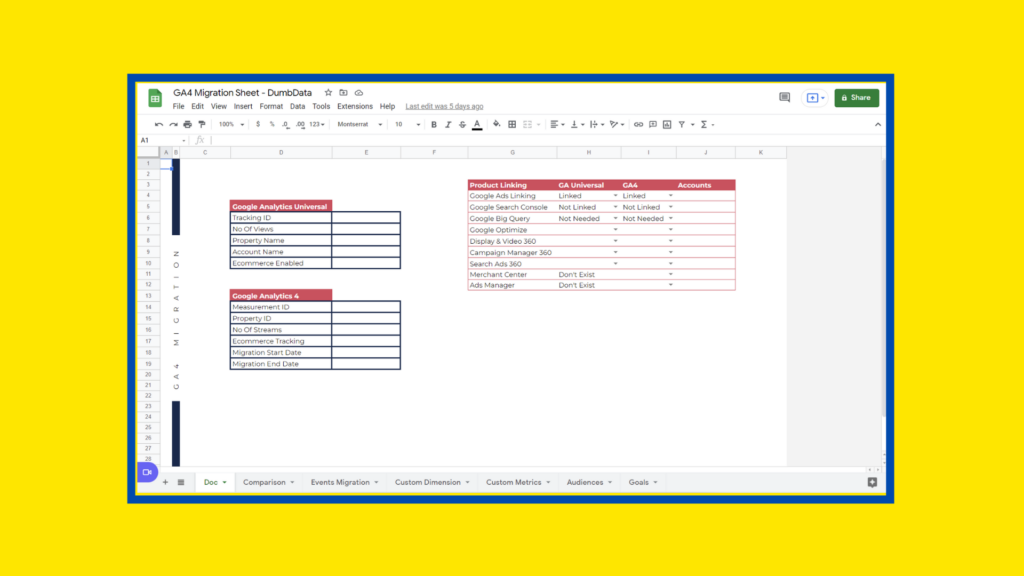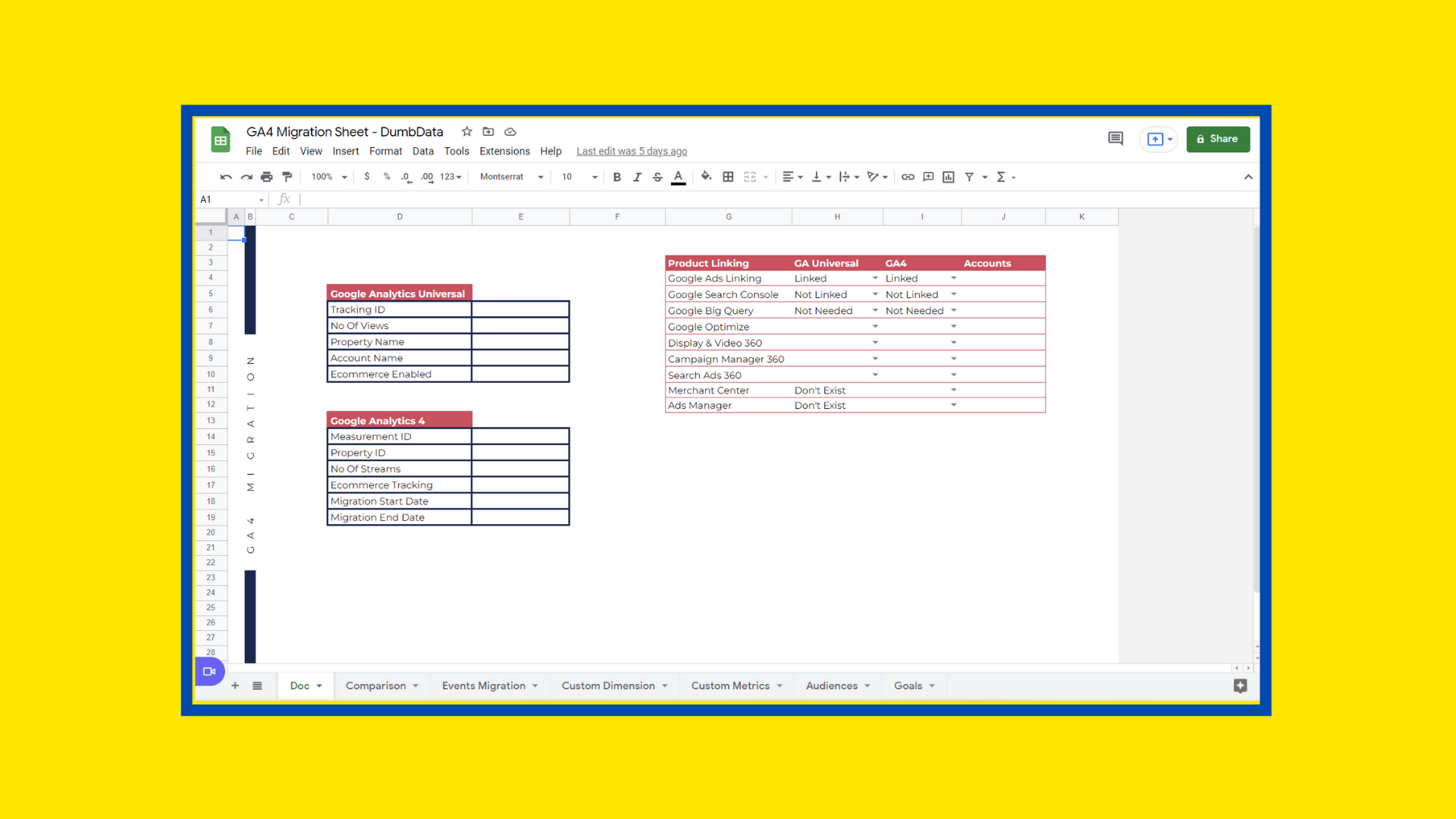 This sheet will make easy and seamless the process of migrating from Universal Analytics to Google Analytics 4.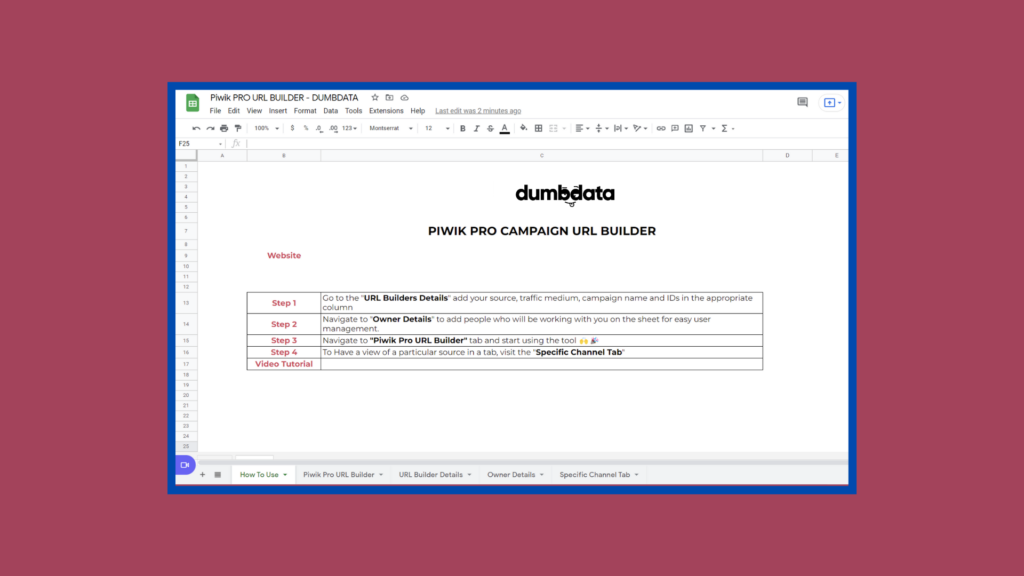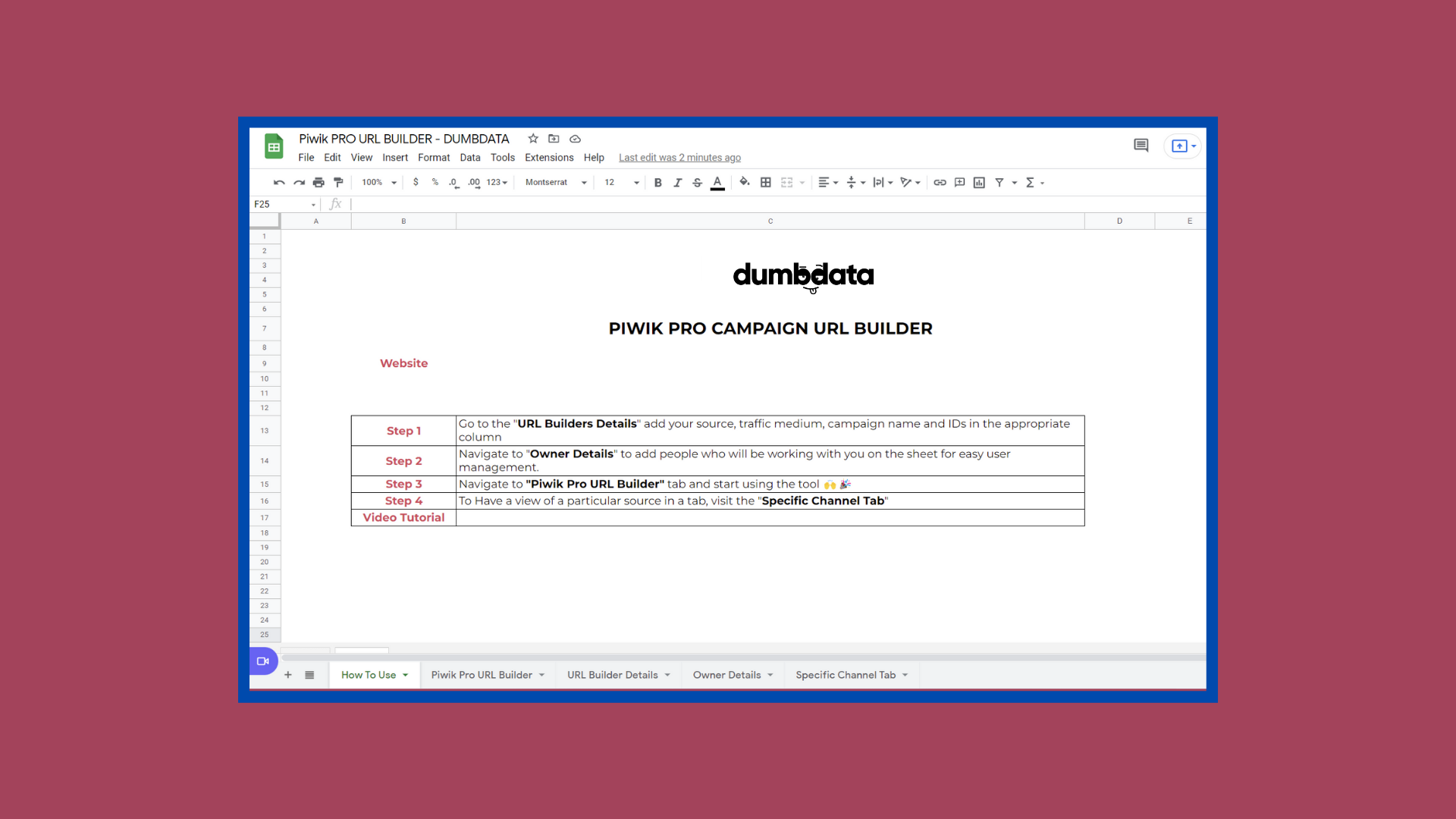 If you are using Piwik Pro, you can use this sheet to build and seamless manage Piwik Pro tagged campaign URLs.
You can access this Worksheet for free

we make you smarter with data